Open RBL Digital Savings Account For Free Online | UPI Supported
RBL Savings Account Free:- Hello Guys, Today I am Gonna Share One More Online Account Opening Process Which is Completely Free. We have Posted Previously Kotak811 and AXIS Asap Account Opening Process Which Were Come with Many Benefits at Zero Cost.
RBL Bank is Also Offering Free Online Savings Account Opening With Adhaar and PAN Number. You Can Open Your Account and Get UPI Account and an International Working Debit Virtual Card Just Like Kotak 811 Cards.
About RBL Bank –
You might have heard about RBL banks previously. RBL Bank is one of India's fastest-growing private sector banks with an expanding presence across the country. Well, it's not a big bank but they offer great service. They have nice customer care and they have received many awards for their outstanding performance. RBL Bank's Digital Savings Account is the best thing to happen to customers, and it has made banking easier than ever.

The only things that you need to open a digital saving account are your Aadhaar number and PAN number. It's instant and there's no paperwork. You can pay your bills, transfer funds, withdraw your money, and even get a higher interest rate Link As UPI Bank Account and Get a Free International Debit Card.  So what are you waiting for? Online saving account opening at RBL Bank is as easy as Kotak 811 . Hurry up and open one for yourself.
Pro Tip:- You can use the card given by RBL bank on loots like Paypal  and You Can Create a New UPI Account on Amazon and Get Rs.31 for Amazon Refer and Earn, Rs.200 From Phonepe Refer & Earn, Rs.81 With Google Pay Refer & Earn
Benefits of A RBL Digital Saving Account:-
Check your transactions: Anytime you want to check on any transactions in your account, just log in to RBL MoBank 2.0, and they will all be there. Find out if payments have been debited, and funds credited to your account instantly. No more waiting for statements to arrive from the bank!
Funds transfer: Transferring funds has never been so easy. No more writing cheques – you can transfer money instantly to anyone, whether it's family members, suppliers, or retailers. Plus there are several options like IMPS, NEFT and RTGS. And most of these fund transfers are free with no additional cost involved.
Easy cash withdrawal: Withdraw cash from any of RBL Bank ATMs across the country at no cost, or from those of any other bank (charged from 11th transaction onwards).
Bill pay: Worry no more about paying your bills on time. Our Digital Savings Account has a bill payment facility that enables you to pay all your electricity, landline, mobile, gas, and other bills quickly and easily.
Debit card: When you open a Digital Savings Account at RBL Bank, you also get an ATM card that doubles up as a debit card. Use the Titanium First Debit Card to avail discounts and cashback.
How To Open A RBL Digital Saving Account Online For Free.:-
Only People From New Delhi, Ahmedabad, Surat, Bangalore, Kolhapur, Mumbai, Pune, Chennai, Kolkata & Navi Mumbai. Can Open Account Online
1. First of all, go to the link given below.
2. There will be an Open a Savings Account button on top. Click on it. Enter Your Number in the Field From Which you Want to Open the Account.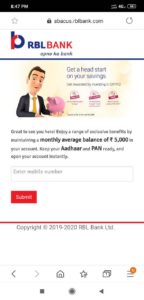 Tip – There is No Need for Maintaining Rs.5000 Balance. It's Fully Free. if You Keep 5000 Then You Can Get Many Offers From RBL. So just ignore this.
3. Now click on the Open button and enter your mobile number in the box provided and Submit. Keep your Aadhar and PAN ready.
4. Now, enter the OTP sent on the given number and submit and fill other details.
5. Now, you'll be asked to enter other details like email id, Aadhar number, and PAN number. Enter them.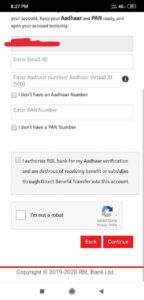 6. Now Choose Your Occupation, Address, Marital Status, and Some Other Required Details.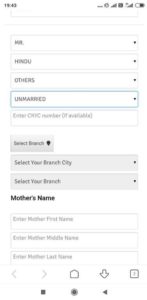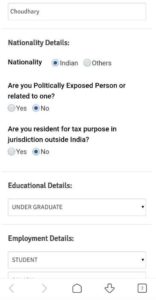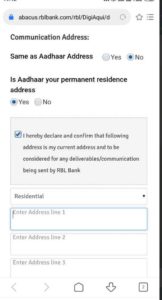 7. Now Choose Card as International as it will help you to do International Transactions.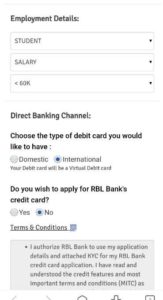 8. Now Complete the Adhaar Verification With the Adhaar OTP and Enter Your PAN Number and Confirm the Details.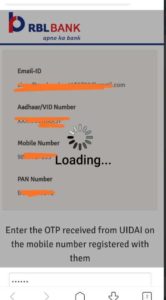 9. Finally, Confirm Once Again With RBl OTP.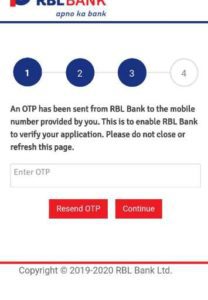 10. Congratulations, Your Account Will be Opened Successfully.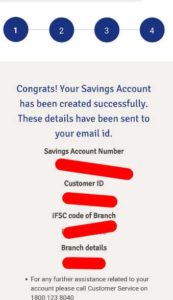 11. Now In Few Moment, You can List Your Account under UPI Apps Like Phonepe, Amazon Pay, or Google Pay Also.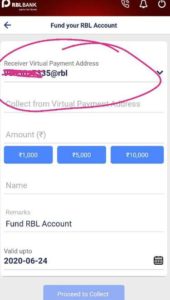 12. You Can Get Your Card Generated in Some Time and Start Using Your New RBL Bank Instantly.
13. The Account is Free and You Can Do Transactions of Rs. 2 Lakh in a Month Beyond that You will need to Do Full KYC.
---
Is It Required to maintain a balance of Rs.5000 in the Account?
Answer – No, You Don't Need to Keep Rs.5000 in This Account But If You keep You Will Get best of Offers.
Can I use RBL Digital Savings Account in UPI Apps?
Answer – Yes You Can Use RBL Digital Savings Account in UPI Apps.
If there is Any Other Answer Please Ping Below Comment Box. I will be Happy to Assist.