1Mg Loot: Hello Friends, We are back with a new 1 MG loot where you can place an order worth Rs.400 or more at just Rs.100 or more. The Offer is a Cashback offer where You will get Rs.300 Cashback on Order above Rs.400.  The cashback will be in the pending state and will be approved on 20th January Once the return period gets over. We had also published previously 1mg Paypal Offer where Looters got Free Rs.600 Products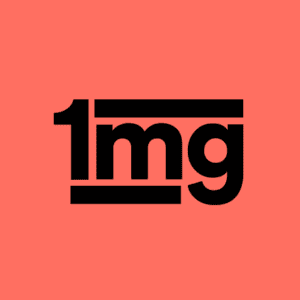 This offer is exclusively available for New Users of 1mg, Please Don't try this offer if you have placed an Order before on 1mg, as this offer is available Once per user/Mobile number/ Email Address/ Address/ Address Mobile Number. Once You Place the Order within 24 hours the cashback will be added to your account
How To Get Rs.300 Cashback on 1mg Order
this offer is available Once per user/Mobile number/ Email Address/ Address/ Address Mobile Number
1. First of All You need to Visit the below link and enter your paytm number
2. Now You will need to enter your mobile number or PayTM Number
3. Now You will be redirected to 1mg Website where you can make a New Account 
4. Now Place the order of any Product You want to order  Make sure the cart value Is rs.400 or more to get rs.300 cashback
5. Now Your Order will be Tracked in 24 Hours and you will Get SMS Update. Also, Send an Sms @bigtricksbot on Telegram in Case you didn't get SMS
Use Only Coupon Codes which are mentioned on 1Mg Website & Make Sure You Create New Account
6. Now Once You get the SMS Click From paisawapas on the Link and Your cashback will be added to your account
7. Now You have to wait till the order delivery for cashback confirmation and your cashback will be approved to withdrawal in 2nd week of January
Terms & Conditions
This offer is only applicable for New User at 1mg Website.
Maximum 1 Order per 1mg New User/IP Address/Delivery Address/Email ID/Phone No.
Cashback will be given only in the case of Delivered Orders.
Coupon Codes mentioned in 1mg website are allowed to use, any third-party coupon code will disqualify your cashback
If the order is tracked as Old User, then you will not be eligible for the Cashback.
PaisaWapas reserves the right to disapprove the cashback anytime if found any Fraudulent activity from your end.
Do not contact 1Mg for any missing Cashback query. Email at cs@paisawapas.com for your any Cashback query.