Flipkart Beat the Genius Quiz Answers
Flipkart Beat The Genius Quiz Answer, Flipkart Beat the Genius Answers, Flipkart Beat the Genius Proof – Hello, Freinds I hope You are Enjoying Free Recharge Tricks and Daily Amazon Quiz Answers, Friends Flipkart is back with Trivia like Quizzes Where You Can Win Flipkart Vouchers. You need to Give 5 Answers only. The Quiz Show is Also Fun.
There are Other Quiz are going on Like Answer Flipkart Fake or Not Quiz Answers. You Can Win Super coins, Flipkart Rs.50 Voucher, or Rs.1000 Voucher. There are Certain Prizes For Certain Winners Which are Below.
Flipkart Beat the Genius Page Link – Click Here
Flipkart Beat the Genius Rewards –
| Quiz Title | Flipkart Beat The genius |
| --- | --- |
| ₹1000 Flipkart Gift Voucher | 50 Winners Daily |
| ₹50 Flipkart Gift Voucher | 2000 Winners Daily |
| Supercoins | For All Remaining Users |
How To Play Flipkart Beat The Genius Quiz and Win Flipkart Vouchers –
1. First of All Open Flipkart App Using Below Link Click Here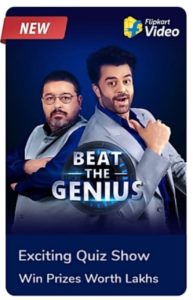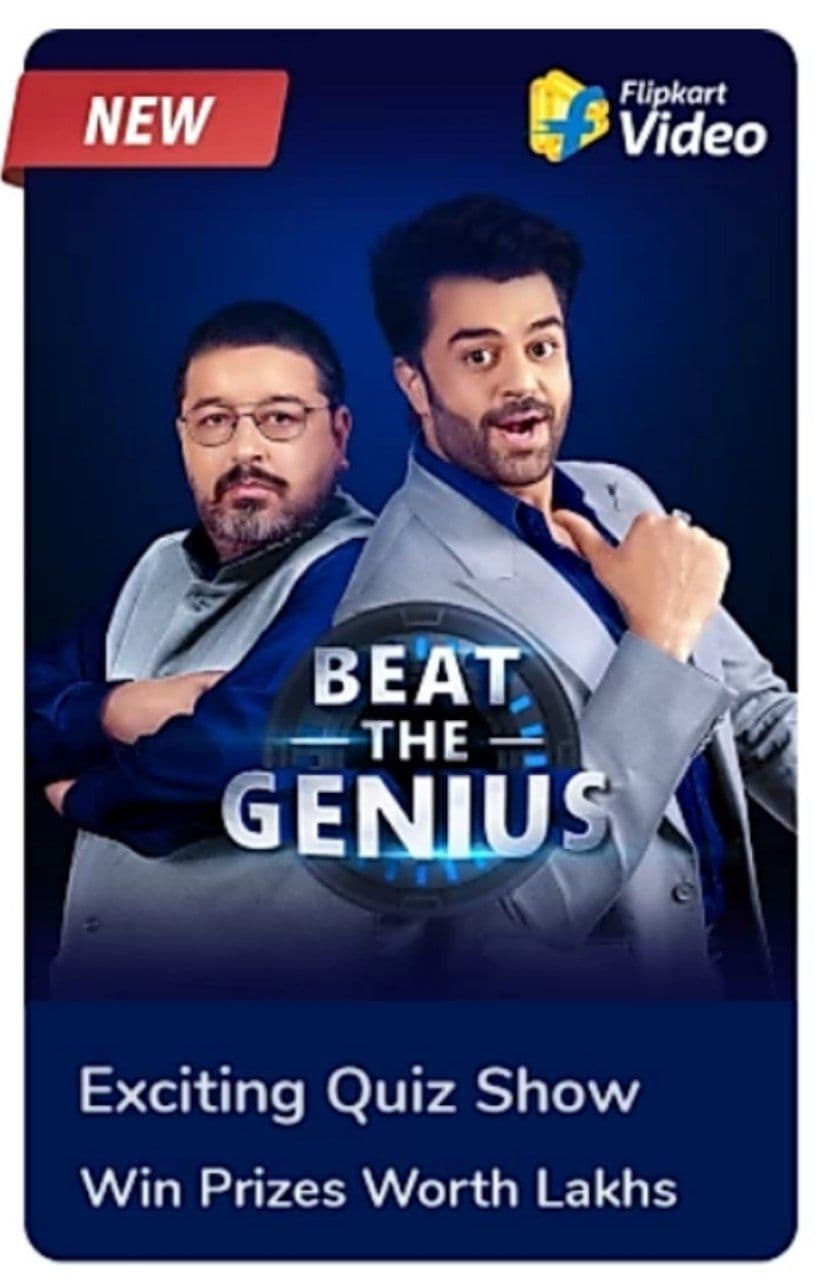 2. You Can Find The Banner for Flipkart Beat the Genius Or You Can Click on Games Section from the Bottom Menu of Flipkart Where You Can Find this Game
3. Now Click On the Banner and You can Find the Promo Video by Dua
4. Now Click on Play Quiz and You will watch a Video and Quiz.
5. There After Giving All the 5 Answers, Click on Claim Prize button and Check What You have Won.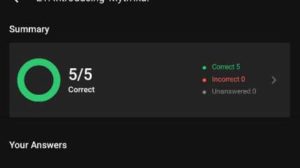 6. You Can Win Flipkart Voucher, Super coins, etc.
Flipkart Quiz Refer and Earn: Get Rs.100 GV For Just 5 Clicks on Your Link
Flipkart is Offering Flat Rs.100 Voucher or 100 Supercoins for 5 Friends Clicks. You can ask Your Friend to Click on Your Link and You will Get Rs.100 Voucher instantly when they do. This Offer is Valid 5 times for a user means refer 25 Friends and get 5 Rewards
Flipkart Beat The Genius S1E20 Quiz Answers | 30 November 2020
1.Which Indian Super League Team has Sunil Chhetri played for since 2013
Answer: Bengaluru FC
2.Vishal Bhardwaj's '7 khoon Maaf' and 'The blue umbrella' are based on the works of which author
Answer: Ruskin Bond.
3.who was the first indian soldier to attain the rank of field marshal.
Answer: SHFJ Manekshaw.
4. The campus of which of these institutions, the first of its kind served as an airbase for us troops during world war 2
Answer: IIT Kharagpur
5.In Hindu Mythology what did the king bhagirathi bring from the heavens through penance
Answer: Gangah
Flipkart Beat The Genius S1E19 Quiz Answers | 29 November 2020
Q1.Chettinad and Kongunad are cuisines native to which Indian state.
Answer: TamilNadu.
Q2. Who was the first Indian to win a Grand Slam title in tennis.
Answer: Mahesh Bhupathi
Q3. Which king was responsible for the construction of the Vijaya stambha in Chittorgarh
Answer: Maharana Kumbha
Q4. Which city was Mahatma Gandhi at on the night when India became independent
Answer: Kolkata
Q5. The Karnataka khadi Gramodyoga samyukta sangha in Hubli is famous for producing
Answer: National flag
Flipkart Beat The Genius S1E18 Quiz Answers | 28 November 2020
Q1.The 2016 film Rustom, Akshay Kumar's character is loosely based on which Indian naval officer was a landmark case.
Answer: KM Nanavati
Q2. Which GI-tagged sweet dish is given as prasad at the Venkateshwara Temple in Tirupati.
Answer: Laddu
Q3. In which town was Dr.Br Ambedkar born in 1891
Answer: Mhow.
Q4. Under whose captaincy did the Indian women's cricket team play in India's first test match.
Answer: Shantha Rangaswamy
Q5.Which country president was the chief guest for India's first republic day parade.
Answer: Indonesia
Q1. In which state is the 57ft high gomateshwar statue of bahubali
Answer:- Karnataka
Q2. India air forces motto nabha spartan deep team is from which holy text
Answer:- Bhagavad Gita
q3. Which indian sportsman has written a memoir a shot at history
Answer:- Abhinav Bindra
Q4. Who created borderline that partitioned India and Pakistan
Answer:- Cyril Radcliffe
Q5. The vikramasala sanctuary in Bihar is dedicated to which creature
Answer:- dolphin
Flipkart Beat The Genius S1E15 Quiz Answers | 26 November 2020
Q1. Which company owns TikTok which was banned in India
Answer- Bytedance
Q2. In Ramayan who's the bow, ram broke to win sita
Answer- Shiva
Q3. Which company owns TikTok which was banned in India
Answer- Bytedance
Q4. In Ramayan who's a bow, ram broke to win sita
Answer- Shiva
Q5. Who's independent India's first individual Olympic medalist
Answer- Kd Jadhav
Q6. Which is the only award Sholay won in Filmfare
Answer- Best editing
Q7. Which kingdom went to ruin after battling of Dakota in 1565
Answer- Vijay Nagar
Flipkart Beat The Genius S1E14 Quiz Answers | 25 November 2020
1. What plane was Wing Commander Abhinandan Varthaman flying when it was shot down?
Answer: Mig21
2. Kushinagar, where Buddha is said to have attained mahaparinirvana is located in which state?
Answer: Uttar Pradesh
3. Who captained the Indian men's cricket team in their 1st ever T20 international?
Answer: Virender Sehwag
4. Which Indian company was founded by a man SK Burman in 1884?
Answer: Dabur
5. In which present-day country was PM lal Bahadir sasthri when passed away
Answer: Uzbekistan
Flipkart Beat The Genius S1E13 Quiz Answers | 24 November 2020
1. On the occasion of which festival were people gathered in Jallianwala bagh when British troops fired upon them
Answer: Baisakhi
2.Which is the largest Union Territory in India By area.
Answer: Ladakh.
3.Who is the only Indian to have scored a century in the USA in international cricket.
Answer: KL Rahul
4.Which organization was originally located in the chamber of princes in the parliament before moving to its own premises in 1958
Answer: Supreme Court
5.Neither Roses Nor Thorns is an autobiography of which supreme court judge who was a presidential candidate who lost to Giani Singh
Answer: HR Khanna
Flipkart Beat The Genius S1E12 Quiz Answers | 23 November 2020
1. What is the Indian movie to make it to the nomination for the Oscar as best foreign-language movie
Answer: Mother India
2. in which city is the headquarters of ISRO located
Answer: Bengaluru
3. which is the only country where India never won a test series
Answer: South Africa
4. where would you go to see the Mahatma Gandhi marine National park
Answer: Andaman and Nicobar
5. which 2000-year-old form of Sanskrit theatre is native to Kerala
Answer: Koodiyattam
Flipkart Beat The Genius S1E13 Quiz Answers | 22 November 2020
Q1.Anustup and Gayatri are two of the seven horses drawing the chariot of which God in Hindu mythology
Answer: Surya
Q2.In which city you can find the Padmanabha Swamy temple know for the treasures in its vaults.
Answer:. Thiruvananthapuram
Q3.Which was the first Indian company to be listed on Nasdaq
Answer: Infosys
Q4.As of 2019, who is the only player from the losing side to win MOM in an IPL final
Answer: Anil Kumble
Q5.Who is the only member of indian air force to win Param Vir chakra
Answer: Nirmaljit Singh Sekhon
Flipkart Beat The Genius S1E12 Quiz Answers | 21 November 2020
1) Where is the Sulabh International Museum of Toilets located?
Answer : NEW DELHI
2) Who defeated emperor Humayun and took control of the Mughal empire?
Answer : SHER SHAH SURI
3) In which city did Sachin Tendulkar hit the first double century in men's ODI cricket?
Answer : GWALIOR
4) In 1995 what historic first in India took place between Jyoti Basu and Union minister Sukh Ram?
Answer : First Mobile Phone Call
5) In the Mahabharata, who was the only son of Dhritarashtra to survive the Kurukshetra war?
Answer : Yuyutsu
---
Terms & Conditions –
The Winners Will Get Their Prize Within 60 Days
You Can Attempt Flipkart Fake or Not Offer Only Once.
Flipkart Fake or Not can be found inside Flipkart Games Section.
You Can Win Any Reward from 5 Supercoins to Rs.1000 Flipkart Gift Voucher.
The Contest is made for fun.
You Can Attempt Quiz Daily and get a Chance to Win Daily.