BSNL BB249 Offer : Reliance Jio Create A History in Telecom world By its preview offer . Now each telecom comapnies  is in try to not loose their customes so they are offering too many exiting offers BSNL Broaband 's BB249 offer is one of them.Now BSNL Is offering Super fast internet 300 Gb Data at rs. 249 only. you will get 1GB data At speed @ 2 MBPS and after that It Will be 1 MBPS.
This plan from BSNL Is Cheaper Than jio plans. In jio minimum price for 1 GB Data is rs. 50 but bsnl offering it at rs. 1 Rs per Gb.
According To Reports …
BSNL is going to launch a very cost-effective and affordable promotional unlimited Broadband plan 'Experience Unlimited BB 249' from September 9, 2016," the telecom PSU said in a statement on Friday, PTI reported.
BSNL BB249 Broadband offer is valid for new users. Well, old users can also avail this amazing offer by simply deactivating their current broadband connection and taking a new connection.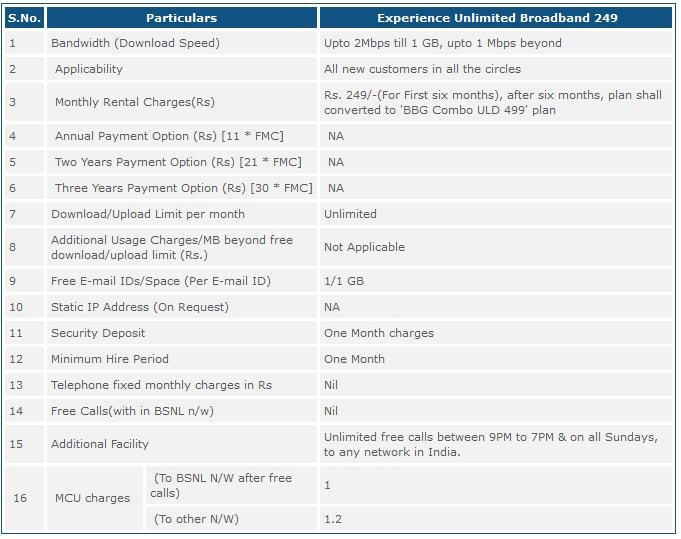 This Offer is available for New Users Only.
 The plan shall also be available on FTTH with the same tariff.
But there's a catch. BSNL is offering this unlimited broadband offer only for six months, after which the customer must choose one of the regular plans.