Hi folks, We recently published an article on How ICICI Customers can get instant Rupay UPI Credit cards from the iMobile app. Now we are here sharing steps to get an HDFC Payzapp UPI Rupay Credit card that comes with benefits like free cash points on every UPI payment instant Rupay card of your current card limit and a lot more.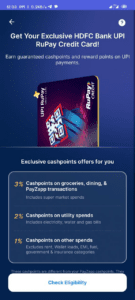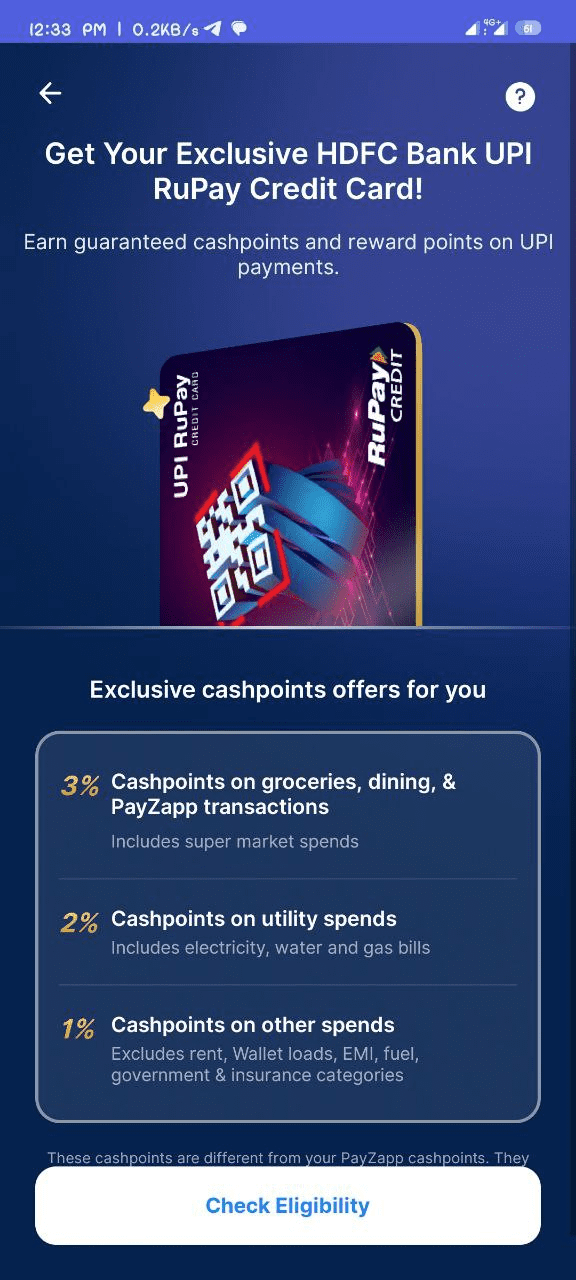 You can get an instant virtual card from the Payzapp app with a limit of up to your existing credit card. Here it shows people are getting up to Rs.8,00,000 limit for their Rupay UPI card. not only that you get 3% cash points on each transaction where 1 cashpoint = Rs.1 . Let's see how you can get this card instantly.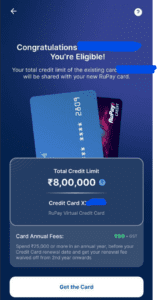 The card is pre-approved for people who already own an HDFC bank credit card, if you do not own an HDFC card, use the below link to get an HDFC Credit card from the official website
How To Get an Instant Rupay UPI Credit Card From HDFC
1. First of all You need to download the Payzapp app from the Play Store, Ignore this step if you already have the app.
2. Now log in, You will see a banner for UPI rupay credit card from HDFC bank. Click on it and You just need to do a single click on Get the Card after checking eligibility.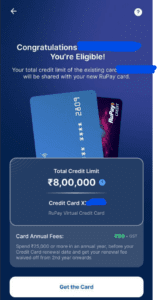 3. Now Take note, that this card has charges of Rs.99/ Per year but if you use your card to pay just Rs.25,000 it would be free.
4. Once you get your card, you can visit any UPI app
5. Select Rupay Credit card to link your new Rupay credit card and set UPI PIN
6. You are ready to use your Credit card for merchant payments using any UPI app.
7. You will earn cash points on each transaction that you can redeem from the Payzapp app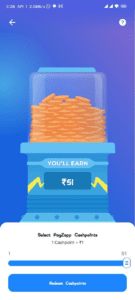 ---