Moto G5 and Moto G5 Plus smartphones from Lenovo have been leaked several times in last few months and are expected to be unveiled by the company at its event ahead of MWC 2017 next month. Even though most of the recent rumours have been about the Plus variant of the smartphone, now the Moto G5 has allegedly been spotted clearing FCC.
The FCC filing of the Moto G5 smartphone, spotted by MotoG3, has revealed that the device will house a 3000mAh battery, which is slightly lower than the expected battery capacity of 3100mAh on Moto G5 Plus, GSMArena pointed out in its report. Apart from the battery capacity, the filing indicates that the phone will come with a fast charger that can give an output of 14.4W at either 9V/1.6A or 12V/1.2A, and at 5V/1.6A.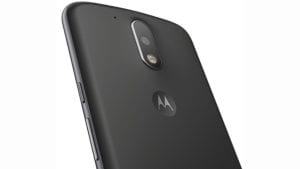 Interestingly, the filing suggests that the Moto G5 smartphone will come with support for NFC, which has been a feature that has been absent from the series barring some regional variants of Moto G4 Play, as pointed out in the report. The phone (with model name 9839) has been suggested to come with a DTV dongle, which can be used as a TV tuner.
As previous leaks, the Moto G5 smartphone is expected to sport a 5.5-inch full-HD display and come with 16GB of inbuilt storage. In terms of optics, the device is expected to pack a 13-megapixel rear camera and a 5-megapixel camera at front.
Recently, the case renders of the Moto G5 and Moto G5 Plus smartphones were leaked and reiterated the design rumours that were already doing rounds regarding the devices. It has been suggested that both the phones will be made available in Silver and Gold colour variants.
Source