Hey Guys We Just Got A New Loot trick . Cadbury is offering Free Amazon Vouchers of Rs . any amount From 25,50,40,70 . you just need to send an message with your guess and you will get coupon in inbox . i have tested this trick and looted 12 amazon vouchers . you will be charged rs. 1 as stranded sms charge but guys you can use JIo sim for Free SMS . So Follow The Steps .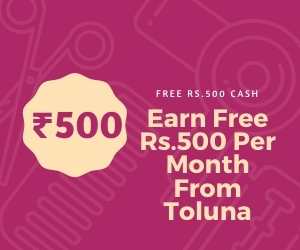 Vouchers Also Valid on Old Amazon Accounts
How To get Free Amazon Gift Vouchers .
1. Open Your Messaging App2. Type  CELEB

XXX

YYY ALL IN UPPER CASEIn The Place Of

XXX

– Put ANY RANDOM ALPHABET LIKE ABC , LAD , ZAB ,……

In The Place of YYY – IS ANY 3 DIGIT NUMBER LIKE 123,234,468,953,301 ………

3. SEND This message to 9223008585

4. If you are lucky you will get coupon  .

6. Try to use popular letters in place OF XXX like VAT, CAD , CAT,  LAD ,  DAD , STA,SPR ,SPT ,DER …

With These Use No.s ending with 89.98,45,85 like 589 489 389 285 .

7.  each SMS Would cost you 1 rs.  so use Jio For SMS .
You Have to try many times i , myself sent  50 Sms then i got 10 vouchers of random amount.