Champone C1 4G Phone:ChampOne Communications India Pvt. Ltd. Is Certified Company By MCA which is offering its C1 4G smartphone to its users for just Rs 501 only. Talking about affordable smartphones, only two devices came to our mind i.e. Freedom 251 and Docoss smartphones but both of these companies failed to deliver the smartphones and fulfill the response of the users. Now Champone is offering its C1 4G Smartphones for just Rs 501 only. You will need to register for your device before 2nd September and on 2nd September there will be a flash sale and if you are lucky enough then you can buy it for Rs 501 otherwise you will to pay Rs 8000 to buy Champone C1 4G smartphones at its actual price.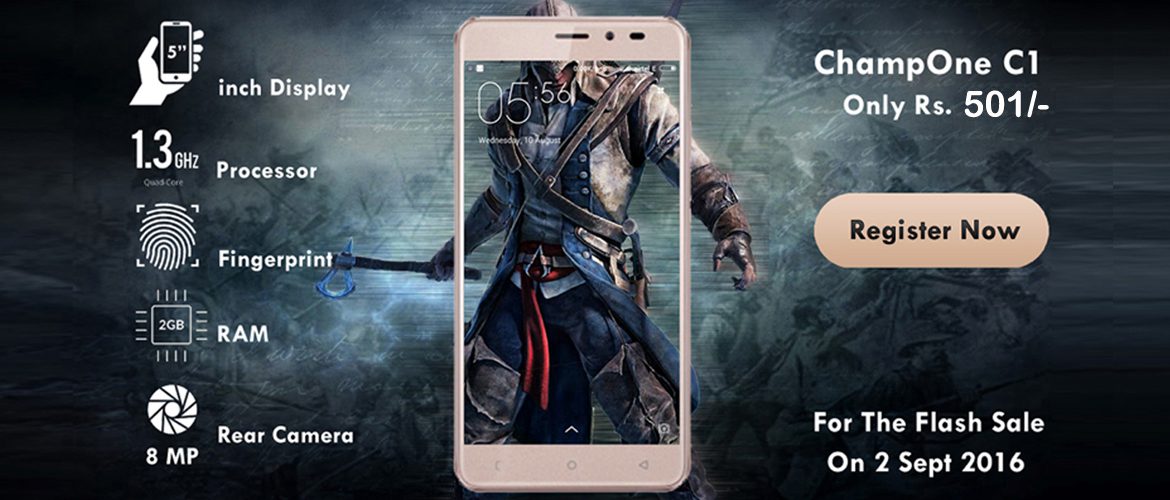 This Phone Has Amazing Features aS described by website having 1.3Ghz Octacore Processor ,2 GB Ram,8 Mp rear Camera,Fingerprint Scanner And 5 inch Display Will Cost Minimum Around Rs.9000 But Champ1 Offering It Free. So if you are interested in this device, then now is the time. To purchase this, you can register yourself for the flash sale with Cham1india. The registration for the same started on August 22nd. Post registration, users will have to log in on www.champ1india.com on the flash sale day i.e. 2nd September, and if you ar lucky, then you will be getting this device for just 501 INR. Do make a note the the offer is available only for Cash on Delivery. Stay tuned for more info on this in coming days.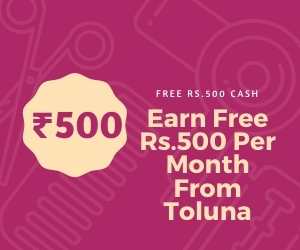 How TO Shutdown Android By SMS
LYF Phones At Rs.2999 With 3 Month Unlimited Call+data
Registration Live Now But asking For Rs.51 As registration Fee Pay at Your Own Risk.

There written "The Is For Cleam Champ App "

So be Aware.
How To Buy Champone C1 4G Smartphones For Rs 501 :-
Go To Offer Page.
Click on "Register Now" and register yourself for flash sale.
On 2nd November Visit To Champ1india.com Again And login To Your Account.

Click Buy Now.
Enter Your Shipping Details.
Proceed To Payment .
Choose Option Pay By "Cash On Delivery"
And Complete The Transaction.
Note : The Source Of this Offer Is Champ1india.com , bigtricks is not responsible if any thing goes wrong
Specifications :
Network:

4G LTE

Platform:

MT6735 Quad-core (1.3GHz)

Operating System:

Android 5.1

Display:

5.0″ HD(1280*720) IPS Display

SIM/UIM:

Dual Sim

Camera:

8.0 MP Back/ 5.0 MP Front

RAM:

2 GB RAM

Internal Storage:

16 GB

Color :

White, Silver & Gold

Audio Jack:

3.5 MM

USB Port:

MicroUSB

Battery Type:

LiPo 2500 mAh

Charger:

5V/2A Quick Charge