Hello Friends, I hope You are Getting Free Recharge From Bigtircks.in, We are here back with new Free Rs.10 Recharge By Missed Call Only. You can get it on every Number.
Now Get Free PayTM Cash worth Rs.10  By Just Dialing a Number. This offer is Conducted by group India. You will Get Rs.10 Paytm Cash for Each calling You can try it a Maximum of one time to get total 10 Rs. Paytm. You will get Recharge Instantly.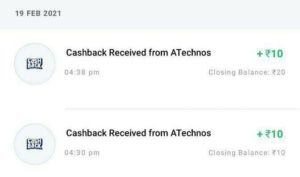 Trick To Get Rs.20 PayTM Cash or Recharge –
1. First of All Call the number 9773666044
2. The call will be Disconnected You will get a return call
Follow Below Steps
Step 1:- Press 1
Step 2:- Press 1
Step 3:- Press 5

You Will Receive A Call Back, Just Lift The Call And Don't Cut If You Don't Hear Any Sound! Just Wait For 30-40 secs as it is taking some time for computer response due to server down!
You Will Get Rs.10 PayTM Cash

4. After You Get Rs.10 Click on Below Link

5. Now Enter the Number From Which You Called

6. You Will Get Scratch Card of Rs.10 More So Total Rs.20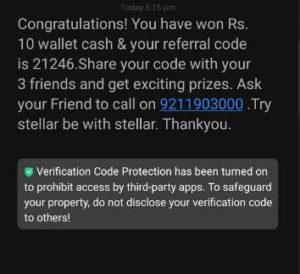 ---
Try This Process 2 Times to Get Rs.20 PayTM Cash
Now Call will be disconnected and You will Get a Congratulation SMS
You will Get PayTM Cash within 2 Minutes
---
over
Back call will be received from Number +911206226816
How To Get Free Rs. 10  paytm cash From Miss Call:-
Dial A Number from your Dial pad 9667854855
Now Call will be disconnected after 2-3 second.
You will receive a Call Back from a number starting with +9120
Listen and Now Press 1 and then 1 
Now You will be asked for a referral code. Press 1
Enter Referral Code- 280637 or 301789 (or use from comments it has valid for 3 users)
record any Slogan & Process Disconnect the call
Once you Enter, you will Get Rs. 10Paytm Cash instantly
Do the Above process again to get Another 10. PayTM.
You Can try With Your Multiple Numbers.
Proof –