Ecoin Refer & earn – Hello Friends, There is a New Cryptocurrency Wallet Live in the market and offers around 2$ to 6$ Signup & Same on Referral. it's offering 500nCoins on Signup & 500 Coins Per Referral. You Can Refer Friends & Earn Coins for Now the Withdrawal will start after 1st April.

This Site is Fully Verified as We have Received Payment. You need Wombat Wallet With Telos for Withdrawal. Check the Video below. 
How to Get 500 eCoins On Signup on ecoins wallet –
1. First of All, Visit the Below Link & Create Your Account on ecoins Website.
2. You Just need to enter the Email ID and Name For Signup.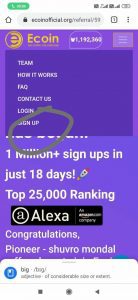 Note – Verify Your Email ID To Get Signup Bonus
3. Now Once You create Your Account. You, Will, get 600 Coins.

4. Now Click On Your Referral Link & Copy it. Now You Need to Fully Verify Your account With Telegram Bot [ See Steps Below ]
5. Share the Link With Your Friends.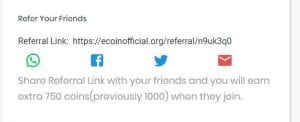 6. For Each Invite, You will Get 600 Coins.

7. Now You need to Become Fully Verified for that Just Click on  Get Fully Verified Button & Verify Using Telegram bot
8. You will get 10% off Savings Balance to Your Current Wallet after 1 Month which you can redeem to wombat wallet. 
9. You can Withdraw Current balance to Wombat Wallet after linking to Telos Blockchain
---
How To Become Fully Verified in eCoins Website
1. Click on the Banner & You will see Option to become fully verified.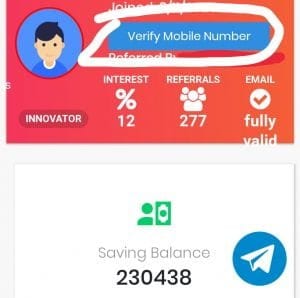 2. Now You will be redirected to Telegram Bot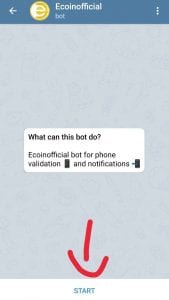 3. Here Follow Steps & Verify Your Mobile Number.
4. Done!! You are Now Fully Verified and You can Start Referring Friends.
How to Link Telos & Wombat Wallet To ecoinsoffical.org –
Hello Friends, As You Know Ecoinsofficial.com has announced that You can Withdraw ecoins on 1st April. I am gonna Share details of this Withdrawal.
As mentioned on the Website, You can Withdraw 10% Intrest on your available ecoins from ecoinsofficial. Currently, 1000 ecoins are equal to $4.  You can Check Your ecoins on Website
Follow below Steps to Withdraw ecoins –
1. First of All Visit Wombat Wallet Link & Open an Account
2. You will need to Signup using Google or Facebook.
Use Referral Code – DV9KVT
3. Now A Private Key will be generated which You can save on Google Drive.
4. Provide access to save on Google Drive
5. Now Choose a Username of 12 letters.
6. Once Account Creation is Successful. Go to Wallet From Bottom Menu.
7. Now Click on Receive Button From Screen.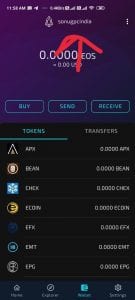 8. Now Copy the Username which you have Chose in 5th Step & Copy it on Ecoin Official Website.
How To Link Telos Wallet With Wombat For Withdrawal-
You will Get 10% Of eCoins to your Savings Wallet Every Month Which You Can Withdraw to Bank or probit. For example, You have Earned 5000 Tokens by Referring Friends. Now You will Get 500 Saving as withdrawal Payment
1. Open Wombat & Choose New eCoins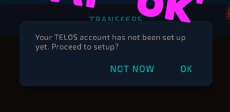 2. Follow the Steps to Link Telos Blockchain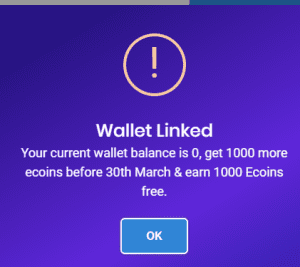 3. Now You Can See 10% of Your savings account balance in Current Account.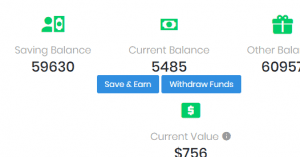 4. You can Withdraw that Amount in Wombat Wallet.

5. Click on Request Redeem & You can Redeem Maximum 5000 Coins Per Week & Minimum 1000.
6. If You are not fully verified then refer more Persons to Get Fully Verified.
Update Now You need to Link Telos Wallet See Steps Below
Now Once You Link the Telos Wallet. It's Time To Withdraw the eCoins to Bank 
How To Withdraw eCoins From ecoinsofficial –
1. First of All, Click on Withdrawal Button of the Current Balance Section.

2. Now Put 5000 Coins in the box & Proceed to Withdraw

3. Now The Request will be processed within 48 Hours.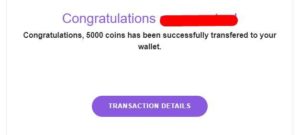 4. Now Keep Checking the Wombat Wallet in eCoinsairdrop section
5. Now You want to Withdraw the eCoins From Wombat to Bank Account So Follow these Points.

6. Now Open Probit website & Create a New Account on Probit.
7. Click on Wallet Section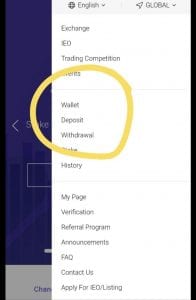 8. Now Here You need to Choose ecoins from the Dropdown menu.
9. Now You will see the memo & Receiver address. Copy these two

10. Now Come back to Wombat & Click on Send Button of New eCoins
11. Now Enter those Values to Fields & Confirm to Send the eCoins to probit.

12. You will receive the eCoins within 3-4 minutes.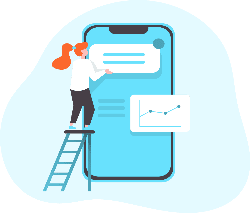 13. Now When You have 5000 Points in Your Probit. Now Convert eCoins to USDT or BITCOINS Which is available on All Platforms. Once You Get USDT or Bitcoins Now Click on Withdraw Button.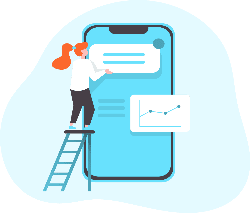 14. You need to Transfer it in Some Crypto exchange to any Indian Crypto site.
15. You can Choose ZebPay, CoinDCX or WazirX  [ These are the Best India Crypto Currencies ]
16. Now Do Transfer Your USDT or Bitcoins to These App By Click on Withdraw button & It will be transferred to Your Zebpay or any other crypto you choose.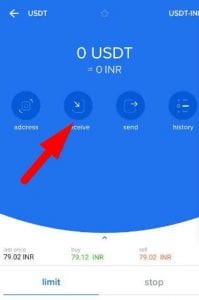 17. Now From These Wallets, You Can Withdraw to Bank Account. Some Apps have Withdrawal Threshold So You can Check Accordingly.
18. Now You Can Withdraw to bank With a Charge of Rs.10
[Tip – I would recommend to collect all ecoins in  Probit and Withdraw at once to avoid more fees. ]
---
Withdrawal Proof –

Is eCoin is Real?
We have Received the Payment so We can say it's 100% verified. We can see it's Listed on Probit Website. So it Seems Real. The Payment will be Released after 1st April So We have to wait till April 1st to Know If This Gives Money. It just takes Only 10 Seconds to Create Account & verify email so