Trick to Get Amazon Audible Premium
Amazon Audible, Amazon Audible Premium, Amazon Audible for 120 Days – Hi there. Welcome to BigTricks. I hope you guys are enjoying our previous offers and deals. We are back with a new post. This time, we are going to tell you about Amazon Audible. We have Also Published Ganna+ Premium Trick, Hungama Pro Premium Trick, Saavn Pro Premium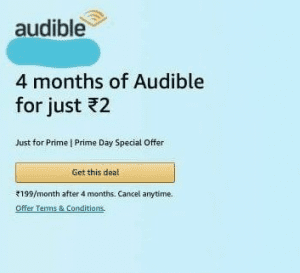 Amazon is offering Free Audible Membership For 90 Days to Prime users with Unlimited Access to Audiobooks & 30 Days to Non-Prime users. You Can Get Unlimited Audiobooks. I have also Tried Some Good Books Like Mumbai Mafia etc.
Exclusive – DC Comics Sandman is Live on Amazon Audible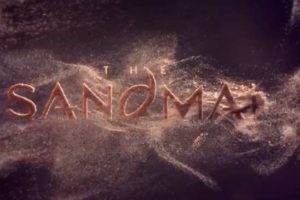 You need to Add a Card for This but we have a solution for this. Just Use Kotak811 net card or Pockets Card.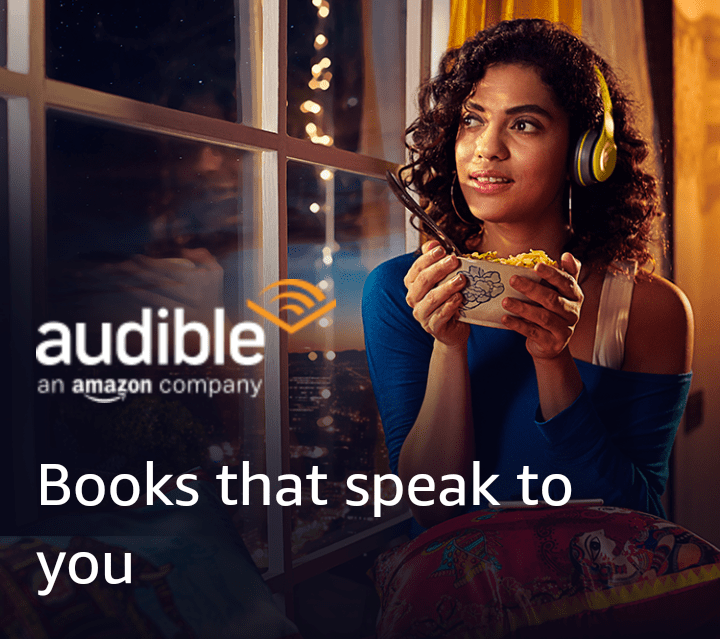 How to Start Your Free Amazon Audible Trial:-
Big Update – Amazon Audible Members Will Now get unlimited access to Audible Original shows at no extra cost [ You Can Use Kotak811 Online Free Card. Click Here to Get one]
Get Pockets Card For Free From Pockets App & Deposit Just Rs.2 Using UPI – Click Here To Download
1. First of ALl, go to this page and click on Start Your Free Trial.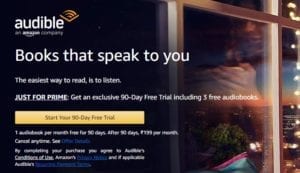 3. Choose a Free Trial plan for Rs. 0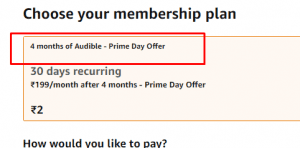 4. Now, pay Rs. 2 test charge(it will be refunded within 48 hours) using your card. You can use all domestic credit cards and ICICI bank debit cards only.
If You Don't have ICICI or HDFC Cards. You Can use the Pockets App to Get an ICICI Free Debit Card OR Use Kotak811 Card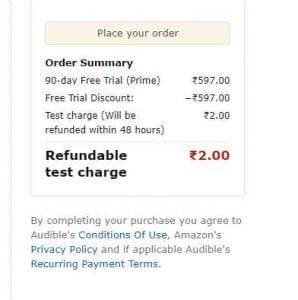 5. Complete the payment. Done. Amazon Audible will be successfully activated. Cancel before the trial period to avoid being charged.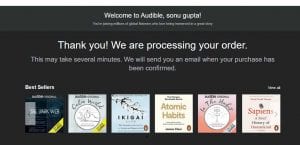 6. There are lots of interesting Books. Also, there are Hindi Books too. You can listen to books instead of reading them.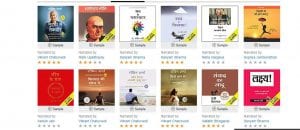 How to Get a Net card from Kotak –
Just Login to Internet banking & Check Net card Option. You can use Netsafe Card from HDFC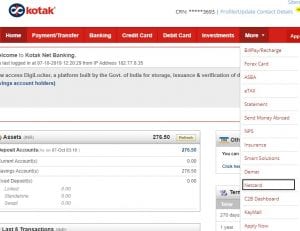 You can visit netsafe For Hdfc Virtual Card & Don't worry about charges. 
Benefits of Membership:-
1 credit a month, good for any book regardless of price.

Members get over 350 mins of handpicked listens for free, in addition to the monthly credit.

Exclusive member savings. Get 30% off any additional audiobooks.

You own your audiobooks. Keep your audiobooks forever, even if you cancel.

Easy exchanges. Don't love the book? Swap it for free.
Terms and Conditions For Prime Members Trying Audible:-
This offer ("Offer") is provided by Audible Singapore Private Limited ("Audible") and is valid for new members of Audible in India only, who sign up for an Audible trial membership at www.amazon.in and are Amazon Prime members at the time of signing up.
You agree that, by participating in or availing this Offer, you will be bound by these terms and conditions ("Offer Terms"). These Offer Terms are in addition to the Audible India Service Conditions of Use and the Terms & Conditions for Recurring Payments for Audible. To the extent the Audible India Service Conditions of Use are inconsistent with these Offer Terms; these Offer Terms will prevail with respect to this Offer only.
Subject to these Offer Terms, if you have an existing Amazon Prime membership at the time of availing the Offer, whether paid or otherwise, you are eligible to receive 60-days Audible membership free trial in addition to the standard 30-days free trial period ("Benefit"). In other words, you will be eligible to sign-up for Audible membership plan for free for the first 90-days (the "Trial Period"). The Benefit is for limited purpose only and you may be required to pay fees which may apply for purchased content, subscriptions and other services made available by Audible on the Website.
You will not be eligible to receive the Benefit if you have already signed up for Audible membership at the time of availing the Offer. You must have a valid payment method on file to be eligible for the Offer. If your credit card is declined, the Offer will not apply. Limit one per customer and account.
After the Trial Period, membership renews automatically for INR 199 /month. Cancel anytime.
There are no cash or other alternatives available in whole or in part, in relation to the Benefit under this Offer. No requests for transfer or assignment of the Benefit under the Offer shall be entertained.
This Offer can be revoked, modified or extended by Audible, at any time, in its sole discretion without any prior notice and without liability. However, subject to the Audible India Service Conditions of Use, any revocation of the Offer from the Website will not affect the Audible membership already acquired by you under the Offer.
Audible reserves the right to – (a) modify, change or vary any of these Offer Terms, at any time, without prior notice and without assigning any reason whatsoever; and (b) disqualify you from the Offer, if any fraudulent activity is identified as being carried out for the purpose of availing the Benefits under this Offer.
While availing the Benefit, you expressly agree that Audible and its affiliates will not be liable or responsible for any loss or damage whatsoever that you may suffer, directly or indirectly, in connection with such Benefit.
You agree that all decisions of Audible related to the Offer are final and binding on you. Failure by Audible to enforce any of these Offer Terms, in any instance, shall not be deemed to be a waiver of the Offer Terms and shall not give rise to any claim by any person.
Governing law and jurisdiction for this Offer are as provided under Amazon.in Conditions of Use.
In the event of any query/issues regarding the Offer, you may please contact customersupport@audible.in