Uc News CricCard Championship : Hello Guyz and Welcome to Bigtricks.in . Nowadays Alibaba group ( 9Apps & UC news ) Coming up many Loot offers . recently 9apps  Was offering upto 10,000 Paytm cash For Flipping Cards. Now UC news come up with a new Loot .

In this contest user need to choose five cards . you will play with a random user with these cards.each card will have a score . the participants which have grater card value will win .The procedure  is given below.Main thing you don't need to invite friends for this contest Just Share on facebook and Everyday 10 shares will increase chances of drawn.
How to Play Uc News CricCard Championship  And Win upto 10 Lac:-
Select your interset and language ,
Now click on ME and You will tab " Wanna win 10 Lac"
Click the 'Start' button on the Homepage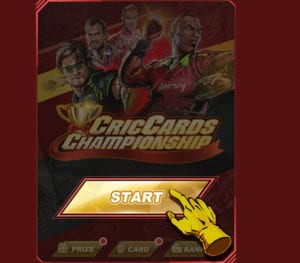 You need to pick 5 cards to start the round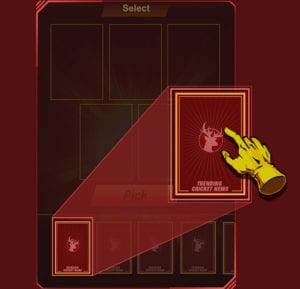 If you play the game for the first time, UC Cricket will give you 5 cards for free

After you pick 5 cards, the game start, you are matching other players
Click "Show Points" to turn over the card, you can see your points and opponent's points.Your points show first, opponent's points show after
The first round show 2 cards' point, the second round show 2 cards' point, the final round show final card's point
The total points are compared. The one with highest points will win
First 10 Game Share everyday can get claim chance. You can win gold Criccard, Amazon Gift Card.
First 3 Game win everyday can get 1 card. Everyday you can get maximum 3 cards.
There are 5 levels in CricCards game.
Bronze<Silver< Gold< Platinum<Diamond
Below every level, there are 3 small level. III<II<I
Wining a match can get 1 star. If you collect 3 stars you can get higher level.

If you are in Bronze II 3 stars, and you win a match, then you will be Bronze I 1 star.

If you are in Bronze I 3 stars, and you win a match, then you will be Silver III 1 star

Lose a match will lose 1 star. If you have 1 star, and you lose it, you will go to lower level.

If you are in Bronze II 1 stars, and you lose a match, then you will be Bronze III 3 star.

If you are in Diamond I level 3 star when campaign over(22nd May 23:59 IST), you can get Rs.20000 Paytm Cash Code <br>Don't forget to come back to game
Prizes In UC News Game :-
User can click the "Prize" button on the Homepage to enter Prize page

In "Claim Prize" tab, user can claim prize.
If you win CricCard prize, you can check it in "Card" page. Share in Card page can't get more claim chance.
If you win Amazon Gift Card, you can check the Prize. If you don't know how to use, please check "How to use" link in Prize page.
User can click the "My prize" tab to check all the prize he/she wins
If you are at Diamond I level three stars on 22nd May, you can get Rs.20000 Paytm Cash Code. When you come to this game between 22 May and 31 May, you can get the Paytm cash code immediately