Jio SIM is Rocking these days . Jio offered Free unlimited  4G data access with unlimited calling . they introduced Jio welcome offer in which you can use unlimited calling with 4G data . for calling you need a volte support headset but jio introduced an app named Jio 4G voice (earlier it was jio join ). this app make you enable call from your ordinary LTE phones without any Volte Support . although you can check weather your device have Volte hidden feature or not . there is an option Turn On VoLTE provision Flag  . Read the post to know how to enable Volte Provision flag In any android devices .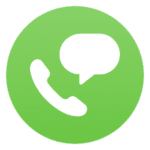 About Jio4GVoice :
The Jio 4g App is excursively launched for jio users . jio 4g voice give you to experience a crystal clear voice . Jio4GVoice enhances your non-VoLTE 4G phone with VoLTE capabilities.
also using jiofi and jio dongle 2 with jio4g voice you can use rich calls in any 2g or 3G headset .
Jio4GVoice App Features:
HD Voice & Video Calling
Stay connected with friends, family and work across the globe. Make and receive calls from any other mobile/landline number, over 4G mobile data. You can also enjoy group conversations with multiple participants. Enjoy HD voice and video calling with fellow Jio4GVoice users.

Rich Call
Give your calls more life with customized messaging, images & location on the receiver's screen. Intimate the urgency of your call on the receiver's screen by using the 'Urgent Call' feature. It is hard to ignore a call that says it all!

Unified Messaging for SMS & Chat
With Jio4GVoice you can send and receive text messages from your Jio number to any mobile number. You can do group chats & share images, videos, location and all types of files like .zip, .pdf to your Jio4GVoice contacts. Set Jio4GVoice as your default messaging app to manage all your SMS and chat threads in one Inbox.

Enhanced Calling from your phone dialer
Want to make a call? Forget fishing for the app. Simply go to your phone dialer, punch in the number or search for the contact name like you always do, and Jio4GVoice will smartly place the call through the app.

You can also use the cool Rich Call feature through the phone dialer!
Psst… want to make a plain call and not Rich Call, just hold the phone to your ear and the call will go through!

In Call Share
Calling made more fun! Express your thoughts with a quick doodle, share location of the party or sketch the direction to a meeting point in real time, all this while you are on a call. Share images & chat messages instantly without disconnecting your call!

So just grab a Jio SIM, download the Jio4GVoice app and experience the new edge in communication!
How To Use Jio4Goice App :
Now Connect to any wifi or mobile data from other sim  to activate the jio sim in the headset.
it will take few seconds to activate and done.
now app is activated ,you can use inbuilt dailer to call and messaging service.