How To Enable VoLTE on Any Android Device
 VoLTE enable In Androids:Hello Friends today in this post i will explain to you how to enable Volte Feature in your smartphone . recently jio launched in India with IP call Over LTE so it required Volte Feature to call or message. there are many smartphones which support Volte In India but some smartphones which have an option for volte but it is disabled so this tutorial will help you to enable  VoLTE Provisioned Flag. this option is available in Engineering Mode settings. but some mobiles like MI phones required to change in some setting for this you can modify that settings using the SQlite app. the full process is given below .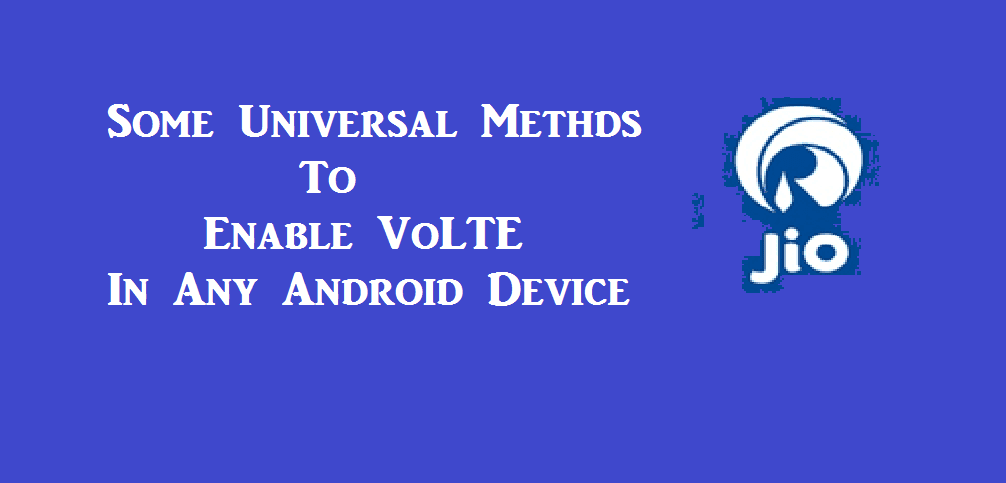 just go through this post and at the end, you will be able to use VoLTE on your device.
note : these are universal methods to enable VoLTE In any device , these methods may work for you..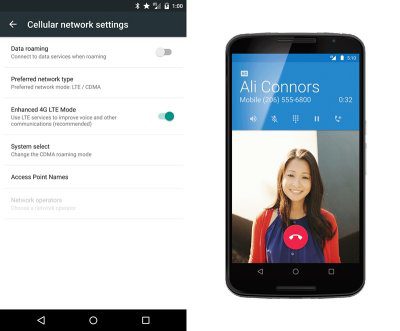 Update – As of Now, There are much cheaper Smartphones available which comes with VoLTE.VoLTE Enabling using below Settings is not working anymore. 
The Below Tricks are working only on some devices in which they have VoLTE hardware but did not eabled. You can enable VoLTE using these Options.
1. For Android Lollipop Non-Rooted
How To Enable VoLTE option From Settings No Root.
Launch the Dialer app on your phone, and dial *#*#4636#*#*.
Choose Phone information.
Enable or select VoLTE Provisioned Flag.
Restart the phone.
Go to Settings   " More " Cellular networks and toggle the switch for Enhanced 4G LTE Mode, and the HD Voice calling feature should now be activated on your device running Android 5.1. Launch the Dialer app on your phone, and dial *#*#4636#*#* 
Choose Phone information.

Enable or select VoLTE Provisioned Flag.
Restart the phone.
Read also: How to Set Jio Tune For Free Forever
2. For Xiaomi Mi Users :
Go to the files tab.
Tap on data > data > com.android providers.settings > databases.
open Settings.DB, Global, search for Volte_feature_disabled
change value from 1 to 0
close SQLite editor, restart your phone, open settings > Sim cards & mobile network
done you have enabled V

OlTE 

feature in your device successfully.
if you are using JIO sim card then you can also read this post if above not work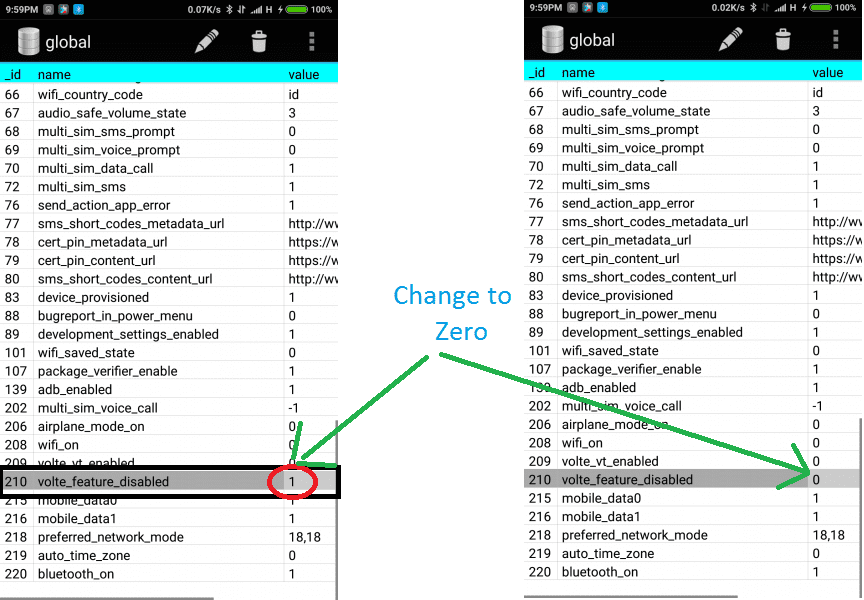 Read Also: How to root Android Device Without Pc
How To use Volte In Lenovo Headsets ( K3, A7000, K4, K5)
If you are using Any Lenovo Headset With Android 6.0 when it comes up with Volte Support.
You need to Configure it from settings.
Steps:
Follow Above Steps to enable Volte Provisional flag.
Go to settings >> Notification Bar icons.
Enable Volte support from here.
restart your device and done you can now use rich calling from your Lenovo headset.
Note I Have tested this trick in Lenovo k3 But it did not working 🙁
Read also: How to Enable Google Assistant on Any Android Running 7.0 Nougat 
If above tricks are Not Working Then you have  Wait for Provider firmware  Update. 🙁
By following the above steps you will be able to use VoLTE in any device and you don't need to have any extra VoLTe support apps like jio4gvoice you can experience rich high-quality call with your mobile's default dialer. so please share this post if you find helpful.
If You want to Get Latest Updates about Tech News & Latest Shopping Deals Offer. keep Visiting Bigtricks.in & Join our Telegram Channel for instant Updates.