Paytm Account Delete Process – How to Delete Paytm Account Permanently – How to Change Paytm Registered Mobile Number – Paytm Account Delete
Hello Readers, Today in This Post I will be Explaining you – How You Can Deactivate or Delete Paytm Account Permanently. You can try any of Below Method to Delete your existing Paytm Account and it won't be accessible in future.
Read Also: How to Unblock Mobikwik Wallet
Nowadays Paytm is Trending Way for Payments. You Can Pay anyone Using Your Paytm Wallet in Couple of seconds in the fully cashless medium but what if Your Phone got lost & You haven't locked it, Someone can access your Paytm Wallet Instantly & Transfer All The Amount to his Wallet or You want to terminate your Paytm Account Permanently for some of your personal reasons then you have to find an option so that you can Delete Your Paytm Account Permanently but Unfortuanely there is no Option to Delete Your Paytm Account Permanently in App So here are some tricks to Permanently Block paytm Account or Delete it.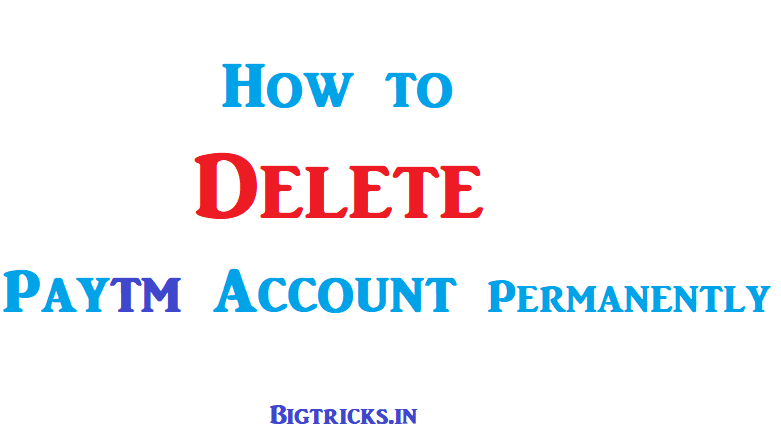 You can Change Your Mobile Number or You can Logout from all the device by using the paytm app to remove the account you have to either contact Paytm Customer care with proper Reason Why you want to delete your Paytm Account once You sent the request Paytm Team will remove your account within 3 working days & All the Wallet Amount will be Credited to Your Linked Bank Account.
Read Also: Rs.200 Cashback on First Order Every Month From PaytmMall
How to Delete Paytm Account Permanently :
Best Method- Change Your Registered Mobile Number:
Removal of Account is Manual Process You Can Simply go to Your Profile Section & Change Your Registered Mobile Number.
First of All Visit Profile Section in Paytm App.

Now Tap on Your Mobile Number Field & a New Activity will be Open.
Here Enter Your New Mobile Number.
You will need to Verify Your New Mobile Number Using OTP.
Once You Verify Your OTP the Number will be Replaced with Your New Number.
in this Case, Your Old Number will be Blocked.
Official Method: Send Your Account Deletion Request to Paytm:
If You Want to Remove Your Account First Visit Paytm App's Contact us Options From Profile>>24X7 Help>>Manage Account>>I Need to Block My Account.
Here You will See All the Details you Need to Send Paytm. Send The Reason Why You Want to Block or Delete Your Account.
Now You will See Message Option Below the Message. Tap on it and Submit Your Query.
Once You Submitted the Details. Please Wait for at least 2 or 3 Days. Paytm Team will Reply you with the Resolution.
Your Account will either be Blocked or Deleted in the First case You have Option to Unblock your Account but In Second Case You will lose Permanent Access to Paytm Platform.
So Choose this Option Very Wisely.
Method 3: By Calling Paytm Customer Care & Ask them To Delete Your account
1. If You want a Little Quick Support, Then You can Reach Paytm Customer Support Center.
2. Call Paytm Customer Number at  0120 3888 388  And Ask them to Delete Your Paytm Number Permanently.
3. Paytm Customer Executive will raise a request to delete Your account on behalf of your request.
4. Your Account will be deleted if Paytm Finds the account needs to be deleted.
Conclusion:-
So here I explained all the methods to remove paytm account permanently.go for this option only if you have lost your phone or access to paytm account. Paytm will delete the account if they found your reason genuine.