Club Factory Slash the Price Offer – Club Factory is now Offering Products for Free. You just need to Cut the Product Price & For this, You need to Ask You, friends, to Open Your Link & Click on it To Slash the Price.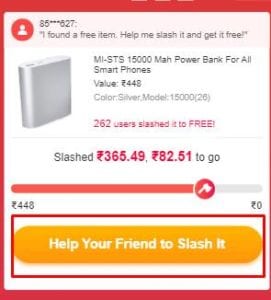 Your Friend will reduce the price & You will get product for Free once You cut all the Price. This offer is Similar to Xiaomi's Sharesave offer You were getting free products for Sharing to Friends.
How To Get Product Link in CLub Factory And Cut the Price –
1. First of all Download Club Factory App From Playstore Link
If You Already Have then Open the Slash Page & Help me to Get it free– Click Here
2. Now Once You Download it Install to Your Phone & Login or Signup with your Credentials.
3. Now Click on Below Products One-by-one.
4. You will See Screen Like this, Now Click on "Help Your Friend to Slash it" & Click on Slash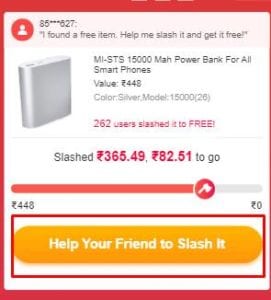 5. You will help me to Cut the Price, Now When You Click a Pop-up will Open to generate your Link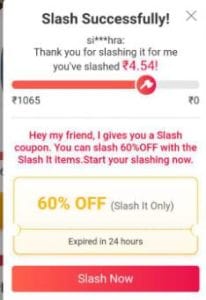 6. Now Click on Slash Button You will see the Free Product List, Choose any Product You want for free.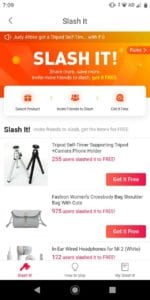 Select the Product You want to Order & Click on Get it Free
7. in Next Step you will get the option to Share Your Link with Friends.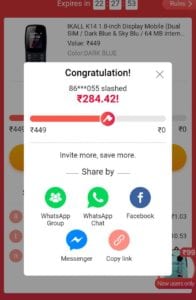 8. Now Ask Your Friends to do The Same Procedures as I told above.
9. Once the Product Reach to 0 You can order it for free.
Unlimited Trick
Unlimited Trick: First Of All Generate Your own Link from Clubfactory App
Then Goto settings > Clear Data Of Your Clubfactory App
Open Clubfactory app > Register Via USA Number using 2nd Line app
Now Open Your Link and drop The Price
Repeat this step
From 1 Account You can slash 3 Link
---
Terms & Conditions –
1. Select an item and invite friends to slash. Slash to Free in 24 hours, and the item is yours.
2. We'll message you when the price is slash to zero.
3. In order to protect your account, please bind your phone number when you join Slash it.
4. You can only slash three times for different games per day.
5. You can only slash once for the same game.
6. The delivery address cannot be changed after shipment.
7. Returns are not supported after shipment.
8. Only Indian users can start or join Slash.
9. Any item suddenly has out of stock and will stop the deal on this item.
10. the price is cut randomly. the more new users you invite, the more likely you'll get it FREE.
---