Nielsen More App –  Hi there everyone, Nielsen Confluence App is Similar to MobileExpression or Facebook Research App Where you earn for Keep Installing the App. You don't need to install or do anything after installing confluence app Just leave it after install & you Will get Rs.25 on Signup and Rs.5 per day every day.
The steps are simple, first signup & then download the App and then just login to the app and keep the app in your mobile device. In a month you can get Rs.5*30=Rs.150 + Rs.25 =175 so Initially, You Will Get Rs.175 in Your Amazon/ Flipkart Wallet.
---
Rewards Backup –
Sign-Up Bonus = 250 Reward Points
Daily Rewards = 50 Reward Points (Just keep the app installed on your phone, no need to open it daily, Just give all asked permission.)
So, 50 Points x 30 Days = 1500 Points for a month and much more they give some survey time to time so good earning
The minimum redemption is 1000 Points.
1000 Reward Points = ₹100 Gift Voucher (Flipkart, Amazon, & More)
1500 Reward Points – Rs.150 Gift Voucher
2000 Reward Points – Rs.200 Gift Voucher
5000 Reward Points – Rs.500 Gift Voucher
---
How to Get Started to Earn Rs.150-175 Every Month Without Doing Anything –
1. First of All Open Below Link in Your Chrome Browser or any Other Browser –
2. Now Accept The Terms & Click on Tick Icon to Proceed.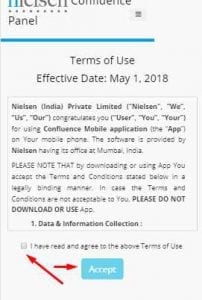 3. Once You Agree Now You will need to Signup Using Your basic details.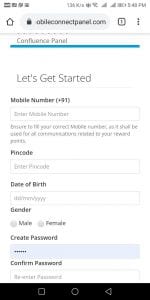 4. Now You will be required to complete a small survey. Then You will see an App Download button.
Please Make Sure You Answer Survey Correctly

You have Electric Connection: Yes

Do You Have Smartphones: yes

Please Choose Answers Carefully, Else You will get Error you are in the Waiting List
5. You will also receive a link to Download App. So Download ApK & install it on your Phone.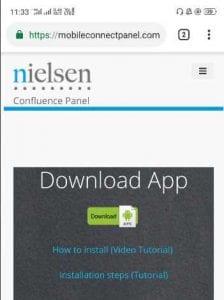 6. Now Once You Install the APK. Now Login with Your Credentials & provide all Permissions.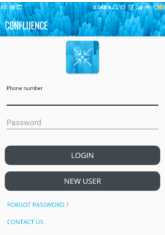 7. Once All permissions are granted,(Enable Accessibility, Provide Data Access usage) You will see you have 250 Points which is worth Rs.25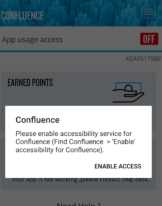 (Make Sure The Status is ACTIVE & App Usage is ON)
8. Now Keep the App installed in Your Phone & everyday Rs.5 worth 50 Points will be credited to your Account.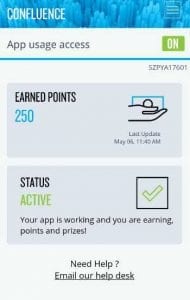 9. Once it reaches 1000 Points, You can redeem it for Amazon or Flipkart Vouchers.
How To Redeem Rewards –
1. Now Visit Redeem option & Verify Your email id for the first time.
2. Now Select the method of redemption Like Amazon Vouchers/Flipkart Vouchers
3. If you have enough Points. Your request will be registered & You will Get Vouchers soon.
---
About Trust –
Nielsen is an India Trusted Company So you don't need to worry about anything. You will get a Voucher within 1-3 Days. Below is the Proof