Reliance Jio Offer Till 30st June 2017 : Reliance Again Giving Increasing it's Data Pack Validity Till 30th june 2017. Yes Friends All You Need to Do is recharge Your Jio With Rs. 100 Every month , Reports are Coming That Jio Will Increase it's New Year Plan Till 30th June 2017. All you Need to do is Recharge Your Jio number Every month With Rs.100 And You Will Get Continue With This Happy new Year Pack For 1 Month . You Can Recharge With Rs.100 3 Times for 3 Months Till June 2017 to Get Data till June 2017.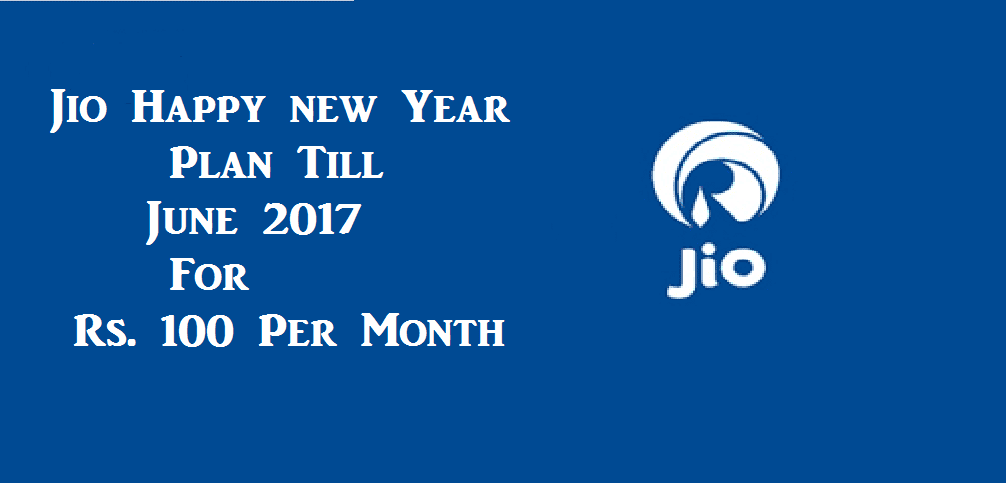 Please Subscribe Us We Will Keep you Update With latest Jio News
All You Know That There Are Many Problems Faced by jio For its Free data And Calls. Other Telecom Companies Objecting That One Can not Give these Long Term free Plans So This Time Jio Is Adding A Small Amount Teriff Which Is Only rs. 100 per Month And You Will Get Continue to Your Happy New Year Plan .
Key Points About Jio Extension Plan Till June 2017:-
You Will Get daily 1Gb High speed 4G data after That Speed Will be 128 Kbps-.
You Need To Recharge Your Jio Number Every Month With rs.100 Till June 2017.
This Offer Will be Valid From 1st April to 30th June 2017.
You will Get 100 SMS per Day and Free Access To Jio Apps .
Calling May Or May not Be Available In This Plan .
we Wold Like to Clear That Official Reliance not Yet Cleared About This Package But All Theses Are Rumors Not Rumors They Are Strong Rumors . So There Are more Possibilities That You Will Get daily high speed 1GB data For Additional 3 Months till June 2017. We Also Added how TO Increase And Bypass Jio 1GB Limit and How to recharge Jio Number Using My Jio App And Website .
Please Share This News With Your Friends And Also Let Them Know About This Share This button .