Hostinger Web Hosting Service:- Hey there. Welcome to BigTricks. We are once again back with a new post. It's about Hostinger's web hosting. You might ask what's web hosting. Web hosting is a service that allows an organization or an individual to post things on the Internet. A web hosting service provider is a business that provides technology and services for any organization to connect to the Internet. So, Hostinger is a web service provider. Websites are stored, in simple words 'stored', on dedicated machines called servers. Want to learn more? Check our post on Eduonix and Udemy and learn whatever makes you curious.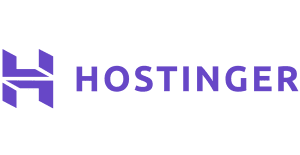 So, Hostinger is a web hosting service provider which helps users or organizations to create their own website. Hostinger is there for you when you want to skip the troubles of complicated things and create your own website. The best part about Hostinger is that they have plans starting from Rs. 45/month. Now that's affordable and will not harm your pocket. With Hostinger, websites are easy to set up and they are fast. Control Panel is easy to use and they have good customer service to ask your doubts and solve your problems.
We are Updating Article Where You can Also Get 40% Cashback in Your Bank Account For Purchasing Hosting From Hostinger From Cashbig.
There are many advantages to having a website. For local business organizations, it's a boon and can make them get recognized for their works on a larger scale. Computer Science students mainly have a website made for their portfolio. And if you are learning HTML/CSS from Udemy or any other place, you can practice here. If you have some creative content that you think no one else has, you should show it off on the internet. Websites are also a major source of revenue. All big things start with a small step. This could be yours. So, what are you waiting for? Let's get you started.
Features of Hostinger Web Hosting Service:-
Simple and Intuitive – With Hostinger, you can set up your website in no time and get started.
Good Performance – With Hostinger, you can make a fast website that will grow your money and never slow it down.
All Time Customer Service – Their executives are available 24*7 to solve your problems.
Wide Range Of Plans – Pay for what you need and choose a plan which is best suited for you.
Simple yet Powerful Control Panel – User-friendly cPanel and tools.
30-day money-back guarantee – If you aren't satisfied, you can request for refund with no hassle.
Daily backups, CloudLinux, CloudFlare integration, SSD Drives, Realtime reactive server monitoring, Intelligent WAF, Streamlined and automated server deployments, Vanguard realtime anti-DDoS protection on Switches, and many more great features. Do you still have doubts? There is a 30 Days money-back guarantee too. Let's not waste time and get to steps.
Hostinger Coupon Codes –
BIZ10 – Instant 10% Off on All Shared Hosting Plans of 24 Months or More. 
BLACKFRIDAY – .tech, .store, .xyz and other domains at Just Rs.
How to Get Started with Hostinger Web Hosting Service:-
1. First of all, go to their website.
Click Here For Extra 40% Cashback 
Skip 40% Cashback & Visit Hostinger
2. Now choose a plan and add to cart.

3. You can scroll down and choose other services like cloud VPS too.
4. Now, in the cart, you can see for how many months what amount you have to pay in total.

5. In the cart, you can see options to add daily backup and Cloudflare protection. Do some google search on these and see if they are helpful for your site. If yes, consider adding them.
6. If you choose a Premium/Business plan, you are eligible for a free domain too. Search for your desired domain and add. You get free Cloudflare protection and Daily backups with the Business plan. The lifetime SSL certificate is also included for FREE!
7 Now. Click on Check Out now and proceed. Signup using your valid details.
8. All that's left is payment. There are various options available including digital currency.
9. Pay your amount and you are done. You can now set up your website. You can Pay using UPI & Netbanking Also. 

10. You can access your services from hPanel.

---
Hostinger Video Review –
By Kripesh Adwani
---