Amazon Quiz 4th Feb: Amazon Aveeno Quiz:- Answer 5 simple questions and win Rs 5000 pay balance. Get answers to all questions here and get a chance to win Rs 5000 Amazon Pay Balance!Winners will be declared on 31st March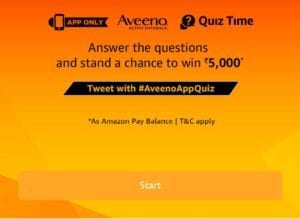 How to play Super value quiz and  answer & win a ₹5000:-
1 .Firstly  Download Amazon App from here
(If you have already installed go to next step)
2. Open the app and you will see a banner about the Amazon super value quiz
  Click on it.
3. Now click on the 'Start' button to begin the quiz.
4. You will now see a set of 5 questions about the Amazon super value day . Checkout the answers below –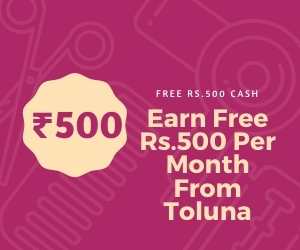 Answers: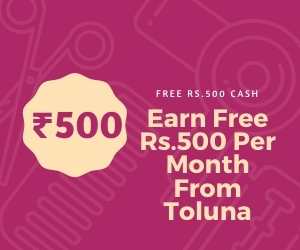 1.Which of these products are used for skin care?
Answer- Lotion
2. Which of the following natural ingredients can be found in all Aveeno Body Lotions?
Answer- Oats
3. Which of these is NOT a benefit that Oats have on the skin?
Answer- Tickle the skin
4. The use of oats for skin care traces back to?
Answer-  Ancient Egypt
5.Who is the global brand ambassador for Aveeno Body Lotions?
Answer- Jennifer Anniston