Amazon Load Money Offer:  Hello Guys I Hope You are Enjoying our Latest Loot Deals from Amazon here we have a new offer for Your to load Money in Amazon pay using UPI. You Will Get Rs.50 Cashback On Adding Rs.500 using UPI within 72 hours.The offer is available for all users one no promo Code Is Required to get This Offer.
How to Get Rs.50 Cashback on adding Money From Amazon.
1.First of all visit Amazon from here.
2.Now login to Your Account and proceed to Amazon Pay Page.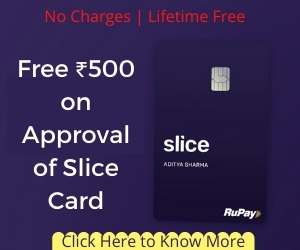 3.Add Rs.500 using UPI Option newly added on Amazon.
4.Once you add Rs.500 using UPI You Will get Extra Cashback of Rs.50 in Some time.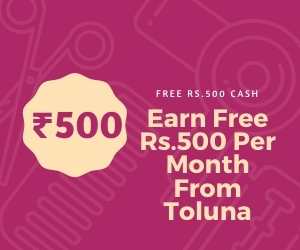 Terms & Conditions:
The Add Amazon Pay Balance with UPI cashback offer ("Offer") is in respect of the semi closed pre-paid stored value account, namely 'Amazon Pay Balance: Money' ("Amazon Pay Balance"), which can be accessed and managed on the website www.amazon.in and the mobile site and the mobile application thereof (collectively "Amazon.in"). This Offer is made available to you by Amazon Pay (India) Private Limited ("Amazon")
These terms and conditions ("Offer Terms") are in addition to 'Terms and Conditions – Amazon Pay balance: Money Wallet', to which you agree to by using Amazon Pay Balance. In the event of any conflict between such Terms & Conditions and these Offer Terms, these Offer Terms will prevail, only for the purposes of this Offer.
This Offer is valid from March 26, 2018 to March 30, 2018 (both days inclusive) ("Offer Period"), unless extended or revoked by Amazon, in its sole discretion, without any prior notice and without any liability.
During the Offer Period, any customer who loads a minimum of INR 500 into the Amazon Pay Balance associated with his/her Amazon.in account by using the Unified Payment Interface ("UPI") payment option for such load, (such customer, "Eligible Customer") will be entitled to receive a cashback of INR 50.
Each Eligible Customer can avail this Offer only once during the Offer Period. Any subsequent load of Amazon Pay Balance during the Offer Period, even though using UPI payment option, will not entitle an Eligible Customer to the cashback under this Offer.
The cashback, under this Offer, will be provided to Eligible Customers in the form of an Amazon Gift Card, issued by Quikcilver Solutions Private Limited ("Gift Card"), which is redeemable as Amazon Pay Balance. The use and redemption of a Gift Card is governed by the applicable terms and conditions available at: https://www.amazon.in/gp/help/customer/display.html%3FnodeId=201522810&app-nav-type=modal/ref=gcui_d_e_tc_o_d_b_w
The cashback under this Offer will be provided within 72 business hours from the day of the successful load of Amazon Pay Balance in accordance with these Offer Terms.
Amazon reserves the right, at any time, without prior notice, without liability, and without assigning any reason whatsoever, to add/alter/modify/change or vary all of these Offer Terms or to replace, wholly or in part, this Offer by another offer, whether similar to this Offer or not.
It is clarified that the Eligible Customer will be eligible to the cashback only in the event of load using the UPI payment option. In other words, an Eligible Customer will not be eligible to receive the cashback under this Offer on load of Amazon Pay Balance using any other payment method, including but not limited to the debit card, credit card, net banking or cash etc.
Under no circumstances, will the cashback being offered under this Offer be settled in cash in lieu thereof.
Any query/issue in relation to the cashback or this Offer will be entertained by Amazon only up to 30th May. Post such date Amazon will not entertain any communication regarding this Offer or cashback from any person.
By availing this Offer, every Eligible Customer expressly agrees that Amazon or any of its affiliates will not be liable or responsible for any loss or damage whatsoever that an Eligible Customer may suffer, directly or indirectly, in connection with this Offer.
Nothing herein amounts to a commitment by Amazon to conduct further, similar or other offers.
Amazon reserves the right to disqualify a customer from the benefits of the Offer if any fraudulent activity is identified as being carried out for the purpose of availing the Offer.
These Offer Terms are governed by the laws of India and the courts at New Delhi will have exclusive jurisdiction over any matter or dispute in relation to this Offer.
This Offer is by way of a special offer only for the Eligible Customers.
The Eligible Customers are not bound in any way to participate in this Offer. Any participation is voluntary. The Offer is being made purely on a best effort basis.
Any person availing this Offer will be deemed to have accepted the Offer Terms