Amazon Offer :- Hi there. Welcome to BigTricks. It's been a long time since I last posted. Here's one more great offer for you guys. Amazon is offering 10% Cashback on Electricity Bill Payment. One person can avail this offer only one time during the offer period. Minimum Bill value must be Rs. 500. Users can get Cashback upto Rs. 75. Offer is valid from 1st – 31st August. Cashback will be credited in Amazon Pay Balance within 3 days of bill payment. So, what are you waiting for? Pay your bills asap and enjoy this offer.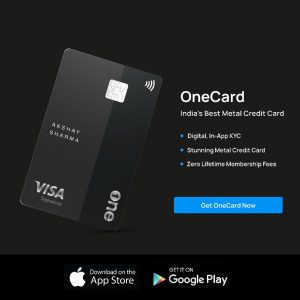 How to Get 10% Cashback On Electricity Bill Payment From Amazon :-
Select State and then your electricity board to proceed.
Enter the details asked like CA Number or Consumer Number or any other detail depending upon your electricity board.
Minimum amount to avail this offer is Rs. 500.
Proceed to payment page and pay the amount via your preferred payment method.
Done!! You'll receive your cashback withing 3 days.
Terms and Conditions :-
This offer ("Offer") is made available to you on www.amazon.in or the mobile application / mobile site thereof (collectively, "Amazon.in").

These Offer terms and conditions ("Offer Terms") are in addition to the Amazon.in Conditions of Use & Sale to which you agree by using the Amazon.in. To the extent the Amazon.in Conditions of Use & Sale are inconsistent with these Offer Terms; these Offer Terms will prevail in respect of this Offer.
Each person having an Amazon.in account, who undertakes the steps listed in these Offer Terms is eligible to avail this Offer in respect of paying bill
This offer is valid from August 1, 2018 to August 31, 2018 (both days inclusive) ("Offer Period"), unless revoked or extended by Amazon (Amazon Seller Services Private Limited or Amazon Pay (India) Private Limited) in its sole discretion without any prior notice and without any liability.
Any customer who makes a electricity bill payment would receive a cash back of 10% upto Rs 75 on min bill payment of Rs 500. It is applicable once per customer and once per biller account number. The customer shall receive 10% of the billed amount paid or Rs 75, whichever is lower. All customers who successfully complete the requirements given in this paragraph 6 will be hereinafter referred to as "Eligible Customers".
The cashback, under this Offer, will be provided to the Eligible Customers in the form of Amazon Gift Card, issued by Qwikcilver Solutions Private Limited ("Gift Card") which is redeemable as Amazon Pay balance in the Amazon.in account of the said Eligible Customer.
The use and redemption of the Gift Card(s) and the use of Amazon Pay balance are governed by the respective and applicable terms and conditions.
Subject to these Offer Terms, the Eligible Customers will be entitled to receive the relevant cashback amount (computed in accordance with these Offer Terms) only once during the Offer Period.
This Offer will not be applicable on any bill payment that is cancelled, for any reason whatsoever, by the Eligible Customer, by Amazon (entity that makes Bill Payments available on Amazon.in), or by the Biller.
The cashback (under this Offer) will be provided to the Eligible Customer within 3 days of the bill payment.
In the event a customer fails to comply with any term under these Offer Terms, such customer will not be eligible to receive the cashback under this Offer.
Amazon reserves the right, at any time, without prior notice and without assigning any reason whatsoever, to add/alter/modify/change or vary all of these terms and conditions of the Offer, or to replace, wholly or in part, this Offer by another offer, whether similar to this Offer or not.
Amazon reserves the right to disqualify any Eligible Customer from the benefits under the Offer if any fraudulent activity is identified as being carried out for the purpose of availing the Offer.
All disputes relating to the biller or the bill payment will be resolved by the relevant biller and such disputes shall be resolved between the Eligible Customer and the biller inter se and Amazon or any of its affiliates will not (nor will be liable or obliged to) mediate or resolve any such dispute or disagreement.
By participating in this Offer, every Eligible Customer expressly agrees that Amazon or any of its affiliates will not (under any circumstances) be liable or responsible for any loss or damage whatsoever that such Eligible Customer may suffer, directly or indirectly, in connection with this Offer or by undertaking the biller or by use of the biller service.
Neither Amazon nor any of its affiliates make any warranty of any kind, express or implied including, without limitation, any implied warranty of quality, or fitness for a particular purpose or for performance or after sales services, in relation to the biller service. You hereby release Amazon and its affiliates from liability of any kind in respect of the bill payment and/or biller service
Nothing contained herein amounts to a commitment by Amazon to conduct further, similar or other offers.
These Offer Terms are governed by the laws of India and the courts at New Delhi shall have exclusive jurisdiction over any disputes in relation to this Offer.
The customers are not bound in any manner to participate in the Offer. Any such participation is voluntary and the Offer is being made purely on a "best effort basis" by Amazon.
Any Eligible Customer availing this Offer shall be deemed to have accepted these terms and conditions.