Amazon Pay Offer – Amazon Pay is come up again with New Load Money offer. Now Just Load Rs.1000 in Your Amazon pay Wallet & Get Rs.100 back within 3 Working Days. This Offer is valid for all users. The Offer is valid till 31st may 2018. I hope You already Looted Mi Accessories at Rs.1 in Today's MI Madness Sale (Expired Now)

How to Get Amazon Pay Cashback of Rs.100 on Rs.1000:
1.Download Amazon App or Visit Amazon Website from here.
2. Now Visit Amazon Pay Section & Load Rs.1000.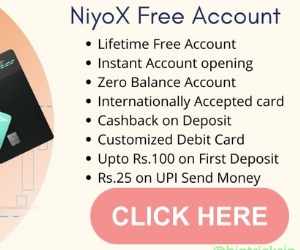 3.No Coupon Code is Required to get This Offer.
4. Pay using UPI/Card or Net Banking.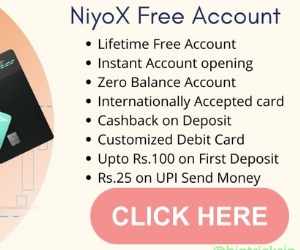 5.Once You Complete Transaction, The Cashback will be credited to Your Wallet in 3 Days.
About The Offer:-
Offer period: 23rd to 31st May 2018
Add minimum Rs.1000 Amazon Pay balance and get flat Rs.100 cashback
The cashback amount is limited to maximum amount of Rs.100 per customer
The offer is valid on all electronic top ups (credit/debit card, net banking, UPI) and is not applicable on cash loads
The customer will receive the cashback amount in the form of Amazon Pay balance, which will be credited to their balance within 3 days from order date.
Terms & Conditions:
This Amazon Pay Load Balance Offer ("Offer") is provided by Amazon Payments (India) Private Limited ("APIPL") and made available to you by Amazon Seller Services Private Limited ("ASSPL"/"Amazon") on www.amazon.in and its mobile application/site thereof (collectively, "Amazon.in"). "Amazon Pay Balance" is a sum of all the balances associated with Amazon.in Gift Cards ("Gift Cards") and 'Your Money' in your Amazon.in account. Amazon.in Gift Cards are issued Qwikcilver Solutions Private Limited ("Qwikcilver") and are subject to the Amazon.in Gift Card Terms and Conditions ("Gift Card Terms"). 'Your Money' balance is issued by APIPL and is subject to the Amazon Pay balance Terms & Conditions.
You agree that, by participating in or availing this Offer, you will be bound by these terms and conditions ("Offer Terms"). These Offer Terms are in addition to the Amazon.in Conditions of Use & Sale which you agree by using Amazon.in and the Gift Card Terms available Here. To the extent the Amazon.in Conditions of Use & Sale are inconsistent with these Offer Terms; these Offer Terms will prevail with respect to this Offer only. To the extent the Gift Card Terms are inconsistent with these Offer Terms; these Offer Terms shall prevail with respect to this Offer only.
This Offer will commence on 23rd to 31st May 2018 ("Offer Period"), unless extended/terminated by APIPL, in its sole discretion without any prior notice.
During the Offer Period, customer who adds Amazon Pay balance of Rs.1000 or more on Amazon.in shall be entitled to receive a flat cashback of Rs.100 per customer during the offer period.
The cashback will be given be given in the form of Amazon Pay Balance (by way of Amazon.in Gift Cards issued by Qwikcilver), subject to these Offer Terms.
The applicable cashback amount under this Offer will be credited to the eligible customer's Amazon.in account in the form of Amazon Pay Balance within 3 days from order date.
The queries regarding the Offer need to be directed to APIPL and will be entertained only till expiry of the Offer Period. Any complaints regarding the cashback need to be directed to APIPL and will be entertained only 15 days post issuance of cashback.
Neither APIPL nor ASSPL make any warranty of any kind, express or implied (including, without limitation, any implied warranty of quality, merchantability, or fitness for a particular purpose or for delivery or after sales services, in relation to any products purchased by you from Amazon.in). You hereby release APIPL and ASSPL from liability of any kind relating to the aforesaid.
In the event of any cancellation of your order (either by you of the seller), the cancelled order will not be eligible for the Offer
There are no cash or other alternatives available in whole or in part, in relation to the benefits under this Offer.
All applicable taxes and levies in relation to the products and the Offer, including without limitation sales tax, service tax, goods and services tax etc., shall be payable by you.
The Offer is subject to laws of India. The courts at New Delhi shall have the exclusive jurisdiction in respect of any disputes or any matter arising out of this Offer.
No requests for transfer or assignment of the benefits under the Offer shall be entertained. You agree that all decisions of APIPL or ASSPL (as the case may be) related to the Offer are final and binding on you. Failure by APIPL or ASSPL (as the case may be) to enforce any of these Offer Terms in any instance shall not be deemed to be a waiver of the Offer Terms and shall not give rise to any claim by any person.
You or any Amazon.in customer is not bound in any manner to participate in or avail the Offer. This Offer is being made purely on a "best effort" basis and participating in or availing the Offer is voluntary.
APIPL and/or ASSPL reserve the right to add, alter, modify, change or vary all of these Offer Terms or to replace, wholly or in part, this Offer by another offer, whether similar to this Offer or not, or to extend or withdraw it altogether, at any time without prior notice and without assigning any reason whatsoever.