Amazon Quiz Time Answers 11th February-
Amazon Quiz Answers, Today's Amazon Quiz Answers, Amazon Today's Quiz Answers, Amazon Quiz Time, Amazon Daily Quiz Time, Amazon Today Quiz Time Answers, Amazon Today Quiz Answers, Amazon Daily Quiz Time Answers – Enjoy More Free Recharge Tricks & Amazon Shopping Offers With Bigtricks.in
Hello Guys. We are here uploading All The Amazon Quiz Answers. You Can Win Daily Prizes with Amazon Quiz. It Takes only 5 Questions & You Can Win Prizes worth Rs.1Lac. Amazon Updates Quizzes Daily with New Questions & New Answers. Keep Visiting For More Updates & Amazon Quizzes.
Winners of The Amazon Quiz will be announced by the mail from Amazon Looks like below screenshot.
How To Play Amazon Quiz & Win Prizes –
1. The Offer is Available only on App – Download Amazon App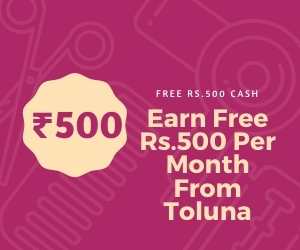 2. Once You Download The App, Login to Your Account.
3. Now Scroll on the homepage & See for the Amazon Quiz Banner.
4. Click on The Banner & Proceed to Take the Quiz.
5. Now On Quiz Page Fill the Answers from Answers Section(Added Below)
Amazon Quiz 11th February Answers Today – Win 50000 Amazon Pay Balance
Q1.: From what book is the quote,' War is peace, Freedom is Slavery, Ignorance is strength'?
Answer: 1984
Q2.: 'Dunder Mifflin Paper Company' is the setting for which famous TV series?
Answer: The Office
Q3.: The first person in history to win two Nobel prizes was ______________.
Answer: Marie Curie
Q4.: In the context of space, a 'Light Year' is ______.
Answer: A unit of length
Q5.: Vader, Papi, Tatay, and Tevas are different terms for a _____.
Answer: Father