Source IBN India.
Google is expected to soon roll out the latest version of its Android OS, Android Marshmallow (version 6.0). While the company will list out, in further detail, the new features of Android Marshmallow once it releases to the public, we give you an overview of the soon-to-be-released OS with its 7 most-interesting features.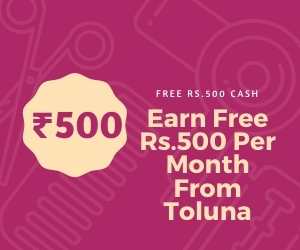 1. Android 6.0 Marshmallow has a new Doze power-saving feature that has motion detection which optimises battery usage. When the dozing feature is enabled, the device still continues to send notifications about priority-based activities.
2. The fingerprint functionality in Google's upcoming version of Android can be used either as a standalone feature to unlock Android devices or to authorise either Android Pay transactions, Google Play store purchases, or partner e-commerce app purchases.
3. With the Marshmallow upgrade, users will be able to summon Google Now to scan whatever content might be on a mobile device's screen so it can present pertinent information about the topic of a text, a song, a video clip or an article. The new Android feature, called "Now on Tap," will be activated by holding down the device's home button or saying, "OK Google," into the microphone. That action will prompt Now on Tap to scan the screen in attempt to figure out how to be the most helpful. Or, if speaking, users can just say what they are seeking, such as "Who sings this?" Google is hoping to provide Android users with what they need at the precise moment they need it without forcing them to hopscotch from one app to another.
4. Android 6.0 will include an alternative to the mobile payment system. Google's Android Pay, an answer to Samsung Pay and Apple Pay, will replace Google Wallet for making mobile purchases in stores and applications. Google Wallet, which came out in 2011, will still work for sending payments from one person to another. Like Apple's system, Android Pay can be used to store major credit and debit cards in smartphones that can be used to pay merchants equipped with terminals that work with the technology. Android Pay will also work on devices running on the KitKat version of Android released last year.
5. Marshmallow also streamlines the "permissions" model for users to install and upgrade apps. Android 6.0 will make it easier for users to prevent mobile applications from grabbing their personal information. Permission will only need to be granted to each app if the access is needed for a specific action. That means Android users won't be asked to share information about their contact lists, photo rolls or locations until an app won't work without it.
6. Google has also announced support for the USB Type-C standard in Android Marshmallow, which will make your device charge faster than the usual. Also, for the Type-C port, a USB cable will be reversible which means both of its ends will be the same and you will not be required to check if you are inserting the cable in the right way. This means that the new type of USB cable can be plugged into a device in any direction. The new USB support in Android Marshmallow will also lets users use their phone to charge other devices.
7. The Direct Share feature will allow users to share content with targets, such as contacts, within other apps. For example, the direct share target might launch an activity in another social network app, which lets the user share content directly with a specific friend or community in that app.
The moniker for the 6.0 version of the dominant mobile computing system follows a tradition of using sugary treats for Android including Lollipop (5.0), KitKat (4.4), Jellybean (4.1) and Ice Cream Sandwich (4.0).
Android is used in nearly 80 per cent of smartphones worldwide, although many devices use older versions for which upgrades are not available. Android is also the leading platform for tablets, according to market surveys.