Axis Edge Rewards Offer :- Hi there. Welcome to BigTricks. This is Aniket. Hope you guys are enjoying our previous offers and deals. We are back with a new offer. We had previously posted Axis Pay UPI offer too. Though it's expired now, we have a new offer for you guys. Axis Bank is offer Amazon Prime for 3 three months to those who are going to redeem their Axis Edge Points for the first time. Offer is valid till 30 October. Let me tell you what is Axis Edge Reward first.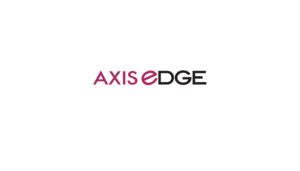 Axis eDGE Rewards is a carefully crafted loyalty program by Axis Bank that allows customers to earn points for every relationship they have with the Bank – Savings and Current Account, Credit and Debit Cards and across all other retail products like Axis Direct, Forex and NRI. You get points by using your debit or credit card across different outlets and sites. They have a tons of stuff for you in reward section. They have instant vouchers, discount coupons, products and much more.
And for those who haven't redeemed their points even a single time, they are giving 3 months Amazon Prime if you redeem your points. So, what are you waiting for? Hurry up and avail the offer asap. Head below for steps.
How to Avail Axis Edge Rewards Offer And Get Amazon Prime For 3 Months :-
You must have at least 300 points to avail this offer. Your email must be linked to your account. If it's not linked, go to Profile in Axis Mobile app and verify your email. It will take 24 hours. to link your email
You'll need Axis Mobile app for this. Download it from here. You can also use their website.
Now, login into the app/site using your valid credentials.
After you are done with login, click on Menu>>Reward Points.
Here, you can see your Reward Points. Now, search for items that you can redeem with your points. You can get Flipkart Rs. 250 gift voucher for 1250 points.
Now, add it to cart and redeem it. You'll get your voucher on your mail and mobile both. If it's a product, you'll get it delivered soon.
Now, wait a few days. You'll get a message like this on your number.

Open the link in the message. Login with your Amazon account.

Now, you'll have to verify the mentioned card. A charge of Rs.2 will be deducted from the card. It will be refunded soon.
Amazon Prime for 3 months will be activated on your acoount.
Offer is valid till 30 October. Redeem your points asap to avail this offer.
Terms and Conditions :-
Exclusive offer for first time redeemers on redeeming

EDGE

REWARD

points.
To avail this offer, customer needs to use Axis Bank Credit Cards only. This offer cannot be used by any other Bank card or any other Axis Bank Debit Card.
Only customer who has received this communication will be eligible for "'Amazon Prime 3 Month Membership"
Customer would have to redeem any e-vouchers/ Product or at any Partner brand store during the campaign period to avail the offer.
Customer can redeem multiple times during the offer period, only one voucher per Customer ID would avail the benefit
"'Amazon Prime 3 Month Membership "voucher will be delivered to the customer in 7 working days from the campaign end date.
"'Amazon Prime 3 Month Membership " comes with a validity of 6 Months
This offer is subject to applicable laws and regulations and would be modified/discontinued based on the prevailing law/regulation at any point of time and neither party shall be under any liability or obligation or continue implementation of the said Offer till such time the terms are modified by the Bank as per the prevailing/amended law at that point of time. In the event, that the Offer cannot be continued without total compliance of the prevailing law at any point of time, this Offer shall be deemed to be discontinued forthwith from the date when the amended law restricting/prohibiting the arrangement comes into force
The terms & conditions of "'Amazon Prime 3 Month Membership" prevail along with the offer T&Cs
All customer disputes will have to be reported to Axis Bank or its representatives on or before the 30th day, post the offer ends. In case of any dispute, the decision of Axis Bank will be final.
The offer can be availed only once
This offer is applicable only for Non-prime users on Amazon.in
Amazon prime offer will have to be redeemed at the promo link mentioned in offer communication
The eligible customers can redeem the promo code on Amazon.in to avail 3 months of Prime membership
If you receive an error using your code, please contact Amazon Customer Service. Codes can only be used once and should be redeemed at the offer link mentioned in the offer communication
By participating in this Offer, Customer agrees to be bound by the terms & conditions of this Offer including any other applicable terms & conditions modified and prescribed by Axis Bank from time to time. Any such participation by the customer shall imply that the customer has read, understood and accepted the terms and conditions hereunder
The offer is not transferable, non-assignable, non-negotiable and cannot be en-cashed or clubbed with any other offer of Axis Bank
Cardholder's eligibility for the offer will be decided by the Bank.
The offer is valid only for select Axis Bank Credit Cardholders to whom the formal offer communication was sent by Axis Bank, on their mobile number/email ID registered with the bank.
All escalations related to this campaign will be valid within 3 months from the end of the offer period.
Incomplete / rejected / invalid / returned /cancelled / refunded/ disputed or unauthorized/fraudulent transactions will not be considered for the offer.
This offer is not valid on Corporate Credit Cards.