Hi readers, we are here to present you with one new trick which will provide you with Rs 1000 cashback for opening a zero balance account.  The bank on which we will open a zero balance savings account is IDFC Bank. IDFC Bank is a private sector bank in India offering a wide range of Personal, Business, Wholesale & Wealth Management services to meet your need. Through IDFC Bank, you can avail benefits like upto 40% returns, free complimentary movie tickets, unlimited withdrawals at ATMs, and more.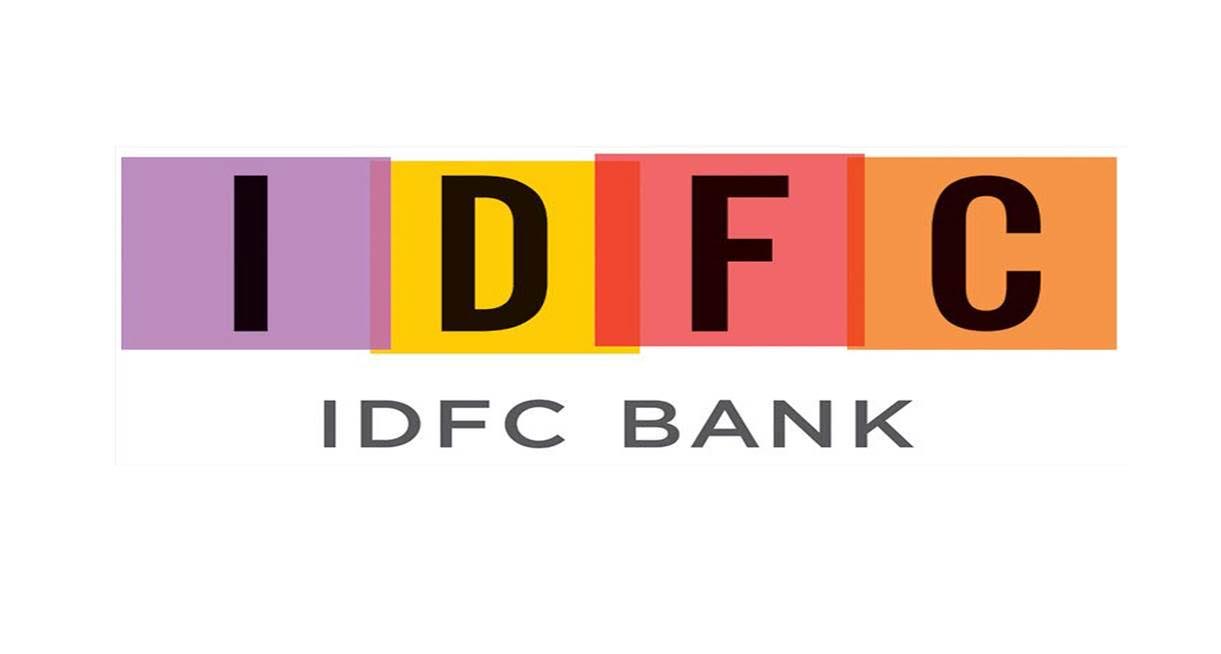 We Will Use Cashkaro.com to open a bank account on IDFC Bank in less than 3 minutes. You don't need to add balance or fund it to get CashKaro Cashback. Also, if you're signing up on CashKaro for the first time, you will get Rs. 100 signup bonus.
Note – Cashback is not applicable on orders made on IDFC Mobile App. Do not visit any coupon or price comparison site after clicking-out from CashKaro. Only use coupon codes listed on CashKaro (not those emailed or SMS'ed to you by IDFC directly)
New User Get Rs. 100 Sign Up Bonus Meaning Rs. 100 Bonus + Rs. 1000.  Cash Back = Rs. 1100
Cashkaro Cashback Of ₹1100 Will Be Approved Within 72 hours Which Is Best Part Of This Deal, Keep Checking CashKaro to see if the Cashback is Approved Or Not
Steps to get Rs 1000 cashback on opening a zero balance account in 3 minutes –
1) Firstly, go to CashKaro website – Click Here [Skip this step if you're already registered]
2) Enter Your Name, Email ID and Password
3) Then Click On Join Free Now
4) Sign Up Process Complete
5) Then Go to My Account Tab
6) And See Rs. 100 Added in Your Cashkaro Account.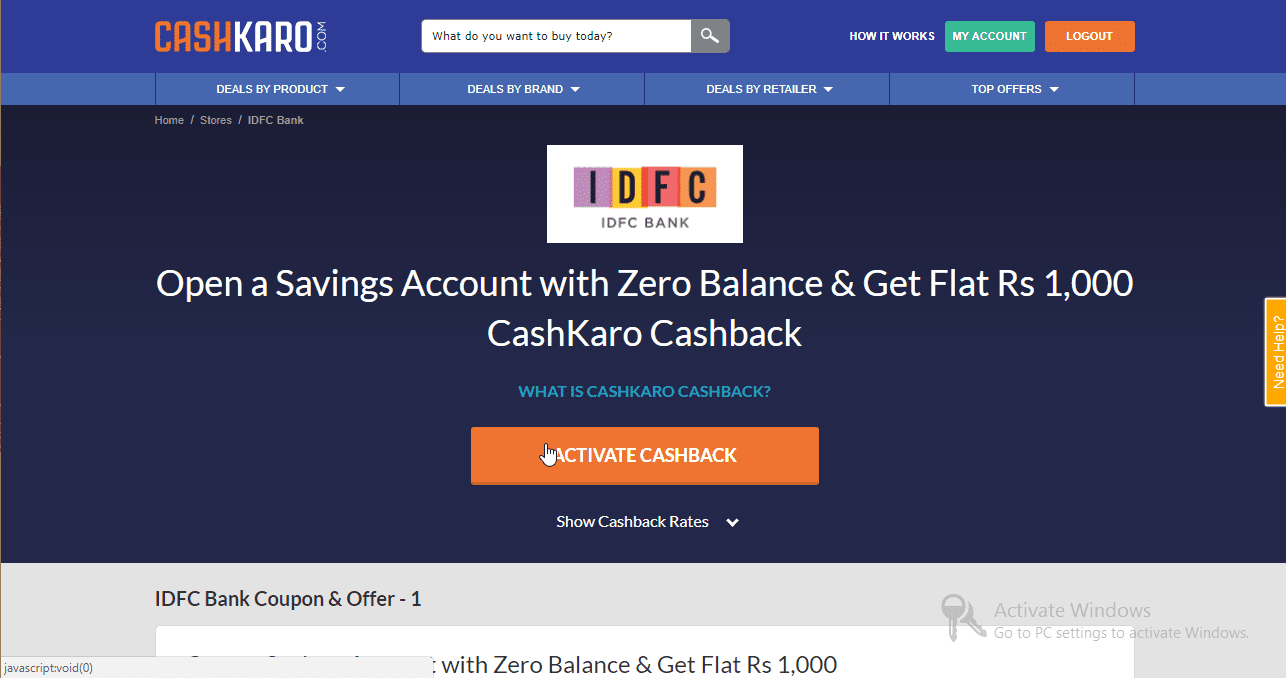 7) NOW VISIT CASHKARO IDFC BANK PAGE – CLICK HERE
8) NOW CLICK ON ACTIVATE CASHBACK
9) KEEP YOU ADHAAR AND PAN CARD HANDY
9) NOW YOU WILL BE REDIRECTED TO IDFC BANK PAGE.
10) FILL IN YOUR DETAILS LIKE NAME, LAST NAME, ADHAAR NUMBER, PAN NUMBER etc.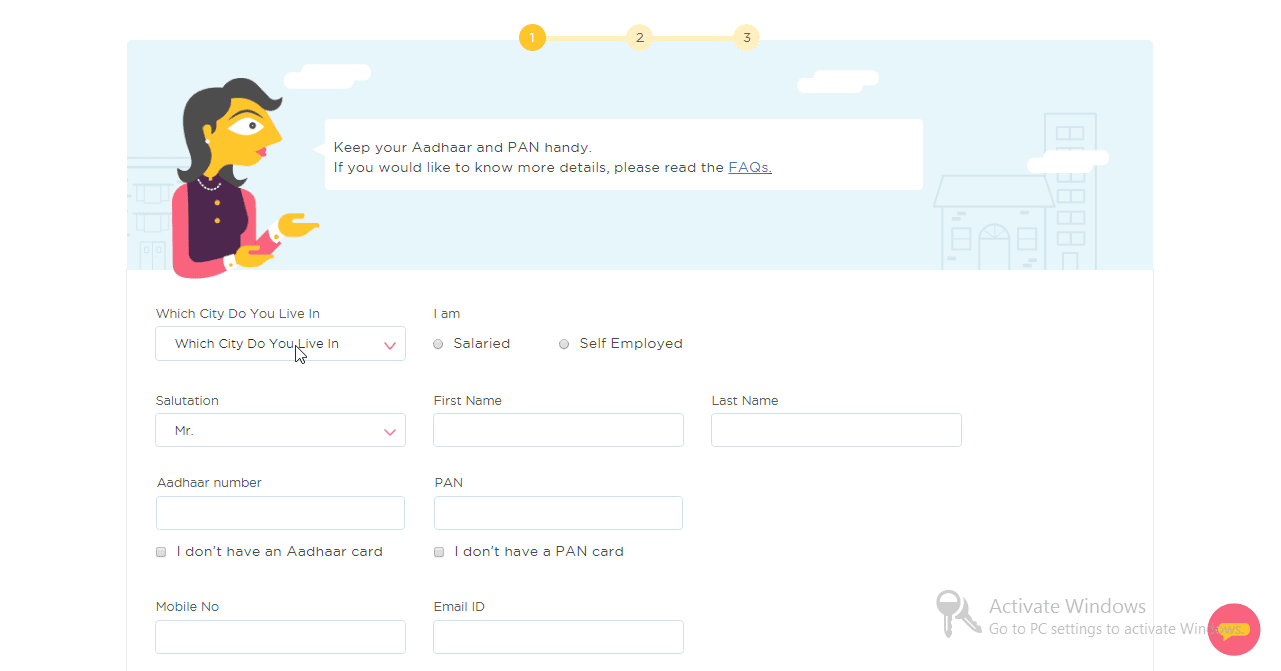 11) YOU WILL RECEIVE AN OTP ON YOUR REGISTERED MOBILE NUMBER
12) ENTER THE OTP YOU RECEIVED ON THE WEBSITE AND CLICK CONTINUE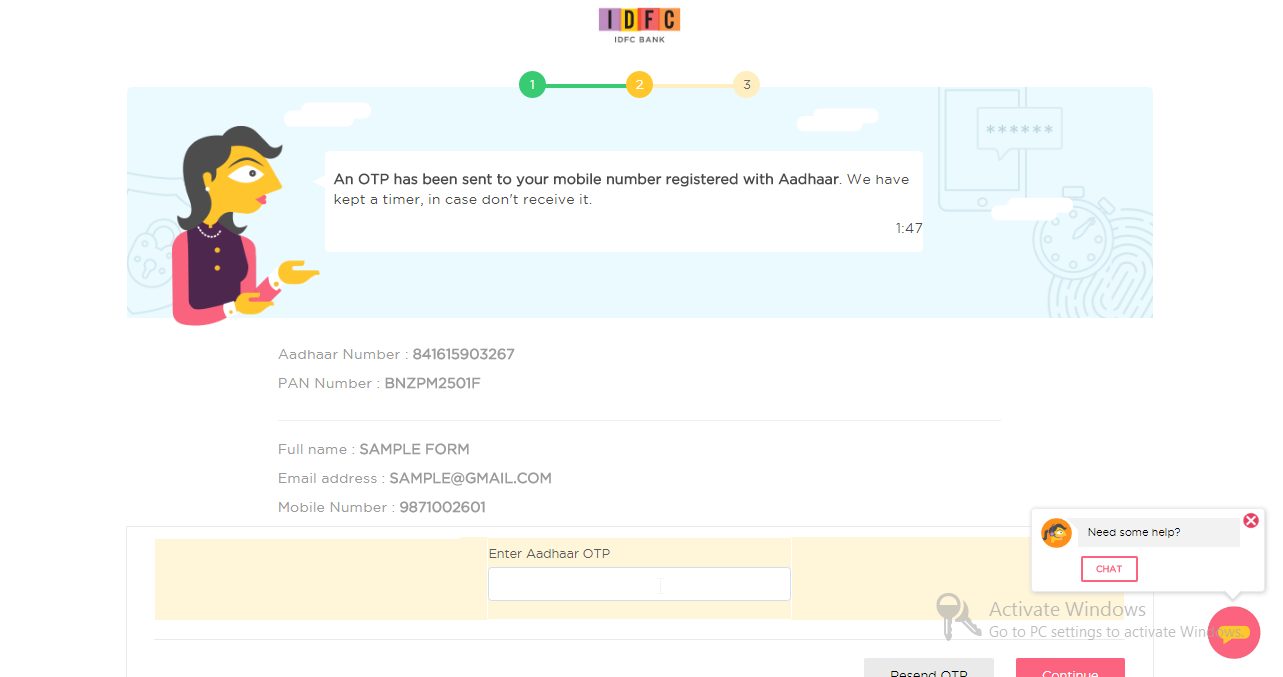 15) CONGRATULATIONS YOUR ACCOUNT IS NOW OPENED
15) LET'S WAIT FOR THE CASHBACK TO APPEAR IN CASHKARO WEBSITE [Takes Maximum 24 To 72 Hrs]
16) YOUR CASHBACK OF RS 1000 WILL BE IN PENDING STAGE, BUT IT TAKES LESS THAN 72 HOURS TO GET APPROVED.
17) WHEN YOUR CASHBACK IS APPROVED, TRANSFER IT YOUR BANK ACCOUNT OR BUY A GIFT CARD.
18) IT TAKES 24-72 HOURS TO CREDIT CASHBACK IN YOUR BANK ACCOUNT.
Cashback Terms:-
Maximum 3 applications per residential address each having an unique Aadhaar card, Pan Card and Email ID will be eligible for CashKaro Cashback. Ensure you visit IDFC site via CashKaro and complete the form in the same session. Applications which have inaccurate information or fraudulent details will not be eligible for CashKaro Cashback