Hi Guys today we have a good deal for you , now buy Cello H2o Unbreakable Bottle Set of 3 At just Rs. 380 + no shipping charge .this is offer from smarrt.in .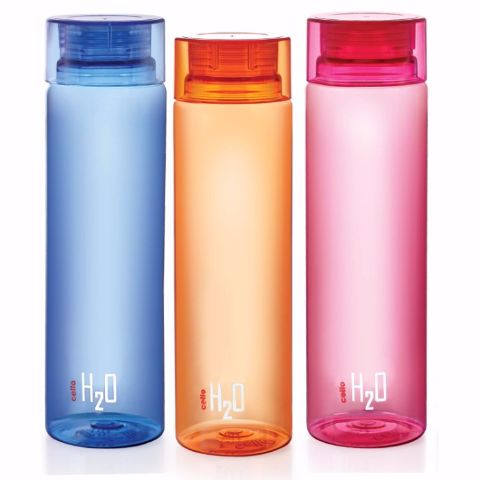 Product Description :
Hygienic bottle: The bottle is made of 100% food grade material & is BPA free ensures a safe drinking.
Crystal Clarity: It's sheer body helps to easily identify the contents & also adds beauty to the liquid that you put in, Leak Proof: The bottle has a liquid tight cap that prevents leakage & is unbreakable.
Freezer safe: These bottles are compatible with refrigerator & not being curvy the bottle occupies less space. Looks pretty in the fridge or on the table top.
Purchase Steps :
Go to offer page .
Add product to cart .
make Final payment by Payumoney .
you will get delivery soon.
Colour-Assorted, Material- Plastic
Package Contents- Pack of 3 Bottles-1000ml each
Special Features
BPA free and leak proof
Break proof and crystal clear
Hygienic and 100-percent food grade
Freezer safe
Color: Multicolour, Material: Plastic
Package Contents: 3-Pieces Bottle (1 Litre)