Hey friends i want share you a tips that will help you in such situation when you don't have 2 or more phone to make unlimited account on various apps like snapdeal,mcent,myntra,even taskbuck and ladoo is working this tricks,and any other apps.that you want unlimited loot or recharges or referral.The Trick works for rooted devices
Credits Of This Post : Sagar Kumar Raj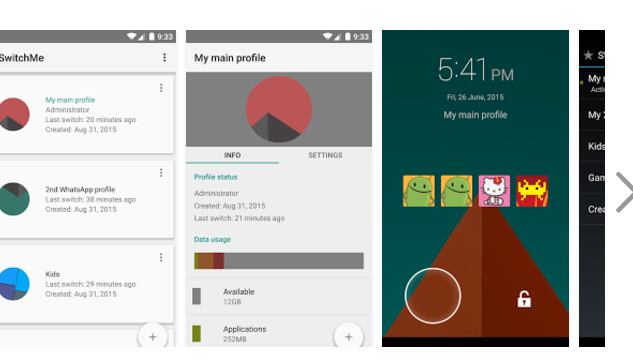 with this this trick  you can create unlimited account of snapdeal,freecharge, taskbuck,ladoo,and mcent account in a single phone.
now i am going tell you about the app called switchme app which will help you create multiple user account in single android phone.
Steps To Use Multiple Account:-
first of download the app from this link
1 now open the app and give root permission.
2.and then now set any user space name(whatever you give name for default userspace)
3.and then now you will see + (plus button) click on it and create a new user.
4.give another any name for your another userspace.
5.now click on three dot at right side of user space name.
6.now click on switch option.
7.now wait for 3 to 5 min to get switched to new account,actually it takes some times to get switched to new user for first time only.
8.after switching to new account you will be able create unlimted account for various apps like taskbucks,laddoo,even snapdeal or frecharge account without getting blocked.
5.in this way you can create multiple user in any android phone.
and create unlimited referral for various account like freecharge,snapdeal,mcent,taskbucks,ladoo,any anyyy other apps that you want make unlimited referral in single android device..
if you have any question regarding this tricks then you can message me through facebook link-https://www.facebook.com/sagar.k.raj3