Dominos is proving free pizzas at 2 PM today for the first 1500 users, which means total of 1500 free pizzas to be grabbed. You can visit Dominos website and order free Pizza.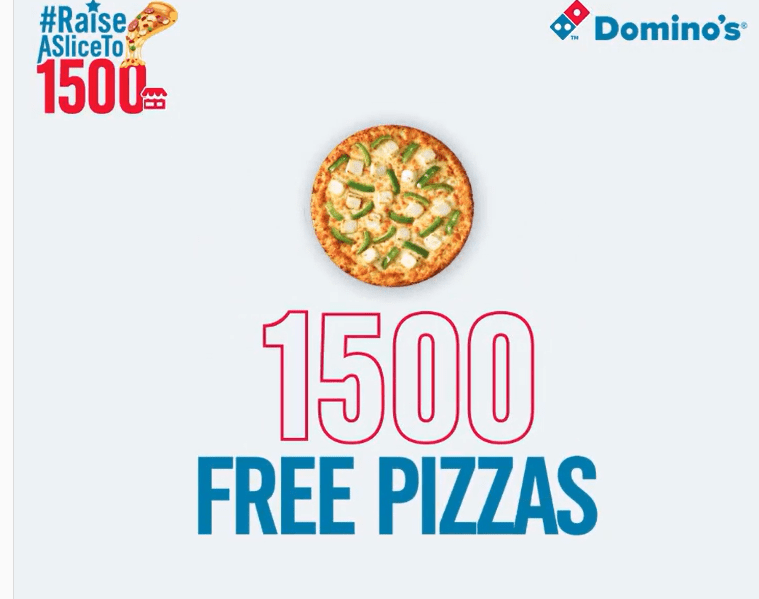 Source: https://www.instagram.com/p/CZbMF8JAhKp/
---
---
Dominos is providing free 100 Pizzas during the India V/s Pakistan match on 24th October 2021, as per their official Twitter handle, you will get hidden codes in the messages during the match. If you are able to crack the codes, you will get free Pizzas.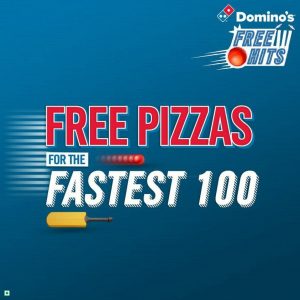 How To order Free Pizzas from Dominos
1. Keep checking Dominos Twitter handle during the match
2. They will post messages with hidden coupon codes
3. Open the Dominos app and use the order while placing the order
4. Valid for 100 orders.
Terms & Conditions
1. Eligibility- This sale is open to individual customers ("Customer") excluding corporations, trust, Non-Profit Organisation(s) and/or any
business entity.
2. The decision of JFL shall be final in all matters relating to this promotion and no correspondence in this context will be entertained.
3. JFL disclaims any/all liabilities towards any action(s) by the customer to participate in this contest.
4. Sale Period – The sale will be held on 24th October 2021 from 6:00 PM to
11:59 PM. Limited Period Offer.
5. Gratification: One coupon code will be released with every tweet & the first 100 people to use the coupon code while placing an order on the Domino's App will be able to redeem the code, and avail of the Free Pizza (upto ₹200) offer.
6. Offer cannot be combined with any other offer/coupon code.
7. We'll be disbursing coupon codes throughout the Ind-Pak match period, through our Twitter handle @dominos_india.
8. Once a coupon code is redeemed 100 times, the code will become invalid.