Hello Friends, I hope you all are fine! Many of us mistakenly deleted our important files from our laptop or computer. But don't worry we have discovered one very important data recovery software where we can easily get back these deleted files. Read this post to check how we can download EaseUS Free Data Recovery Software and how we can use it to recover our data.
What is EaseUS?
 Data Recovery software is designed to easily recover deleted, formatted or inaccessible files from Windows PC, laptop, hard drive, SSD, memory card, USB drive, SD card, digital camera, multimedia player and other storage devices. This software is for everyone who attempts to keep data well in any environment. EaseUS free data recovery software is specially designed from home users, enterprises, organizations, professionals, academic users, IT admins, technicians, consultants, service operators, etc.
Fanmojo Fanatasy League: Play and Earn Unlimited Paytm Cash (Rs 10/Signup)
Features of EaseUS Free Data Recovery Software
You can easily recover Photos, music, audio, emails, etc. from hard drive, memory card, USB, digital camera, mobile devices and other storage media
How to download EaseUs for free
Download  Data Recovery software Free From EaseUS
Install it in your computer.
Done! You have properly installed your EaseUS free Data recovery software.

Now, Read below part to understand how you can use EaseUS software.
Proof: [All Users]Paytmmall Loot : Get Rs.100 Recharge For Free on Airtel
How to Use EaseUS Software
First of all install EaseUS free data recovery software in your computer.
After that, Select location where you have to find your deleted data.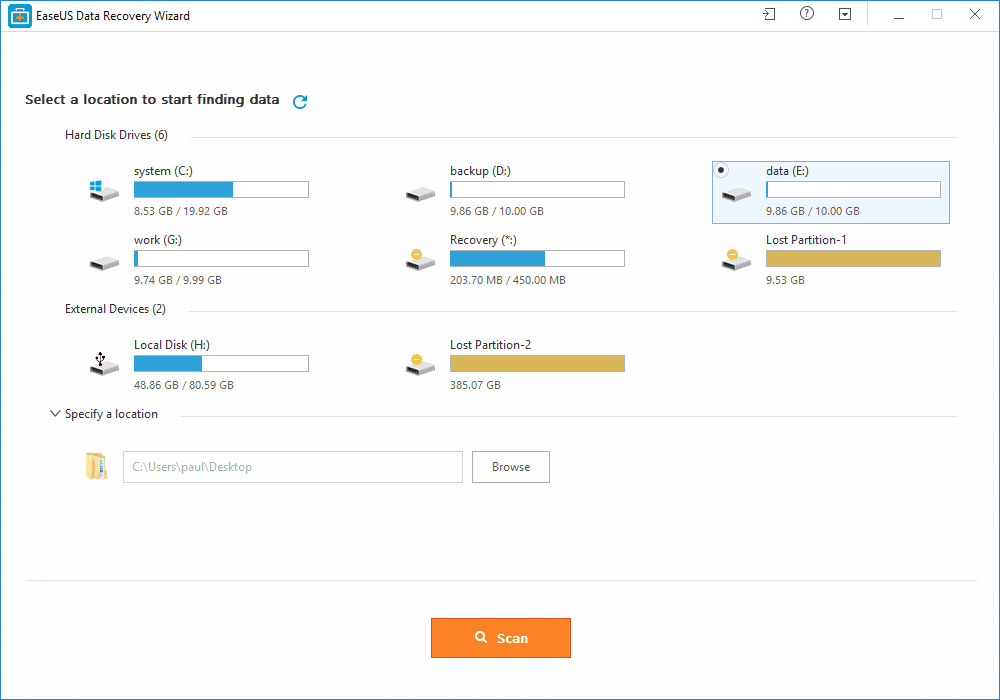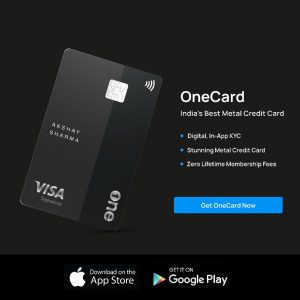 Now, Click on the SCAN button and wait for some seconds.
After the quick scan, deep scan starts immediately. Deep scan can find much more lost files thoroughly by searching into the file indexes, while it takes a longer time.
Now, you will see all your deleted files. Just preview your files and recover it from the recover button.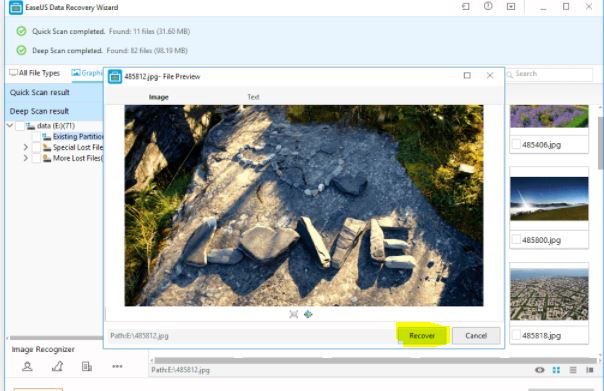 This is all about the EaseUS free data recovery software. I hope you will like it. Please share it with your friends and subscribe to our blog to get instant updates.