Hi Guyz i today i am here with a useful information for you.This article might help you in future or now.Everything is now compacted and converted from large files to small storage devices like hard disk, pen drive and SDcards . These all are electronic based chips and device.anything may be went wrong any time .You could loss your data by a single faulty click that lead to complete format your data is everything for you and its most important thing these days . A wide range of things can make hard circles crash, allotments to be lost or Data crushed. So what to do now ? can we save it from crash or lost .then yes we can .
A Simple small App named EaseUS Recovery Wizard Free Edition From EaseUS Team can save your important data from lost.If you found your data crashed it's not time to panic just keep calm and Use EaseUS Recovery Wizard and your data will be back and you will thank the team for that, so here we are with more details about it.
About EaseUS Recovery Wizard :-
EaseUS is a leading data backup company they have completed 12 years successfully EURW is the  one of the products of  EaseUS  , EaseUS Data Recovery designed to recover files, music,photos, videos, emails and zips in just 3 steps. these are the almost all file types that contains useful data moreover you can specify a file type to be recovered. EaseUS with its intelligent complete the recovery task in quicker time.The Wizard will help you to find all lost files and data and helps you to get back all of it .
Installation And Setup:-
Even Though company have Premium version of EaseUS Data Recovery but they have free Version of the tool.that can be easily download from EaseUS Data Recovery Wizard  website.The Wizard App is Compatible with Windows 10/8.1/8/7/Vista and XP on Any File system with all other general specifications.
After Downloading Installation Process takes hardly 2 Minutes to  setup on your PC.After done you can Use EaseUS Recovery Wizard in three Steps.
How to Recover :-
You have Installed Software in PC now it's time to use the Application so as i told this wizard completes in only three steps.

Lunch the App from the executable file or desktop shortcut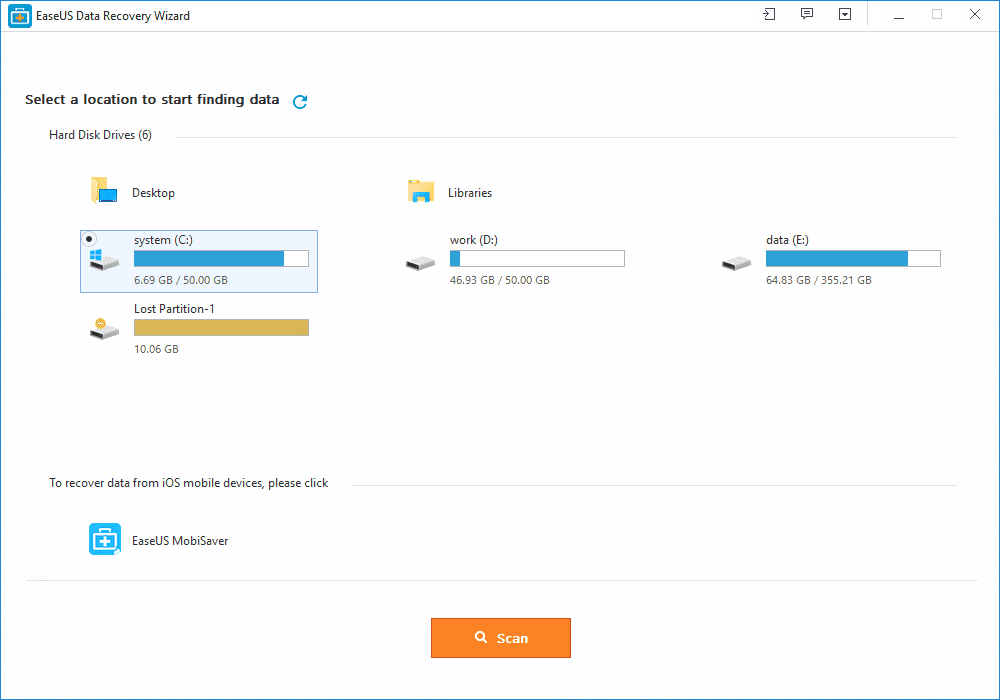 Now You will need to Choose drives that you want to scan for lost files the process can take a while.you could wait or do some other work in meanwhile.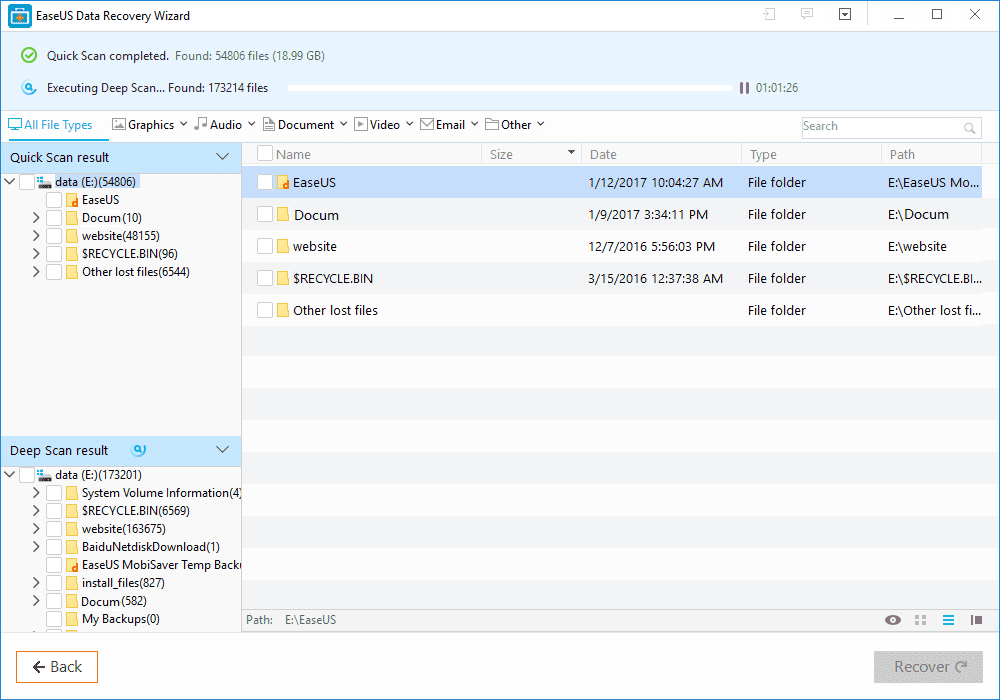 After second step You will get a list of all files that can be recovered from your hard drive.just select these files and Done you finally got your files back to your storage.that's how you can recover deleted Files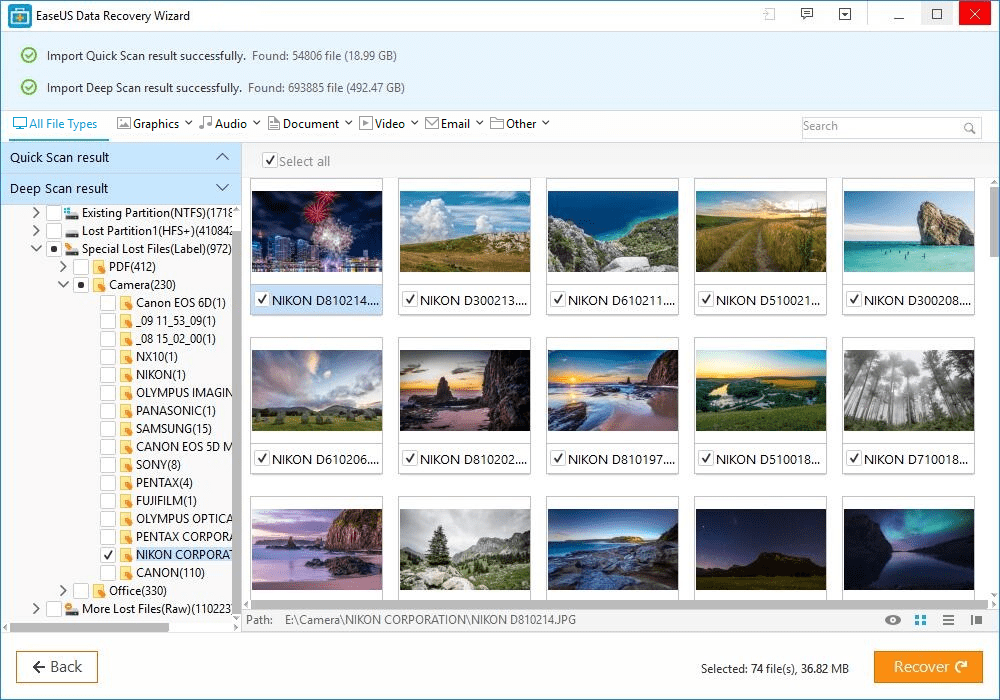 Pricing :-
Although EaseUS Recovery available for Free with limited Features You can Only recover files upto 2GB  You can Choose Premium Version for Heavy size files with Lifetime licencing.The Premium Version will Cost You $69.95 only (Limited time).
Final Line :-
So The EaseUS's Data Recovery Wizard will help you To Recover lost or Deleted files , it's so simple to get your files back.This also works for recycle bin recovery.So from next time don't panic if your important files deleted just Download The tool and Forget the pain.