Hello friends, Recently RBI introduced a new rule where you need to save your card on e-commerce portals with a new security procedure for that many platforms offer cashback and rewards.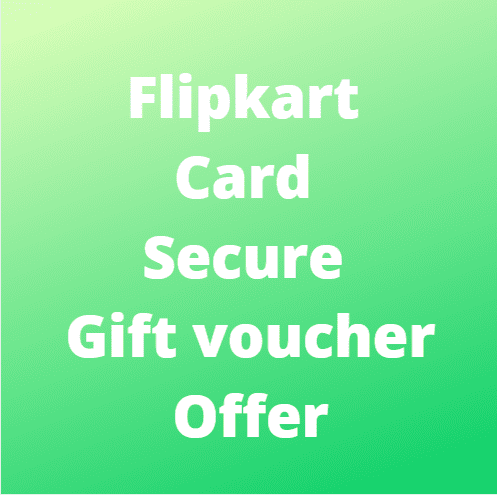 Just like we saw in past, cred offered up to Rs.250 on securing a Credit card with Cred Secure Card Offer, Now Flipkart is offering the same, Flipkart is offering ₹50 for securing your card on their platform, You can earn up to 5 rewards from 1 account
As per the new RBI guidelines to make card data more secure, users' card details cannot be stored with the merchants and payment gateways beginning 1st July 2022. So, as an alternative, the card information is stored with the card networks and only the last four digits of the card are stored with Flipkart. The user can either give consent to tokenise their card for future transactions or opt-out of it.
How to Get Rs.250 Cashback From Flipkart on Securing Your Card
1. First of all click on the below link to visit flipkart. You can purchase an Rs.25 Flipkart voucher to secure your card.
2. Now add The voucher to the cart. You will get an option to secure your card and get Rs.50 cashback.

3. Check the box and proceed, make the payment and you are done.
4. Your card will be secured and additionally, You will get Rs.50 Flipkart money.
5. You can try this step 5 times to get Rs.250 cashback
6. The offer is Once per card for a customer.
7. The gift voucher will be credited within 7 working days
---
---
What is Token?
A token is generated when a user gives consent to Flipkart to tokenize their card. A token is a substitute value for a card number and is generated by networks like VISA, Mastercard etc. The token does not contain any personal information linked to your card and is generated only when a customer uses a new card for a successful transaction on Flipkart. The card number is stored only with the card networks (VISA, Mastercard, Amex and others).
Will I be charged any additional amount to tokenise my card?
No, there is no additional charge to tokenise your card.