Flipkart Supercoins Offers, Flipkart Supercoins Rewards
Flipkart is now offering Free Flipkart vouchers in exchange for Just 20 supercoins. You can also win a Flipkart voucher of Rs.2500 for Just 20 Coins. It's a grid random box where you need to pick a card and the winning gift card will be credited to your Flipkart wallet.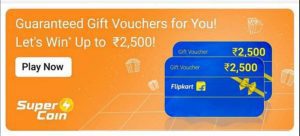 You can play this game only once so pick your card wisely and Don't Forget to comment on what you have won
How To Play Flipkart Click & Win To Win Free Rs.2500 Flipkart Voucher
1. First of all click on the below link to enter Flipkart click & win the game
or You can find it in the Supercoins zone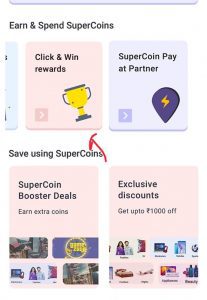 Find the Supercoins Click & Win Banner by Scrolling down.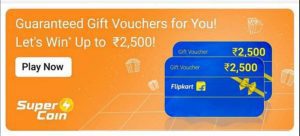 2. Now you will get the option to play and 20 supercoins will be deducted from the supercoins balance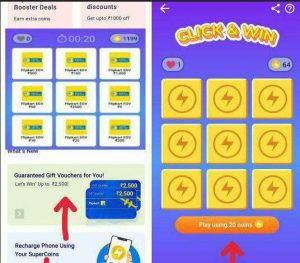 3. You will get a amount of Flipkart voucher in your account directly.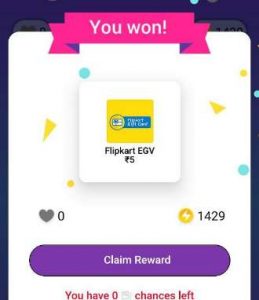 4. You can play this game only once with 20 supercoins.
5. You can earn more supercoins by playing Flipkart Quiz Daily
---