Free Margo Neem Soap:- Hi there, We are back with a new Freebie loot offer. Neemology Website offering Free Margo Neem Soap For Just Answering some questions.You will get Free Margo Neem Soap if You Complete Survey With Correct Answers only. We also updated Questions with their answers.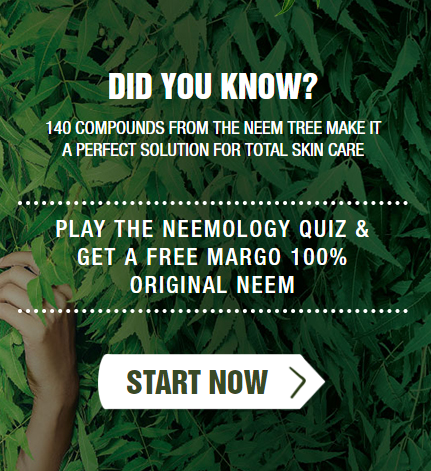 How to Get Free Margo Neem Soap :-
Visit Offer Website From here.
Now on this page, you can see a Start Now Button.
Click on

Start Now

button.
Answers the questions asked.(Answers Given below)
Questions & Answers :
Q1 . Neem is also known as Margosa.
Answer – True
Q2. The versatility of Neem has been proven in traditional South Asian medicine since 2000+ years.
Answer – True
Q3. Neem can help treat acne but can't fight ageing.
Answer – FALSE
Q4. Neem leaves are among the less complex leaves with only about 20 biologically active compounds in it.
Answer – FALSE
Q5.
True
6.After answering all the five questions Correctly, fill in your information mentioned in the form at the bottom of the screen and click on the 'Send' button to receive your free sample of 100g Margo 100% original Neem soap.