Hello there. Welcome to Big Tricks. It had been quite a long time, since i posted last. So, here I am. Today, I am going to tell you guys how you can get ambient display in any android. Root is not required. Steps are also very simple. But first, let me explain what is "Ambient Display" . Ambient display is a type of display that is designed to give a lot of information to user in just a few words. In android, these type of display shows important notification to users. They come really hand and are one of the must have features for android. You can look at your notifications without unlocking your phone. Whenever you receive a new notification, your phone's display will automatically get turned on and you can view your notifications without unlocking it. I'm going to show you guys how you can get this feature in your android. Let's get going.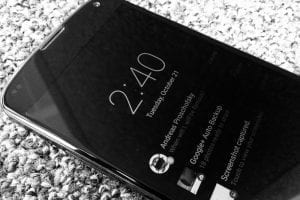 Steps to Enable Ambient Display Feature:-
Download and Install AcDisplay App from play store – Click Here
Open the app and click on TURN ON BUTTON at the corner.
A popup will appear asking for 2 Permissions. Grant the one-by-one.
Click on TURN ON BUTTON once more and you are done.
Now, whenever you will receive a notification, app will turn on the screen and display notification without actually unlocking the phone.
I hope that you will find the trick useful. Keep on visiting Big Tricks for more.