Hago App Loot – Hugo App is now live with Money Plan Offer. It's a Game Where People an earn PayTM Cash for Referring Friends & Grow a tree. We are Posting below a method using which You can earn Rs.25 PayTM Cash Unlimited Times.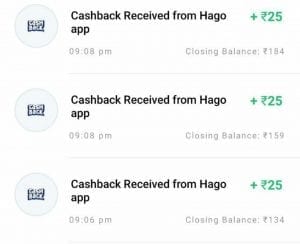 If You Don't know about
Hago is a Gaming App where You can win Real money for Playing Games. Here Hago is Offering Rs.25 PayTM Cash for Referring Friends & Planting Money Plant tree.
How to Earn Rs.25 PayTM Cash From Hago App | Unlimited Times
1. First of all Visit below link & open in browser
2. Now click on Help Button from the Page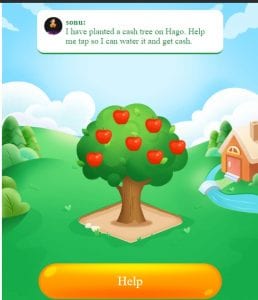 3. Now Pop up will come up. Press on Plant & Get Cash. Now You will be redirected to Playstore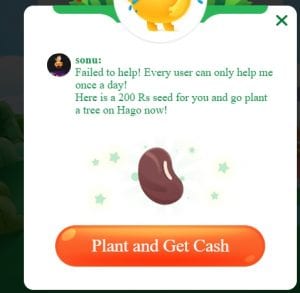 4. Download Hugo App from here & Install App.
5. Login With Your Phone Number & Signup to Hugo app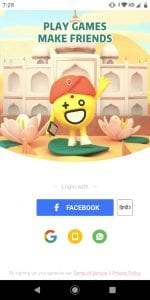 6. Enter Your Nickname, Gender & Profile Picture(Avt)
7. Important Step –  Cancel the Location Allow Option. Don't Allow Location Permission Just Cancel It.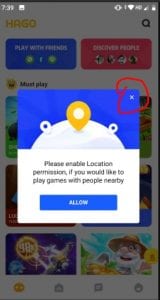 8. Now Scroll Down & Find the Hugo Plan App If it doesn't open Directly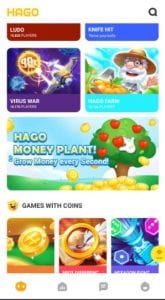 9. Now You will see a Plan & a Jug Just Pour it to plant & Earn Cash.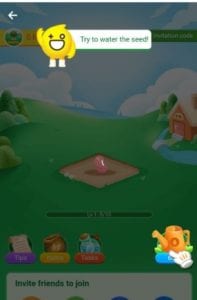 10. Don't claim the Coins Just Go To the Task Button Play PvP Game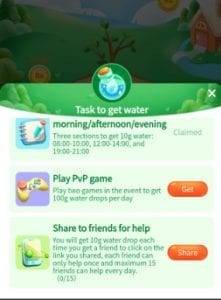 11. Basically, You need to Play Games but You Just Open it & Click on Back Button. You will get 100 gm water
12. Keep Poring Like this Using All the Steps Again & Again.
13. Now You Just need to Click on Withdraw Button & Here You Will See You Need to Invite 1 Friend to Redeem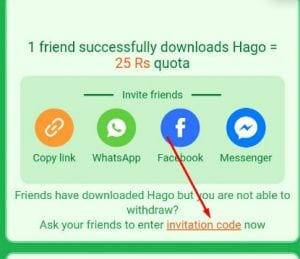 14. Just Copy Your Invitation Code from here & Keep it.
15. Download App Cloner App From the Given link – Click Here
16. If you have Mi Devices Then You can use Inbuilt App Cloner to Clone App.
17. Clome App of Hugo App & do the same process again to Install it
[You Can Use another number to signup or You can Use TextNow App | 2nd Line App to get New Number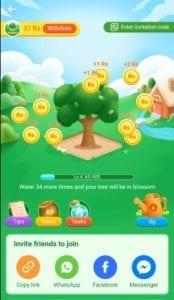 18. Enter Your Referral Code & Your Referral Will Be Counted. Now You Can Again Follow these Steps again or Just keep Growing plant
19. Now-Again in Withdrawal Option, You Can Click on Your Referred Person name to Withdraw the Money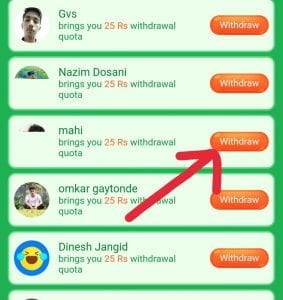 20. Now Click on Every Friend Referred name & You will see Bag of Doller Click on it & Collect All the Coins.
---
Referral Bypass Trick –
1) First Copy The Referral Code From Main Hago App
2) Create Clones Of Hago App Using Parallel Space
3) Now Open Cloned Hago App And Click On Sign Up Using Facebook
4) Now Click On Cross (❌) At Top Left
5) Now Click On Google And Join Cod And You Will Get Option To Do Guest Login
6) Now Select The Hago Tree Game And Your Refer Will Get Counted