49HP Back to Campus offer –  Hello Smart Shoppers, Bigtricks Brings The Best Shopping Offers for Every Online Shopper, If You haven't Subscribe Bigtricks Subscribe Now For more latest offers. Today, We are here with a New Loot offer for those who are thinking to buy a New laptop from 26th June to 31st July 2018, Then You can avail HP Offers worth Rs.34,098.
In HP Back to Campus Offer HP is offering Additional Upgrades at Just Rs.999. The Regular Price of All Packs is More than Rs.34098 but during the Offer Period, You can get it for the just minimal cost.
Available Offers –

What is Included in HP Back to Campus offer –
"HP Back to Campus Offer" includes Additional 2 Year On-Site Warranty worth Rs.10,437, McAfee Internet security worth Rs.699, 1 Year Accidental Damage Protection worth Rs. 3370 and Reliance Anti-theft Protection for 1 Year Worth Rs.1599. This total Power pack is available at Just Rs.999.
Additionally, You can get BEOPLAY A1 Portable Bluetooth Speaker for Just Rs.2,499 of Rs.19,999 and PinePerk Shopping Voucher of Rs.2500 at Just Rs.999(You can Buy Flipkart Gift Voucher from here Also)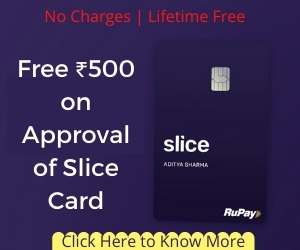 To Know More About Services – go to Source
this is the great offer if you are going to purchase Laptop in upcoming days. Buy Laptop between these days to get extra offers because You won't get Such offer For next 1 Year so Don't Miss this opportunity we have added Amazon Product link to buy too and Yes This offer Available for both Online & offline Purchase from HP Authorised Sellers (List Given Below).
How to Purchase HP Laptop Online With Back to Campus Offer –
In order to Avail HP Back To Campus Offer, You can Purchase any HP Laptop from HP Authorised Sellers Recommended Sites for HP Laptop Purchase are –
Amazon India –  Checkout All Laptops In this offer | Terms & Conditions
Flipkart – Checkout All Laptop on Flipkart
Paytm(Check Brand Authorised Seller Stamp) Click Here (Additional upto Rs.20K Cashback)
HP Official Website – Click Here
Once You Purchase Laptop, You will Receive it in Next 3-4 Days.
Once You get Open BTC HP Offer Redeem Website
Select Mode of Purchase, and enter Your Mobile number.
Now Enter All Details Like Laptop Serial number, Invoice number etc.
Pay the Amount of Your Cart Accesorries (Post successful payment, customer shall receive confirmation email from payment gateway i.e. EBS and merchant name TLG India Pvt. Ltd.)
once You fill the form successfully. You will get a confirmation mail upon validation within a week
This mail will Confirm Your Additional Warranties & Pack Activation.
You can Request for delivery for freebies once you get confirmation.
List Of HP Authorised Seller Online:

How to Get This offer Oflline –
You Can Also Get This offer From Offline HP Showrooms Or Reliance Digital Stores.
Visit Your Nearest HP Store, Select Your Favourite Model.
Ask Retailer About this offer or Show him HP Official Site.
Upon Confirmation purchase, the Unit & now visit Website in above steps to register your unit.
on validation, You will get freebie confirmation within a week.
Terms  & Conditions:
Offer Terms & Conditions
• This offer is only applicable in case of purchase Via HP authorized online retailers
• One Pine voucher is valid on one mobile number in this offer
• Offer is ONLY valid for end customer purchase made from 25thJune, 2018 for a limited period of time.
• This Offer is Not Valid on BU, BY, AR, BE, BG, AB, AC , AF Series, HP Spectre series notebook..
• This offer is valid on select SKUs of HP Notebook, any series that is not a part of eligible SKU list, will not be considered under this offer. Please check with your retailer about validity of the offer on your purchase. HP will not be responsible for any miscommunication in this regard.
• Please ensure that you enter correct serial number of your product while doing registration in this offer. The serial number of the Notebook entered by you at www.redeemnow.in/hpbacktocampus2018will be used to check validity of the offer.
• The Customer needs to register within 10 days from the date of Purchase of notebook.
• HP Notebook series covered under this offer are also available without this offer.
• Please make sure that email id being provided at the time of registration on offer page, should be correct and belongs to the customer only, as all offer related communication shall be sent on this registered email ID only.
• All customer queries regarding the notebook offer can be directed to notebook@redeemnow.in
• Same email id and mobile number can be used to register for the offer redemption for only two times, If more than 2 requests are received with a single contact details, the claim for offer benefit/s shall be Rejected.
• In case of any customer issues related to the offer (post online registration), a maximum of 3 attempts will be made to ensure the validity of the redemption and resolve genuine issues subject to fulfillment of terms and conditions of the offer.
• Offer claimed by online customer shall be processed and communicated through Email / SMS
• All customer queries regarding the offer can be directed as per the following:
• Email: Customer can write an email to notebook@redeemnow.in or
• Request for a callback: To talk to an HP representative, send SMS REDHELP to 53030 and HP executive will connect over phone within 24 hours, or customer can visit www.redeemnow.in and using Helpdesk section, request for a callback
• Offer benefits shall be processed and emailed on the registered email ID or sent to registered address within 30 days from the date of receipt of the offer fee. In case of any delay in processing of the same customer will be informed through email.
• HP shall not be held responsible for any delay in communication with regard to this offer. Offer can be withdrawn or changed by HP at any point without giving any reason whatsoever
• To the extent permitted by law, the Customers by availing this offer agree and undertake not to hold HP and /or any of their group entities or affiliates, their respective directors, officers, employees, agents, vendors, responsible for or liable for any actions, claims,demands,losses, damges, costs, charges, and expenses that you may / might have suffered, sustained or incurred, or claims to suffer, sustain or incur, by way of and / or on account of the present offer.
• Detailed explanation of benefits:
• Additional 2 year Onsite Warranty-Consumer Notebooks
a. All HP Consumer notebooks come with 1 year default onsite warranty. This offer is for additional 2 years onsite warranty. Total Warranty period will be 3 years.
b.The warranty certificate will be emailed to customer's registered email id. There will be no hard copy of the same. Customers need to carry a printout of this warranty certificate and invoice copy to HP authorized service centers in case of any after sales support requirement.
c.Notebook Model's which already have 3 year warranty will not be eligible under this offer.
• 1 year Accidental Damage Protection –Consumer Notebooks
a.1 year ADP coverage –no questions asked
b.Only one time repair/replacement of component is included
c.Full protection against damage
• 1 year McAfee Internet Security Subscription-Consumer Notebooks
a.1 year McAfee Internet Security (MIS) subscription can be availed by downloading and installing MIS software via the link which will be sent in an email by HP Redemption Cell along with license key.
b.For any service/performance issues regarding MIS, customers need to contact McAfee service center for any help. HP will not be responsible for any service or performance related issues of MIS.
c. McAfee Service Center Toll Free No.: 1800-3000-2454, Also refer: https://service.mcafee.com/faq/country.html
[coupon]BTT6CDD132B[/coupon]