Hungama Play & Hungama Music Premium Trick
Hungama Play Premium Trick, Hungama Music Premium trick, Hungama Music For Rs.1, Hungama Rupay Card offers – Hungama is the oldest Music Streaming App & Website also one of My favorite. You can listen to Songs on Hungama Music & Watch Bollywood & Hollywood Movies for Free on Hungama Play.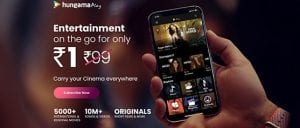 Free Hungama Music Premium Subscription For 6 Months With Vi
Vi is offering a free Hungama Music Premium Subscription for all users who have active recharge plans. You can follow the tricks below.
1. Open Vi app from playstore.
2. Now click on the Hungama Banner that has a Christmas theme.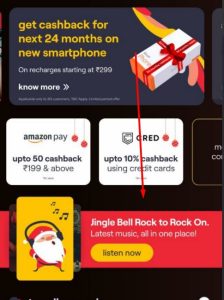 3. You can click on the activate music, You can activate free Hungama Music Pro Subscription.
—
Free 100 Days Hungama Music Premium Subscription
You can Get Free Hungama Music Premium For Free Using Below Trick, Just Click on the Link and Activate Hungama Music Subscription For Free
1. First of All visit Below Link.
2. Click on Subscribe Now to Subscribe Hungama Music For Free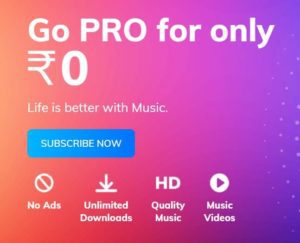 3. Done, Enjoy Free Hungama Premium Subscription
4. You may need to enter card details.
Free 2 Months Subscription of Hungama Play App –
Hungama Play is offering 2 Months Premium Subscription For Free in Hungama Play App. You Can Online Movies, Hollywood Movies, and Other Series. The Subscription is Absolutely Free & no Card Details Are Required.
Steps –
1. First of All Download Hungama Play App From Play Store use below Link
2. Now Open the App & Signup, You can See a Banner Saying, You have got Free 2 Month Premium Subscription.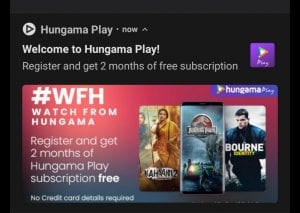 3. Done, Enjoy Hungama Play for 2 Months without any cost.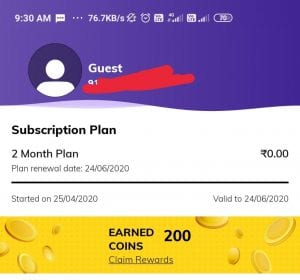 ---
We have Already Published many other Premium Tricks Including Gaana Premium Tricks & Saavn Pro Free for 21 Days. Just Follow Below Trick to Get Hungama Play & Hungama Music For Just Rs.1
You will need a Rupay Card to Get Hungama Play & Hungama Music Premium at Just Rs.1. You can Use PayTM Rupay Card or any other Virtual Card to Get this offer
Offer Details –
Get Hungama Play & Music Subscription for Rs.1 Each.
Offer Expiry –
Offer is valid From Mon 16 Mar 2020 to Thu 31 Dec 2020
How To Get Hungama Play & Hungama Music Subscription For Rs.1 Only –
Read Offer Details – Click Here
1.  First of All Visit Hungama Play or Hungama Music Offer Page From Below Links
2. Now Once You Visit, You can See The Offer. You Need to Click on Subscribe button

3. Now You will be redirected to PayU Page Where You will need to enter Rupay Card Details.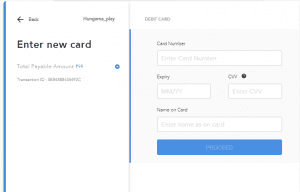 4. When You Enter, You will be charged Rs.1 Only for the  First month
5. Post-1-month customer will be charged Rs 99 per month in Debit card and credit card
6. So You need to Cancel the Subscription Before 1 Month to Avoid Billing.
7. 
Tip – Keep Your Rupay Card Balance Below Rs.99 to Avoid next month Billing
---
Terms & Conditions –
User to opt in by furnishing RuPay card details and follow the payment instruction
Rupay card will be charged Rs 1 for a month
Post 1-month customer will be charged Rs 99 per month in Debit card and credit card
This Offer is open only to users of Rupay Debit & Credit card users who are citizens of India and residing in India.
The offer is provided to RuPay cardholder/s  by the merchant. NPCI is only communicating this offer on behalf of the merchant. The offer is subject to the Terms and Conditions as prescribed by the merchant .
Offer shall be made available only if the RuPay cardholder makes full payment by using a valid & eligible RuPay card.
Offer shall not be made available in case of any void transaction.
NPCI shall not be held liable and be made responsible in any manner for :

Non-availability of the offers provided by merchant.
Non-acceptance of RuPay cards at merchant outlet.
Any delay or loss that may be caused in delivery of the goods and services or the assured gifts, freebies / prizes.

NPCI does not guarantee and make any representation about the usefulness, worthiness of the offer provided by merchant.
Any disputes related to the offer(s) shall be taken up directly with the merchant and with no direct and indirect reference to NPCI and/or any liability of nature on NPCI.
The existence of a dispute, if any, regarding the offer shall not constitute a claim against NPCI and shall be addressed directly to the merchant.
NPCI holds out no warranty or makes no representation about the quality, delivery or otherwise of the of the offer(s) offered by merchant. Any dispute or claim regarding the offer(s) by RuPay cardholder/s must be resolved with the merchant directly without any reference to NPCI.
NPCI reserves the right to disqualify the alliance partner/s or cardholder/s from the benefits of the program if any fraudulent activity is identified as being carried out for the purpose of availing the benefits under the program or otherwise by use of the card.
NPCI shall not be liable for any loss or damage that may be suffered, or for any nature whatsoever that may be suffered as a result of the offer.
In the event of expiry of RuPay card, the same cannot be used for the purposes of claiming any offer(s).
NPCI cannot be held liable for any act and omission attributable to force majeure events.