Juanpi  is a multinational Shopping App  as promotional offer  they are offering free rs. 100 coupon . signup for new account and use the below coupon for your shopping and get flat rs 100 discount on your purchase . they are also offering Free shipping on all products .Juanpi – Pay Less, Buy Better.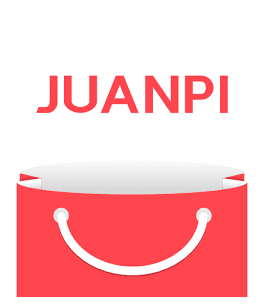 Juanpi offers you curated range of high quality products at bargain basement prices.
Try it right away and you will love it you can make payment through debit card and credit cards .
How To Get Rs. 100 Discount on Juanpi App :
Choose country India .
Signup Using Your Mobile Number.
Verify your mobile number using OTP.
Choose your password and complete signup process .
Now choose any product which you want to buy.
Add into Cart .
Suggestion : search for memory cards and buy it at only rs. 20
Enter Shipping And Billing Address .
Now Enter Coupon Code IN1E82EE
You will Get Rs. 100 Discount .
Complete The Payment.
How To refer And Earn From Juampi App :
From the bottom Menu tap On My account.
From menu Go to Refer And Earn .
Copy your refer code and Link .
Share It With your Friends a soon as they Use your code to make first purchase you will get rs. 101 voucher and they will get rs. 100 discount.
Rules
1. Invite friends to Juanpi, they can get Rs.101.00 discount when using your Referral Code.
2. Once your friend makes a purchase successfully, you will receive a Rs.101.00 Reward Coupon, the more you share, the more coupons you can earn.
3. You friends can use the Referral Code just once. However, you can share it with as many friends as you like. The referral code is valid for three months.
4. The customer should provide the Referral Code/Reward Coupon when making a purchase to get the discount. The total price of the purchase should be more than the value of the coupon.
5. If the order is cancelled, refused or rejected, only the amount paid will be funded. The coupon amount will be deducted from the refund.
6. The Referral Code/Reward Coupon will be deemed to have been used even if the customer fails to make the payment after making the purchase.
7. In there is any suspicious activity related to your account, including but not limited to 'gaming', cashing out the referral coupons, sockpuppeting, Juanpi reserves the right. to cancel your participation in the event and withhold Referral Codes/Reward Coupons.
8. The time and rules of the event are subject to change without prior notice. Please read the description on this page regularly to stay updated.