Jupiter Money Card Referral Code – dNJosu
Jupiter Savings Account Cashback Offer: Jupiter is now live and offering many cashback offers for its customers, We published about Jupiter Firstlist where if you opened an account, you are getting 10% cashback up to November 2021 which is Rs.1000 cashback for the next 4 months. Now they are offering 1% cash back on every transaction on selected merchants, you can add money in your Amazon Pay wallet and earn 1% cashback every time you deposit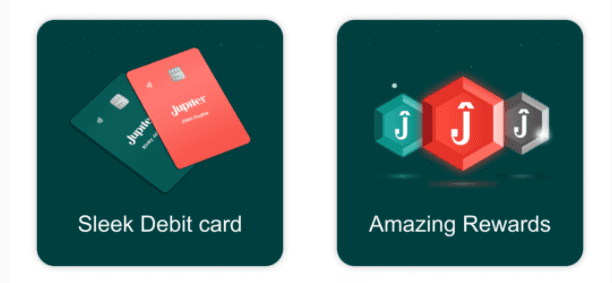 You just need to reserve your place and wait for the launch. You will get a position in the queue. You just need to refer friends and move ahead of the queue to increase your cashback amount. initially, you will get a 2.5% cashback offer in your card.
Jupiter Money Card Features & Benefits
Free 1% Cashback on all purchases.
Early access : upto 10% cashback on your next 3 months purchases
Card issued from Federal Bank
10% Cashback on OTT Subscription
Jupiter is offering 10% cashback on the purchase of an OTT subscription like Netflix, Spotify, iMusic, Youtube Premium. You can open an account instantly, Deposit Rs.3000 and get the subscription with a 10% Cashback.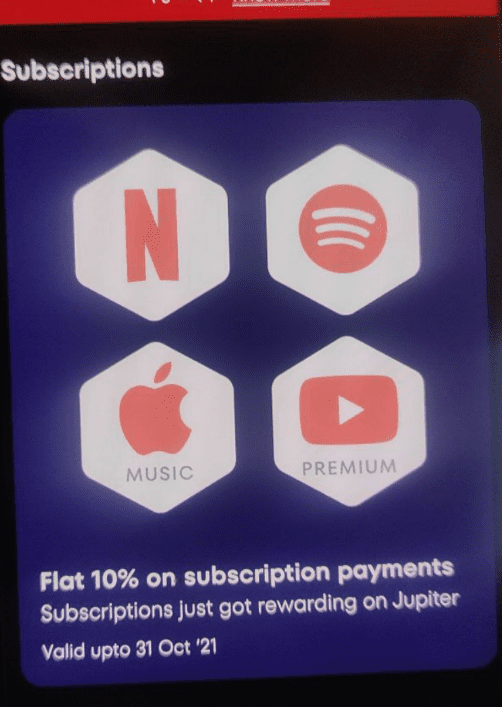 ---
How To Join in Jupiter Card Early Access & Earn Upto 1% cashback on all spends online
1. First of all you need to visit the Jupiter Money website. just click on the below link and signup yourself
2. Now, You need to enter your mobile number and email ID.
Jupiter Referral Code is dNJosu
3. no other details are required as of now. just complete the signup process and be done.
4. You will get a ticket number. You can reduce your position by referring friends for the firstlist.
5. Initially you will get 1% cashback on your card but you can get 5%/10% based on the position when you refer friends.
6. We will post the steps to claim cashback once the product is live.
---