LiveyourPassion From ICICI : liveyourpassion is a Contest from Icici Bank India.Liveyourpassion Comeup with a New amazing Contest from which you can get a free Bookmyshow Rs.100 Vouchers ,Uber Rs.500 Vouchers on getting 20 Likes On Your Photograph And Many More Grand Prizes.Please note That According to Terms This offer is Valid For Only ICICI bank Customers .Offer Valid From  1st February to 15th February 2017.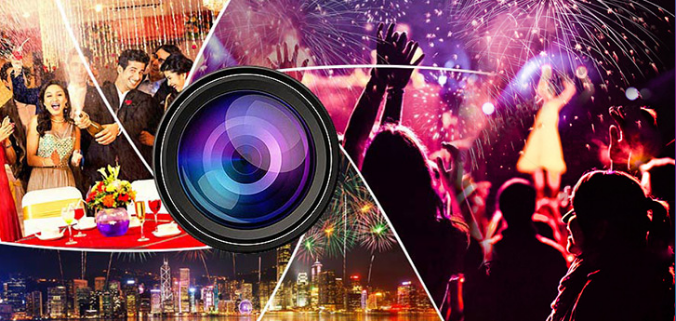 Steps To Get Enter In This Contest:-
Register for Contest by Entering your Name, Mobile number, Email.
Upload Your best Three Photographs Shoot By you.
Accept Terms & Conditions and Click on "Submit".
You will get the Login id/Password via SMS.
Entries with 20 likes or more will get Uber voucher worth Rs 500.

All entries will get BookMyShow vouchers worth Rs 100.
Rules:-
The Participant shall be able to participate in the Contest by following the steps mentioned below:
The Participant shall register for the Contest on the photography page of Live Your Passion by filling in the form in the contest page
The Participant shall fill in the details in the Contest section.
The Customer shall upload maximum of three (3) Photographs. The size of each Photograph shall not exceed4MB.
The Participant can then invite likes from friends & family on Photographs.

The Photographs submitted by the Participants shall be judged by the Jury and Winners would be selected.
Prizes:
Top 3 prizes: Prizes to be won

1st prize : Photography Tripod from Manfrotto
2nd prize: Photography vest from Tamron
3rd prize: Camera lens cleaning kit from Tamron

Participation prizes :

BookMyShow movie voucher for Rs. 100 (For everyone)

Other prizes :

Uber vouchers worth Rs. 500 (For photographs with 20 likes or more)
Terms and Conditions
Participant:  shall mean all the eligible Customers.
Customer: shall mean all the ICICI Bank customers who hold either a Savings Account or Current Account with ICICI Bank.
Contest Duration: 15 days. 1st February 2017- 15th February 2017, both dates included.
Contest: shall mean the photography contest under Live Your Passion live from 1st February, 2017 to 15th February, 2017 with both dates included.
Website: shall mean the Live Your Passion website.
Photograph: shall mean the photographic entries that the Participant uploads for consideration under the Contest. The photographic entry shall have to be clicked by the Participant.
Jury: shall mean the panel that would judge the entries. DCP Expedition shall have the sole discretion to nominate the Jury.
Prize: shall mean Participation Prize, top three prizes or Other Prizes as per the context.
Participation Prize: shall mean the prize that shall be given to a Participant for participation in the Contest.
Other Prize: shall mean the prize a Participant shall get when the Photographs submitted get 20 or more likes.
Winners: shall mean top three  Participants whose entries would be selected by Jury.
Alliance Partner: shall mean DCP Expedition & Tamaron, who have sponsored the top 3 prizes