Phonepe June Offer – Hello Looters, Welcome here. Today we have a New Offer on Phonepe App. Phonepe is Offering Rs.100 Cashback for Doing 10 Money Transfers today only. You can Transfer Minimum Rs.100 to Your Friends & You will Get Rs.100 Phonepe Cashback. This Offer is Valid for today only. So Start Now & Send Rs.100 to Your 10 Unique Friends. This Offer is Similar to Phonepe century Offer. Where You need to send Money FOr 5 Friends to Get Rs.50 Phonepe Cash. There is Some More Offer that will be published in upcoming posts.
Offer is valid from midnight, 20th June 2018 and is valid till 11:59:59 PM, 21th June 2018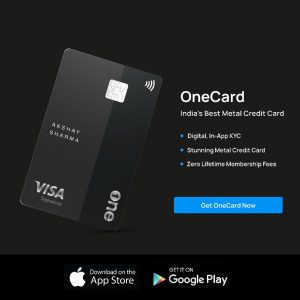 How to Get Rs.100 Phonepe Cash on Sending money to friends:-
Download phonepe App from PlayStore

Download Here

( to get Rs.75)
Now Register & Complete Other Things.
You will see an Option for Pay.
Select Your Friends' Phonepe Contact & Proceed
Enter Amount & Pay Using mPIN.
Once You Pay to One Friend repeat this process for 10 friends.
Once You transfer to 10 Friends, You will Get Rs.100 in Next 48 Hours.
What is the offer?
Get ₹100 when you transfer a minimum of ₹100 to ten different PhonePe users
What is the eligibility criteria?
Offer is eligible only for money transfers done using UPI

Each money transfer must be for a minimum of ₹100
Money transfer needs to be done to ten different PhonePe users
Each of the recipients need to have a different bank account linked to their PhonePe account
Money transfer must be to a PhonePe user (user registered on PhonePe with their bank account linked, or to a PhonePe UPI ID)
Offer is not eligible for money transfers made to a non-PhonePe UPI ID or to a bank account (using account number and IFSC code)
Money transfer must be done on the PhonePe app and not with any other UPI enabled application
What is the offer duration?
Offer is valid from midnight, 20th June 2018 and is valid till 11:59:59 PM, 21th June 2018
How many times this offer can be availed?
This offer can be availed once per user/bank account number/mobile number/mobile device
How do I avail the offer?
On your PhonePe app, click on To Contact
Select the contact to whom you want to transfer
Enter the amount you wish to transfer (minimum of ₹100)
Click on pay to complete the transaction.
The offer is valid only once per Bank Account and only once per PhonePe registered customer
When do I get the cashback / benefit?
Cashback will be credited as PhonePe gift voucher balance within 24 hours of successful completion of the transaction.
What happens if I am eligible for more than one offer?
If you are eligible for more than one offer, the offer giving you the maximum Cashback is automatically picked up for you.
What other conditions apply on the cashback amount?
Cashback gift voucher can be used for recharges, bill payments and payments on PhonePe partner platforms/stores.
Cashback gift voucher cannot be withdrawn to any linked bank account or transferred to other customers.
Cashback gift voucher will not be offered if payment is made through PhonePe wallet. In case of partial payments using wallet balance and BHIM UPI/Cards, only the amount paid using BHIM UPI/Cards will be considered for the offer.
Other Terms and Conditions:
In case the PhonePe wallet limit for the month has been reached(₹10000), the cashback will be credited on the first business day of the next month
Offer is applicable on iOS and Android devices
Any cashback related queries should be raised within 30 days, post a successful transaction
Recipients must be using mobile devices different than the one used by the sender in order to receive the cashback
Partial cashback will not be credited to users who transfer money to fewer than ten different users on PhonePe
The transaction must be initiated and completed by the user within the PhonePe app
PhonePe reserves the right to award offers and related benefits as per internal policy decided by PhonePe from time to time.
PhonePe has the right to amend the terms & conditions, end the offer, or call back any or all of its offers without prior notice
In case of any dispute, PhonePe reserves the right to resolve the same as per the Terms & conditions of any offer at its sole discret

Paytm Cash Code

{
notice: OLD_POST
}