Overdraft Fees
Hello Friends, We are showing here, How you can save Overdraft fees and what are over draft fees, Plainly speaking, overdraft fees are not a very happy affair for the customer. Banks around the world often make their money with overdraft fees. Many people are unaware that they have overdrawn their account until they unexpectedly get slapped with a fee.
You Can Apply for an SBI Online Credit card and Earn a Free Rs.500 Amazon Or Flipkart Voucher.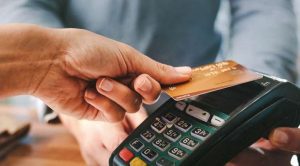 While you can always ask to have the charges waived, many banks reject these claims. These costs could be particularly crippling for people who are already struggling to make both ends meet.
As a result, the overdraft facility has always been a bone of contention – until last year, when the Financial Conduct Authority (FCA) formed new rules for these fees. The idea was to protect people from being impacted by the burden of overdraft costs.
Since the entire gamut is quite perplexing, it is important to understand what overdraft fees are and ways to stay away from overdraft fees.
What Is Exactly An Overdraft Fee?
Overdraft fees are applicable when a bank customer uses an overdraft on his existing account in the bank. It is a kind of a short-term loan that the bank gives the customer depending on his creditworthiness.
For example, one can get an overdraft on their credit card or current account or Get a Free Metal card Online. It means that the banks permit the customer to spend or withdraw more money than they have in their account. In such a case, the customer's account automatically goes into a negative balance.
Some banks permit overdraft automatically, while with some others, one needs to apply for an overdraft.
However, banks, credit cards companies, and other financial institutions are likely to charge the customer overdraft fees not once but multiple times, depending on their overdraft facility usage.
How To Avoid Or Escape From Overdraft Fees
1. Shift To Another Bank
One of the smartest ways to escape from the possibility of an overdraft fee is to move your account to banks that offer interest-free or low-iterest rates for an overdraft. Many banks either do not charge interest on an overdraft or if they do, it is a minimal amount.
The interest-free or low-interest overdraft amount may not be as high as your original bank, but that is fine – eventually, it will help you save money.
2. Opt Out Of The Overdraft Facility
If overdraft fees are a disruption in your life, it is best to inform your bank or credit card company that you will not avail of the overdraft facility. Instead, they may decline the transactions altogether.
Once you decide not to avail of an overdraft, you can never withdraw or use more money than the amount present in your account. However, it is the start of healthy financial practice that will prevent you from incurring heavy fees.
3. Monitor Your Bank Account And Balance
Irrespective of how busy your schedule is, it is always a good idea to keep a close watch over your bank and credit card accounts, especially if overdraft fees have become a regular phenomenon now.
It is best to ensure that the accounts have enough balance and abstain from using the already low accounts on balance. With the online banking realm, checking your balance does not involve any strenuous work.
Additionally, you can always set up low account balance alerts. Receiving such alerts via SMS or email warns you beforehand that the balance is below the threshold limit.
4. Move To A Zero-Interest Credit Card
If an overdraft has happened, you can find a zero-interest credit card and transfer the overdraft amount to the credit.
You must have an impressive credit rating for the process to happen. Plus, you will be charged a transfer fee. However, if the overdraft amount is substantially high, it is worth the effort.
Above all, ensure that you do not use the card for any purchases because it will attract a levy of interest on the spending.
5. Go For A Prepaid Debit Card
Like a prepaid mobile recharge card, the prepaid debit card is bought for a certain amount of money and has a certain balance. You can use the card for shopping, withdrawing emergency cash, or even depositing money.
However, when the balance of the card is zero, it will not permit you to overdraft. In most cases, the transaction will be declined, and you must pay a fee for the same, which is way less than the overdraft fees.
6. Consider A Linked Account
Your bank may offer you the option to link the current account with a savings account or even a credit card account.
In case the money in the first account goes low during a transaction, money is transferred from the other accounts. In this way, you are saved from making an overdraft.
7. Set Up A Meeting With Your Bank
If things are becoming too difficult – or if the overdraft was a one-time mistake – it is best to fix an appointment with your bank and speak to them. Every financial institution in the country is committed to following good and fair practices.
You can also alternately seek help from organizations that work towards debt charity. They understand the issue and speak to your bank managers to find a way out of the situation.
8. Discipline Your Finances
If you are over-spending, it is time to restrain the same and exercise discipline. While it may sound too obvious, most of us forget to do so. Little things can go a long way in helping save you from overdraft fees.
If you have saved up some money for a rainy day, this is the time to use it, especially if you lose money by paying the overdraft fees.
The Bottom Line
Overdraft fees are generally perceived as 'unfair.' Even industry experts and legislators feel that such fees over-burden customers.
The easiest way to cut overdraft costs is to make sure you never spend more money than you have in your account. If you have overdrawn your account, you can get out of the vicious circle by being vigilant and communicating with your bank or credit card provider.
Use the services of banks and financial institutions that enable you to become financially resilient with customer-friendly policies and fair practices. The more actively you focus on doing this, the better it is for your financial health and peace of mind.