Phonepe Gold Purchase 20 Offer:-  Good Morning Friends, Today we have a New Offer on Phonepe Gold purchase. Phonepe is offering Rs.20 Cashback on Purchase of Rs.20 GOLD using UPI or Debit card/Credit Cards.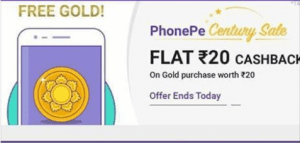 You can Get Cashback only if You paid using Debit or Credit Card. Once You Purchase GOLD Cashback will be credited instantly and you can again buy gold to Transfer it back to the bank account.For More details on How To Transfer Phonepe Cashback to Bank account
This offer is valid only on 18th May 2018 so Grab this offer today as soon as Possible & Transfer cashback to bank account – Pay using UPI only
How to Get Rs.20 Cashback from Phonepe:-
1.First of all Download phonepe App From Here – Download Now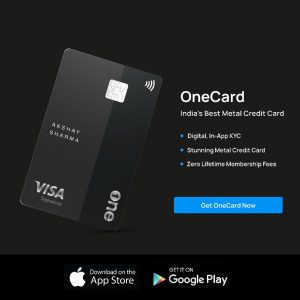 2. Now Install it & proceed for Further Steps as Shown here
3. Now Initiate a Gold Transaction & Buy a Gold of Rs.20 only
4.Pay Using UPI or Debit Cards.
5.Now You Will Get Rs.20 Instant Cashback to Your Wallet.
6.Now Buy Gold Of Rs.20 cashback again.
7.Sell the Gold Tomorrow & Your Balance will be Bank Transferable.