PVR Loot – All shows for Rs 59 / Rs 99 all day (26 & 27 Feb). This is a Loot Offer. Check below Link & Find If PVR in Your City is also Offering Tickets for Rs.59
How TO Book PVR Shows for Just Rs.59 / 99
1. First of All Visit PVR Website.
2. Choose Your City & Check For 26th & 27th Feb Shows.

3. Now If Prices are Rs.59 or 99 Book Them Also Pepsi/popcorn/burgers/sandwich/fries will be at Rs.99/- only for selected cities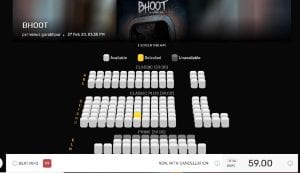 4. Done, You have Booked PVR Tickets at Very Cheap Price.