Reliance Jio Sim Preview offer : Reliance JIo is A Viral Topic These Days As Jio Providing free Preview Offer for Many Handsets Previously It Was For Some Handsets Like LYF ,Samsung , Asus ,LG And JIOfi . Jio 4g Gave Free Preview Offer For 3 Month With Unlimited Calls And Data  ,  Also Recently This Offer was Extended To More  Handsets The Complete List Of these Handsets Are Given Below .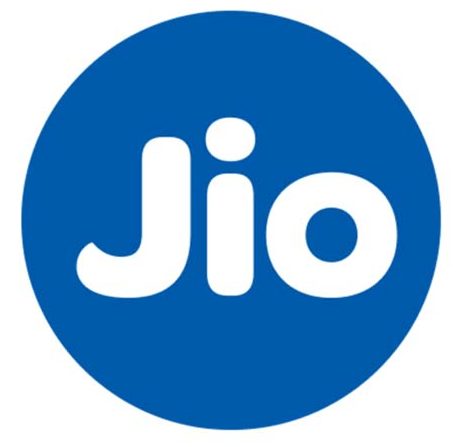 Reliance Jio Sim Supported Mobile Phones List – 
Here is Full List Of Supported  Mobile Phones For Jio Preview Offer.
List of LYF Devices that support Reliance Jio 4G
LYF Earth 1
LYF Earth 2
LYF Flame 1
LYF Flame 2
LYF Flame 3
LYF Flame 4
LYF Flame 5
LYF Flame 6
LYF Flame 7
LYF Flame 8
LYF Water 1
LYF Water 10
LYF Water 2
LYF Water 3
LYF Water 4
LYF Water 5
LYF Water 6
LYF Water 7
LYF Water 8
LYF Wind 1(16GB)
LYF Wind 1(8GB)
LYF Wind 2
LYF Wind 3
LYF Wind 4
LYF Wind 5
LYF Wind 6
LYF Wind 7
List of Samsung Devices that support Reliance Jio 4G
Samsung Galaxy A5 2015
Samsung Galaxy A5 2016
Samsung Galaxy A7 2015
Samsung Galaxy A7 2016
Samsung Galaxy A8
Samsung Galaxy Note 4
Samsung Galaxy Note 5
Samsung Galaxy Note 5 Duos
Samsung Galaxy Note Edge
Samsung Galaxy S6
Samsung Galaxy S6 Edge
Samsung Galaxy S6 Galaxy Edge Plus
Samsung Galaxy S7
Samsung Galaxy S7 Edge
Samsung Grand Prime
Samsung A8 VE
Samsung Galaxy A3
Samsung Galaxy A5 Duos
Samsung Galaxy A8 Duos
Samsung Galaxy Alpha
Samsung Galaxy Core Prime
Samsung Galaxy Grand Max
Samsung Galaxy J max
Samsung Galaxy J1 Ace
Samsung Galaxy J1 Ace Duos
Samsung Galaxy J2
Samsung Galaxy J2 (2016)
Samsung Galaxy J2 Duos
Samsung Galaxy J3
Samsung Galaxy J5
Samsung Galaxy J5 (2016)
Samsung Galaxy J5 Duos
Samsung Galaxy J7
Samsung Galaxy J7 (2016)
Samsung Galaxy J7 Duos
Samsung Galaxy K Zoom
Samsung Galaxy Note 3
Samsung Galaxy Note 7
Samsung Galaxy S 5 Plus
Samsung Galaxy S4
Samsung GALAXY S4 4G
Samsung Galaxy S5 Neo
Samsung Grand Prime
Samsung ON5
Samsung ON5 Pro
Samsung ON7
Samsung ON7 Pro
Samsung Galaxy J2 Pro
List of Micromax Devices that support Reliance Jio 4G
Micromax Bolt Selfie
Micromax Canvas 5
Micromax Canvas 5 Lite
Micromax Canvas 5 Lite Special Edition
Micromax Canvas 6
Micromax Canvas 6 Pro
Micromax Canvas Amaze 4G
Micromax Canvas Blaze 4G
Micromax Canvas Blaze 4G Plus
Micromax Canvas Evok
Micromax Canvas Fire 4G
Micromax Canvas Fire 4G plus
Micromax Canvas Fire 6
Micromax Canvas Juice 4G
Micromax Canvas Knight 2
Micromax Canvas Mega 2
Micromax Canvas Mega 4G
Micromax Canvas Nitro 4G
Micromax Canvas Pace 4G
Micromax Canvas Play 4G
Micromax Canvas Pulse 4G
Micromax Canvas Sliver 5
Micromax Canvas Tab
Micromax Canvas Unite 4
Micromax Canvas Xpress 4G
Micromax Unite 4 Plus
Micromax Unite 4 Pro
List of Karbonn Devices that support Reliance Jio 4G
Karbonn Aura 1
Karbonn Aura Power
Karbonn Quattro L45 IPS
Karbonn Quattro L50 HD
Karbonn Quattro L51 HD
Karbonn Quattro L52 VR
Karbonn Quattro L55 HD
List of Lava Devices that support Reliance Jio 4G
Lava A71
Lava A72
Lava A88
Lava A89
Lava Ivory s 4g
Lava Lava V5
Lava Pixel V2
Lava V2s
Lava X10
Lava X11
Lava X12
Lava X17
Lava X28
Lava X38
Lava X46
Lava X50
Lava X81
List of Xolo Devices that support Reliance Jio 4G
Xolo Black-1X
Xolo era 4G
Xolo era 4K
Xolo era X
List of LG Devices that support Reliance Jio 4G
LG K332 (K7 LTE)
LG K520DY (Stylus 2)
LG K520DY, H860 (LG G5)
LG K500I (X Screen)
LG K535D (Stylus 2 Plus)
LG LGH630D (G4 Stylus 4G)
LG LGH 442 (LGC70 Spirit LTE)
List of Gionee Devices that support Reliance Jio 4G
Gionee E8
Gionee F103 Pro
Gionee F103(1GB, 2GB, 3GB)
Gionee M4
Gionee M5, M5 Lite, M5 Lite CDMA, M5 Plus
Gionee P5L
Gionee S Plus
Gionee S6, S6s
Gionee S7
Gionee V6L
List of Panasonic Devices that support Reliance Jio 4G
Panasonic ELUGA L
Panasonic ELUGA Switch
Panasonic ELUGA Icon
Panasonic T45
Panasonic ELUGA I2 ( 1GB )
Panasonic ELUGA L2
Panasonic ELUGA Mark
Panasonic ELUGA Turbo
Panasonic ELUGA Arc
Panasonic ELUGA I2 2GB, 3GB
Panasonic ELUGA I3
Panasonic ELUGA Icon 2
Panasonic ELUGA A2
Panasonic ELUGA Note
Panasonic P55 Novo 4G
Panasonic ELUGA Arc 2
Panasonic P77
List of Sony Devices that support Reliance Jio 4G
Sony Xperia XA
Sony Xperia XA Ultra
Sony Xperia X(F5122)
Sony Xperia Z5 Dual(E6883)
Xperia Z5 Premium Dual
List of Sensui Devices that support Reliance Jio 4G
List of Videocon Devices that support Reliance Jio 4G
Videocon Graphite1 V45ED
Videocon Krypton 3 V50JG
Videocon Q1
Videocon V50FA3
Videocon V50FG6
List of Asus Devices that support Reliance Jio 4G
Asus ZenFone 2 Laser (ZE550KL)
Asus Zenfone 2 (ZE551ML)
Asus Zenfone Max (ZC550KL)
Asus Zenfone 2 Laser 5.0 (ZE500KL)
Asus Zenfone 2 (ZE550ML)
Asus Zenfone Selfie( ZD551KL)
Asus Zenfone 2 Laser (ZE601KL)
Asus Zenfone Zoom(ZX551ML)
Asus Zenfone Go 5.0 LTE (T500)
Asus Zenfone 3 ZE552KL
Asus Zenfone 3 Laser( ZC551KL)
Asus Zenfone 3( ZE520KL)
Asus Zenfone 3( ZS570KL)
Asus Zenfone 3( ZU680KL)
List of YU Devices that support Reliance Jio 4G
Yu Yureka
Yu Yutopia
YU Note
Yu Yuphoria
Yu Yunicorn
Yu Yunique,
Yu Yureka Plus
Yu Yureka S
List of TCL Devices that support Reliance Jio 4G
TCL FIT 5.5
TCL  Pride T500L
TCL TCL 560
TCL TCL 562
List of Alcatel Devices that support Reliance Jio 4G
Alcatel OneTouch X1
Alcatel Pixi 4 -5
Alcatel POP Star
Alcatel POP3
Alcatel POP4
List of OnePlus Devices that support Reliance Jio 4G
Oneplus One
OnePlus Two
OnePlus 3
OnePlus x
List of OPPO Devices that support Reliance Jio 4G
Oppo F1
Oppo A37
Oppo F1 Plus
Oppo F1S
List of Vivo Devices that support Reliance Jio 4G
Vivo Y21L
Vivo V3
Vivo V3 Max
List of Xiaomi Devices that support Reliance Jio 4G
Xiaomi Redmi 2 Prime (H2X)
Xiaomi Redmi Note 3 (H3A)
Xiaomi Mi5
Xiaomi Mi Max
Xiaomi Redmi 3s
Xiaomi Redmi 3s Prime
List of Motorola Devices that support Reliance Jio 4G
Motorola Moto G (3rd Gen)
Motorola Moto E (Moto E 2nd Gen)
Motorola Moto X Play
Motorola G Turbo
Motorola G4
Motorola G4 Plus
List of LeEco Devices that support Reliance Jio 4G
LeEco Le 1s
LeEco Le 2
LeEco Le Max 2
List of Lenovo Devices that support Reliance Jio 4G
Lenovo Vibe Shot
Lenovo K4 Note
Lenovo Vibe K5/Plus
Reliance Jio sim supported devices list of Coolpad
Coolpad Max
Coolpad Mega 2.5D (Y83)
Coolpad Note 3
Reliance Jio sim supported mobile phones list of Infocus
Infocus M370
Infocus M535
Infocus M680
Infocus M370I
Infocus M535+
List of Sony Devices that support Reliance Jio 4G
Desire 626 dual Sim
Desire 628
Desire 630
Desire 728 Dual SIM
Desire 820
Desire 820Q
Desire 820S Dual Sim
Desire 825
Desire 826
Desire 826 DS
Desire 828 DS
Desire 8
Desire Eye
HTC 10, Life style
One A9
One E9 S dual sim, One E9+ Dual Sim
One M8, One M8 Eye
One M9 Plus, One M9e
One ME Dual Sim
One X9
List of Apple Devices that support Reliance Jio 4G
iPhone 6S
iPhone 6S Plus
iPhone SE
Samsung:
| | |
| --- | --- |
| Samsung Galaxy Note 7 | Samsung Grand Prime 4G |
| Samsung Galaxy J1 | Samsung Galaxy J2 |
| Samsung Galaxy J7 | Samsung Galaxy J5 |
| Samsung Galaxy S5 Plus | Samsung Galaxy A5 |
| Samsung Galaxy A7 | Samsung Galaxy S6 |
| Samsung Galaxy Core Prime 4G | Samsung Galaxy J3 (2016) |
| Samsung Galaxy On7 | Samsung Galaxy On5 |
| Samsung Galaxy On5 Pro | Samsung Galaxy On7 Pro |
| Samsung Galaxy A8 | Samsung Galaxy S6 edge |
| Samsung Galaxy Note 5 | Samsung Galaxy Note 4 |
| Samsung Galaxy Alpha | Samsung Galaxy S6 edge Plus |
| Samsung Galaxy Note 4 edge | Samsung Galaxy Note 5 Duos |
| Samsung Galaxy S5 Neo | Samsung Galaxy S7 |
| Samsung Galaxy S7 edge | Samsung Galaxy A5 (2016) |
| Samsung Galaxy A7 (2016) | Samsung Galaxy J2 (2016) |
| Samsung Galaxy J7 (2016) | Samsung Galaxy J5 (2016) |
| Samsung Galaxy A8 VE | Samsung Galaxy J Max |
| Samsung Galaxy A9 | Samsung Galaxy A9 Pro |
| Samsung Galaxy C5 | Samsung Galaxy C7 |
| Samsung Galaxy J2 Pro | |
Micromax:
| | |
| --- | --- |
| Micromax Bolt Selfie | Micromax Canvas 5 |
| Micromax Canvas 5 Lite | Micromax Canvas 5 Lite Special Edition |
| Micromax Canvas 6 | Micromax Canvas 6 Pro |
| Micromax Canvas Amaze 4G | Micromax Canvas Blaze 4G |
| Micromax Canvas Blaze 4G Plus | Micromax Canvas Evok |
| Micromax Canvas Fire 4G | Micromax Canvas Fire 4G Plus |
| Micromax Canvas Fire 6 | Micromax Canvas Juice 4G |
| Micromax Canvas Knight 2 | Micromax Canvas Mega 2 |
| Micromax Canvas Mega 4G | Micromax Canvas Nitro 4G |
| Micromax Canvas Pace 4G | Micromax Canvas Play 4G |
| Micromax Canvas Pulse 4G | Micromax Canvas Sliver 5 |
| Micromax Canvas Tab | Micromax Canvas Unite 4 |
| Micromax Canvas Xpress 4G | Micromax Canvas Unite 4 Plus |
| Micromax Canvas Unite 4 Pro | |
Asus:
| | |
| --- | --- |
| Asus ZenFone 2 Laser (ZE550KL) | Asus Zenfone 2 (ZE551ML) |
| Asus Zenfone Max (ZC550KL) | Asus Zenfone 2 Laser 5.0 (ZE500KL) |
| Asus Zenfone 2 (ZE550ML) | Asus Zenfone Selfie (ZD551KL) |
| Asus Zenfone 2 Laser (ZE601KL) | Asus Zenfone Zoom (ZX551ML) |
| Asus Zenfone Go 5.0 LTE (T500) | Asus Zenfone 3 (ZE552KL) |
| Asus Zenfone 3 Laser (ZC551KL) | Asus Zenfone 3 (ZE520KL) |
| Asus Zenfone 3 (ZS570KL) | Asus Zenfone 3 (ZU680KL) |
LG:
| | |
| --- | --- |
| LG K7 LTE | LG Stylus 2 |
| LG G5 | LG X Screen |
| LG Stylus 2 Plus | LG G4 Stylus 4G |
| LG Spirit LTE | LG G4 |
| LG X Cam | LG Nexus 5X |
Lava:
| | |
| --- | --- |
| Lava Pixel V2 | Lava X10 |
| Lava V5 | Lava X50 |
| Lava V2s | Lava A71 |
| Lava A72 | Lava A88 |
| Lava A76 | Lava A89 |
| Lava X46 | Lava X28 |
| Lava X38 | Lava X38 2GB |
| Lava X17 | Lava X12 |
| Lava X11 | Lava X81 |
| Lava Ivory S 4G | Lava V2 3GB |
Panasonic:
| | |
| --- | --- |
| Panasonic Eluga L | Panasonic Eluga Switch |
| Panasonic Eluga Icon | Panasonic T45 |
| Panasonic Eluga I2 (1GB) | Panasonic Eluga L2 |
| Panasonic Eluga Mark | Panasonic Eluga Turbo |
| Panasonic Eluga Arc | Panasonic Eluga I2 (2GB) |
| Panasonic Eluga I2 (3GB) | Panasonic Eluga I3 |
| Panasonic Eluga Icon 2 | Panasonic Eluga A2 |
| Panasonic Eluga Note | Panasonic P55 Novo 4G |
| Panasonic Eluga Arc 2 | Panasonic P77 |
Gionee:
| | |
| --- | --- |
| Gionee E8 | Gionee F103 Pro |
| Gionee F103 (1GB) | Gionee F103 (2GB) |
| Gionee F103 (3GB) | GioneeM4 |
| Gionee M5 | Gionee M5 Lite |
| Gionee M5 Lite CDMA | Gionee M5 Plus |
| Gionee P5L | Gionee S Plus |
| Gionee S6 | Gionee S6s |
| Gionee S7 | Gionee V6L |
Karbonn:
| | |
| --- | --- |
| Karbonn Aura 1 | Karbonn Aura Power |
| Karbonn Quattro L45 IPS | Karbonn Quattro L50 HD |
| Karbonn Quattro L51 HD | Karbonn Quattro L52 VR |
| Karbonn Quattro L55 HD | |
YU:
| | |
| --- | --- |
| YU Yureka | YU Yutopia |
| YU Note | YU Yuphoria |
| YU Yunicorn | YU Yunique |
| YU Yuphoria | YU Yureka Plus |
| YU Yureka S | |
Xolo:
| | |
| --- | --- |
| Xolo Black 1X | Xolo Era 4K |
| Xolo Era X | Xolo Era 4G |
TCL:
| | |
| --- | --- |
| TCL FIT 5.5 | TCL Pride T500L |
| TCL 560 | TCL 562 |
Alcatel:
| | |
| --- | --- |
| Alcatel OneTouch X1 | Alcatel Pixi 4 |
| Alcatel Pixi 5 | Alcatel POP Star |
| Alcatel POP3 | Alcatel POP4 |
Sony:
| | |
| --- | --- |
| Sony Xperia X A | Sony Xperia X A Ultra |
| Sony Xperia X (F5122) | Sony Xperia Z5 Dual (E6883) |
| Sony Xperia Z5 Premium Dual | |
Videocon:
| | |
| --- | --- |
| Videocon Graphite1 V45ED | Videocon Krypton 3 V50JG |
| Videocon Q1 | Videocon V50FA3 |
| Videocon V50FG6 | |
Sansui:
HTC:
| | |
| --- | --- |
| HTC Desire 626 Dual SIM | HTC Desire 628 |
| HTC Desire 630 | HTC Desire 728 Dual SIM |
| HTC Desire 820 | HTC Desire 820Q |
| HTC Desire 820S Dual SIM | HTC Desire 825 |
| HTC Desire 826 | HTC Desire 826 Dual SIM |
| HTC Desire 828 Dual SIM | HTC Desire 830 |
| HTC Desire Eye | HTC 10 |
| HTC 10 Life style | HTC One A9 |
| HTC One E9 S Dual SIM | HTC One E9+ Dual SIM |
| HTC One M8 | HTC One M8 Eye |
| HTC One M9 Plus | HTC One M9e |
| HTC One ME Dual SIM | HTC One X9 |
Intex:
| | |
| --- | --- |
| Intex Aqua 4G | Intex Aqua 4G Star |
| Intex Aqua 4G Strong | Intex Aqua 4G+ |
| Intex Aqua Ace | Intex Aqua Ace 2 |
| Intex Aqua Ace Mini | Intex Aqua Craze |
| Intex Aqua Eco 4G | Intex Aqua GenX |
| Intex Aqua Music | Intex Aqua Power 4G |
| Intex Aqua Raze | Intex Aqua S7 |
| Intex Aqua Secure | Intex Aqua Shine 4G |
| Intex Aqua Strong 5.1 | Intex Aqua Super |
| Intex Aqua Trend | Intex Aqua Turbo 4G |
| Intex Aqua View | Intex Aqua Wing |
| Intex Cloud 4G Smart | Intex Cloud 4G Star |
| Intex Cloud Crystal 2.5D | Intex Cloud Fame 4G |
| Intex Cloud Flash | Intex Cloud Glory 4G |
| Intex Cloud Jewel | Intex Cloud String HD |
| Intex Cloud String V2.0 | Intex Cloud Swift |
Vivo:
| | |
| --- | --- |
| Vivo V3 | Vivo V3Max |
| Vivo Y21L | Vivo Y51L |
Share This Post With your Friends And Also Help Them