*Trick To Get Free Jio 4G sim For All Devices With Unlimited Call+ Data For 3 Month—–There is a Amazing Trick to Get Reliance Jio 4G Unlimited Net/Calling Preview Offer Sim For Free (Samsung Device Trick) .Reliance and Samsung is all set to launch Jio 4G Preview SIM Offer in partnership with Reliance Jio soon.
I Have Tested Thus Trick Twice To get Jio 4G Sim Free And It Worked For Me Also You Can Avail This Offer By Following This Article
This Reliance Jio 4G Preview Offer will be available for select Samsung smartphones(Described Below) and will let you enjoy unlimited Free Internet With Super Fast 4G, Free SMS, Free Calling , Free Video streaming and EveryThing Free and Jio Premium apps for 90 days/3 months
Read Full Article To Know How To Get Jio Sim For All Handsets.
We have confirmed With Our Sources and Reliance Digital Stores About This Reliance Free 4G Preview Offer and Successfully Tested in Our Samsung A7 Device.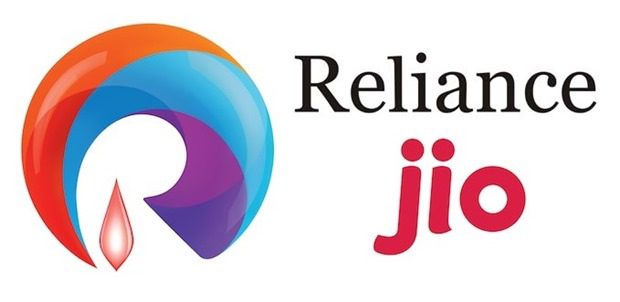 JIO 4G Free Preview Samsung Devices List
update : Reliance Jio Preview Offer Is Now Applicable For Samsung J series Phones + LG Phones 
Reliance Free Jio 4G Preview Offer Will Be available For Below Mentioned Samsung Devices
All Samsung J Series Devices
Samsung Galaxy A5 2015
Samsung Galaxy A5 2016
Samsung Galaxy A7 2015 and
 Samsung Galaxy A7 2016
 Samsung Galaxy A8
 Samsung Galaxy Note 4
Samsung Galaxy Note 5
 Galaxy Note 5 Duos
 Samsung Galaxy Note Edge
 Samsung Galaxy S6
 Samsung Galaxy S6 Edge
Samsung Galaxy S6 Edge Plus
 Samsung Galaxy S7
Samsung Galaxy S7 Edge
, Galaxy Alpha
Galaxy Core Prime
Galaxy Grand Max
Galaxy J max, Galaxy J1 Ace
Samsung Galaxy J1 Ace, Galaxy J2
Galaxy J2 (2016)
Galaxy J2 Pro
Galaxy J3
Galaxy J5
Galaxy J5 (2016)
Galaxy J7
Galaxy J7 (2016)
Galaxy K Zoom
Galaxy Note 3
Galaxy Note 4
Galaxy Note 5
Galaxy Note 5 Duos
Galaxy Note 7
Galaxy Note Edge
Galaxy S 5 Plus
Galaxy S4
GALAXY S4 4G
Grand Prime ON5, ON5 Pro, ON7 & ON7 Pro
Lg Phones Under Jio Preview offer
K332 (K7 LTE)
K520DY (Stylus 2)
K520DY
H860 (LG G5)
K500I (X Screen)
K535D (Stylus 2 Plus)
LGH630D (G4 Stylus 4G)
LGH 442 (LGC70 Spirit LTE)
How to get JIO 4G Free Preview Offer On Samsung Devices
1. First Of All you Have to download the MyJio app on any of Above Given eligible Samsung smartphones.
2. Now Open The app and check if the offer is available in your location
3. Now You Need to generate the offer code, which includes a bar code,
4. After That choose identity and address proof that you are going to submit To Offline Store
5. Done !!!
6. Go to Nearby Reliance Digital Store and collect your Free JIO 4G SIM at a Reliance Digital or Dx Mini Store after submitting the identity, address proof and your photograph.
**If You Are Unable To Use This Trick Then Whatsapp Me On +917062797276 And I Will Do It For You . (More Information Via Message)
Now How to Activate JIO 4G SIM in Samsung Devices
One you Got the SIM, Just insert that JIO 4G SIM in your Samsung phone,
Then you need to dial 1977 to activate your Jio SIM through tele-verification.
You will receive message on your mobile number and your email ID once the activation is complete.
That's It This is Dream 4G start For Samsung Users, Now you thinking about Non Samsung Users Here what you can Try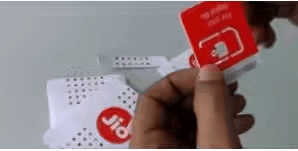 P.S :-*Trick To Get Free Jio 4G sim For All Devices With Unlimited Call+ Data For 3 Month
You May Asked Phone Bill At Reliance Digital Stores ,So First Confirm With Nearby Digital Store
Free Jio Sim Trick  For All Devices(Free Jio 4G Sim)
Method 1 fot rooted device :-
1.Download and open imei changer and activate that app in xposed module.
2.Now reboot your device and open IMEI changer and appy below number. Imei format: 35300407*******
3.Replace all the *'s with any 7 digit number and click on apply.
4.Now open es file manager and search for build.pro using search option or you can find it at this address. [Make sure you have given root access to es file manager] Address: /device/system/build.prop
5.Now in the build.prop edit(rename) the following things.
ro.product.model=Samsung A5
ro.product.brand=Samsung
ro.product.name=SM-A500G
ro.product.device=SM-A500G
And leave all the other things as it is and save the build.prop file and restart your device.
Now download or open Myjio app (If you already installed myjio app…? Make sure you clear its app data before opening it).
If everything set properly you can find a scrolling banner inside app on the main page. (After opening myjio app don't click on open button within a myjio app instead stay on main page).
Now click on "Get Jio Sim" banner. 10. In the next page select any city where "Reliance Digital Express Mini" store is available and click on "Next" button.
After that do steps 1-8, see below.
Trick to Get Free Jio Sim From All Non Rooted Devices
Join Our Whatsap Broadcasting Group And Get Freebies 
1. 1st of All Just Download My JIO App(Old Version) .
2. Open the My JIO app In Your Android Device and you will see a list of 10 Jio apps.
Read Also : Download Prisma app
3. Now Click On Download All And It will start downloading one by one.
4. Most Important Step:-After downloading 10 Jio Apps, close My Jio app and Disconnect Your Mobile Internet (Download all Apps are Required You myst Download all Apps In order To Get Coupon.)
5. Again open My Jio app and you will see Open option beside My Jio app option. Just click Open.
6. Note: Follow the above step without Turning off your internet.
7. Once you open My Jio app, you will see an offer saying Get Jio Sim. Just click on Get Jio Sim button.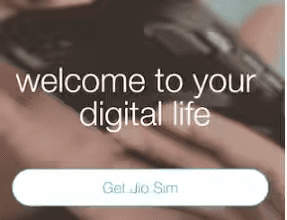 8. Enjoy !! Generate Barcode Take a Print Out and Go to NearBy Store to Take Your Gio Sim….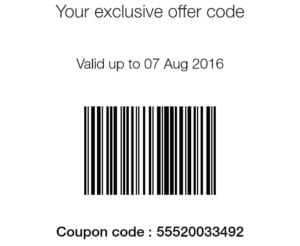 P.S:- Jio Store Will Ask For Original Bill and Device,You have to Convince Them To Get SIM

(This Is The Main Thing You Have To Do)