Hotstar is Offering Free IPL passes in this IPL Season.You can Win Free IPL Tickets By Just Selecting the Two Players of Your Favorite team.You just need to Select two players and complete signup to enroll in this offer.If You are Lucky you will get Free IPL Tickets.Lucky 40 Users will get Free Vouchers and other gifts so hurry and do not miss this offer.
Only Bigtricks Subscriber will Get Assured Paytm Cash For Choosing Two Players for Their Favourite Team.Just put Your Mobile Number and Complete Sign up and You will Get Rs.5-10 paytm Cash Instantly after Sign up

How to Select the Players and Vote:
1.First of All, enter You Paytm Mobile Number In Below Box.
Once You Enter Your Number a Unique Link will Be generated for You Click on it And Complete the Process.

Paytm Number to Get Cashback

Enter Paytm number to get Cashback
2.Now Select Your Favourite team, For Example, Delhi Daredevils
3.Now Just Select two Players Which you Want to be on the team.Two Option will be there
1.Capped Player & 1 unCapped Player.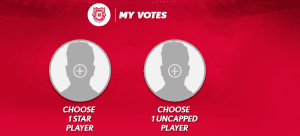 4.Now after selecting Players Just enter Your Name and Mobile Number and Done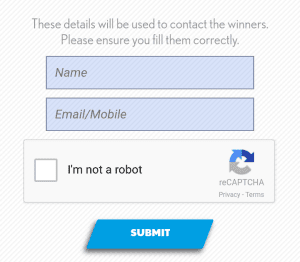 using enter Your name and mobile number.
5.Enter your Name email Address and Other Required Details,
7.Once You Register You will get Paytm Cash worth Rs.1 to 5 in 10 Mins. valid Only if You Go through above Link.
6.Now Share it On FB or Twitter to be Eligible for Tickets.
** If you don't register your vote after selecting the players, your vote won't be cast, and you won't be eligible to win any prizes. Make your vote count and register once you've made your choices.
7.Done, You have Enrolled in the Contest If You win You will receive notification