TimesPoints TimeTraveller Offer – TimesPoints is Here back with New Contest. Now You Can Win Coupons of Various travel Sites. You Can Even win 100% Cashback Coupons for Partner Sites. This Is Like Amazon Spin & Win Where You Spin & Win Prizes.
You can Earn Real PayTM Cash From MiniJoy App Refer & earn and PublicVibe App
TimesTraveller is TimesPoints' travel campaign where users can participate by spinning wheel and getting their favorite offers across Flights, Hotels, Cars, Bus, Accessories and more!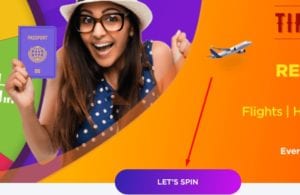 How To Participate in TimesPoints TimesTraveller Contest –
1. First of All Visit TimeTravveler Spin & Win Page – Click Here
2. Now Click on Let's Win Button and You will See Wheel.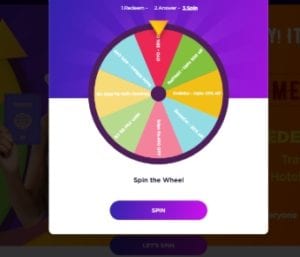 3. Here, you need to Enter the Points You want to Redeem, Like 10,20,50.
4. Now Answer Some Questions to Access the Wheen which are very Simple.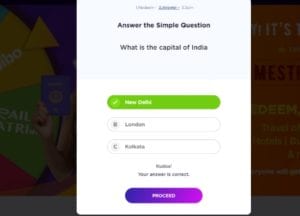 5. Done, Now You Can Spin the Wheel, Spin Wheel & Give a Try to Your Luck.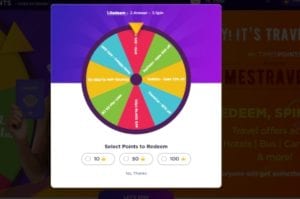 6. If You Don't have Points you can redeem easily By Reading News & Watching Videos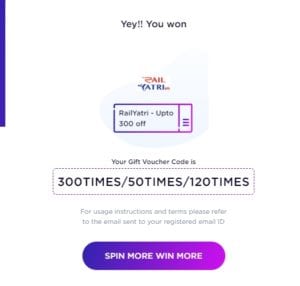 ---
How to Earn TimesPoints fast?
Complete your profile if you haven't already to get 120+ BONUS POINTS INSTANTLY!
Earn more Points by reading news/articles, watching videos, commenting on Times Of India, NavBharat Times here: Click Here
Terms & Conditions:
The following terms and conditions govern the online trivia contest, "Times Traveller" ("Game") which is sponsored/run by Times Internet Limited ("Company") for the users of TimesPoints website www.timespoints.com ("Website") for a limited period between 1st August 2019, 00:00 hrs. & 31st Aug 2019, 23:59 hrs. ("Offer Period").
To participate in the Game, you should (i) be an Indian citizen and resident (important: residents of the Indian states of Andhra Pradesh, Assam, Nagaland, Orissa, Sikkim and Telangana are not allowed to participate); (ii) 18 years of age or above; (iii) have a TimesPoints account on the Website; (iv) follow all the terms and conditions stated below.

These terms and conditions must be read in conjunction with the Terms of Use and the Privacy Policy of the Website.

To participate in the Game, the user must, during the Offer Period, should redeem TimesPoints through the Website.

After successful redemption through the Website, the user will be required to answer a multiple choice quiz question on the Website. If answered correctly, the user will get a chance to "Spin a Wheel" for winning a prize.

Users may play the Game maximum 3 times every 24hour during the Offer Period upon redeeming the reward points

There will be a total of 8 options available on the Spinning Wheel. On redeeming 10 points – 4 out of 8 options will be made available to users for winning; On redeeming 30 points – 6 out of 8 option will be made available to users for winning. On redeeming 50 points – all 8 will be made available to users for winning.

The prize cannot be exchanged for cash or for other goods.

Prizes are sponsored by third party partners and the same needs to be availed from the respective brands, users will be bound by the terms and condition of the respective partner.

Prize winners will receive a promotion code via email / sms and the same needs to be redeemed at the respective brand website/ store.

Prize winners must enter the promotional code at the checkout to claim the prize.

The validity of the prize will be as per the terms and conditions mentioned. The Gift Code may only be redeemed toward the purchase of eligible products on respective brand sites.

At the end of the Offer Period, a user who answers the maximum number of questions correctly from all the Games conducted during such Offer Period will receive a Holiday Package. In case of multiple such user, the winner would be declared via a draw of lots on a random basis.

The Company reserves the right to disqualify a user (during or after the Contest), if he/she is found or are suspected to have failed to abide by and/or are in breach of these terms and conditions.

If the prize cannot not be available to the winner due to applicable law or other reasons, then in such an event the Company reserves the right to not award the prize at all.
The Company shall not entertain any enquiries or clarifications regarding the questions and the answers used in the Game.